There was a time when Lahore was devoid of much recreational activities. One could either go to the zoo or eat out or shop. There was a dearth of activities for kids or teenages especially, but now there are many places one can go to and take their kids along for fun, adventorous bonding time. Here's a list of 6 play areas in Lahore for different age groups:
Topsy Turvy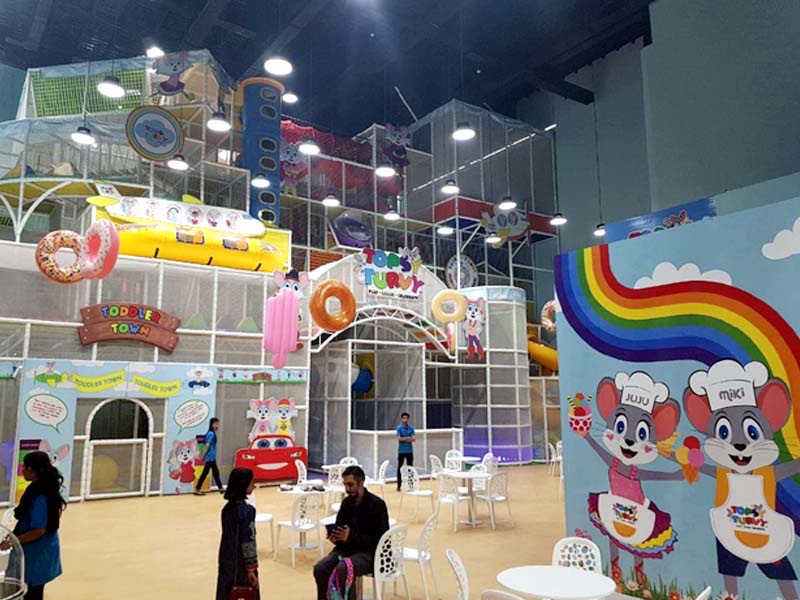 Topsy Turvy is located inside Packages Mall on Walton Road Lahore. The play area offers two hours worth of fun time for children with a nominal ticket price. Children can run around a maze of soft play, take slides, climb ladders, jump on trampolines and enjoy a fight in the ball pit. The place also offers fun activities like painting, making stuff with play dough, coloring, etc. Adults can also join in the fun with their children or even snack around while watching the kids play.
Sindbad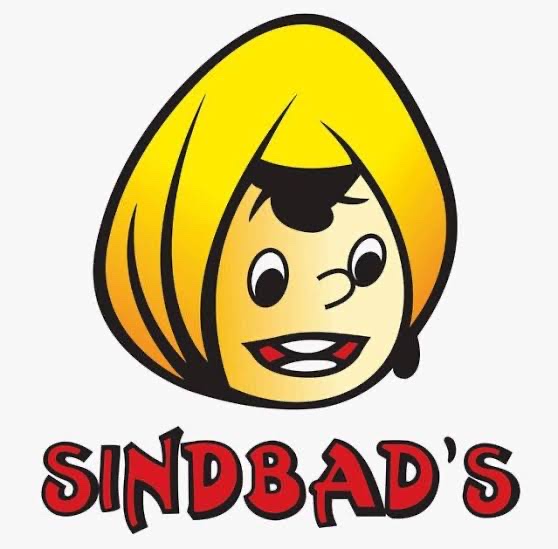 Sindbad is located in Fortress and is as evergreen as can be. The place is loaded with fun coin rides for every age, including flying planes, air hockey and the classic old school arcade. The place also has merry go rounds, shooting games, bike and car racing for added fun. Also what better than to have the classic Joyland just next door!
Joyland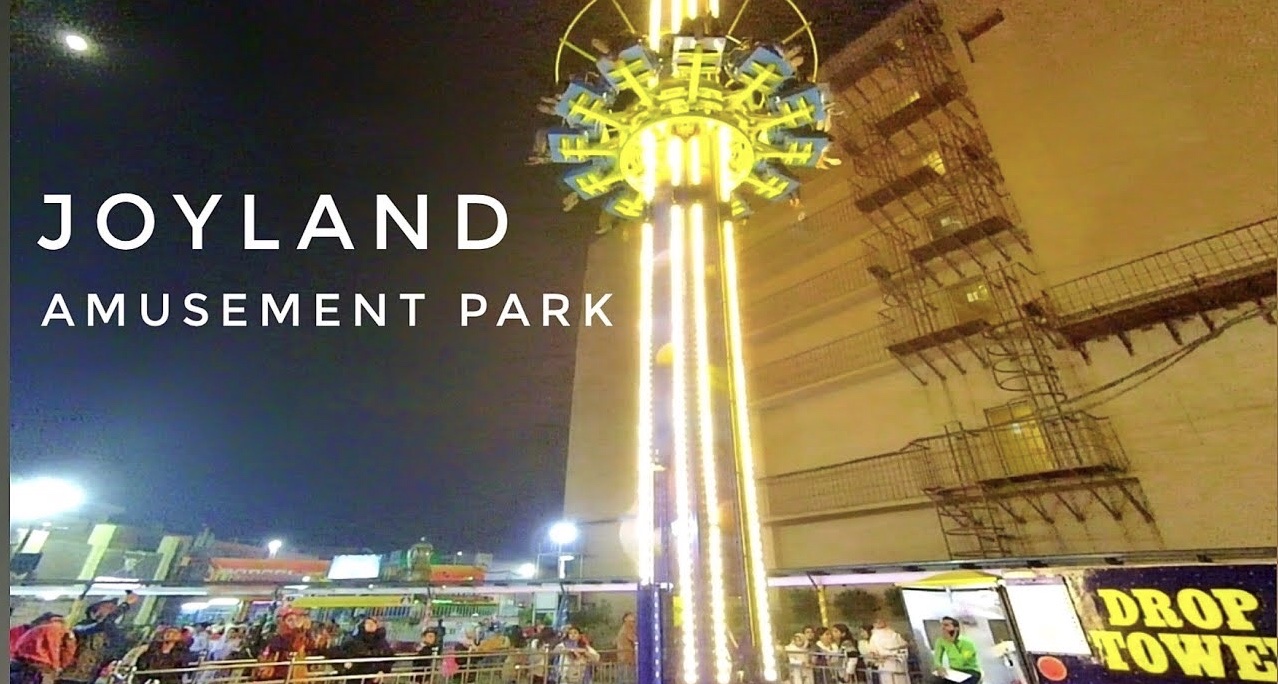 Joyland is also located in Fortress and is almost ever person's favorite, no matter how dangerous the rides can get. The place has roller coasters, bumping cars, a scary house , pirates ships and what not for the adventure and thrill seekers. It's always exciting to go to Joyland especially with a group of friends.
Happy Acres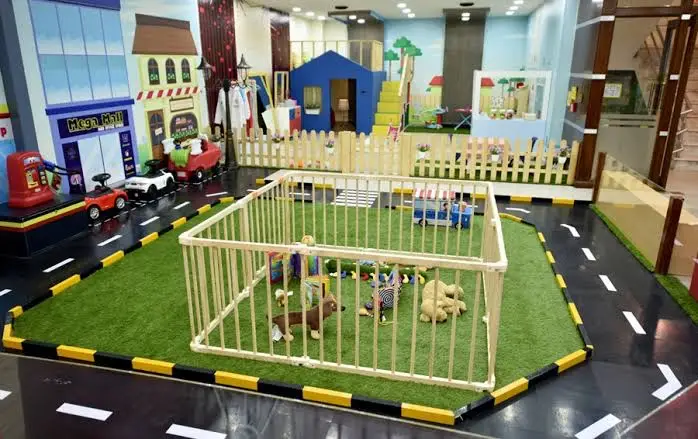 Happy Acres is located in Y Block DHA. It's a play area, mini salon and cafe all in one! Imagine relaxing and unwinding with delicious food while kids play on their own. Happy Acres has a play area with a zip line, a jungle gym, ball pit and slides for the kids to enjoy. It also has a make believe environment complete with a house, roads, gas station; where kids can dress up, eat fake food, and imagine to be in a world of their own. The place also offers interactive learning through painting, drawing and teaching other skills to children.
Wonder world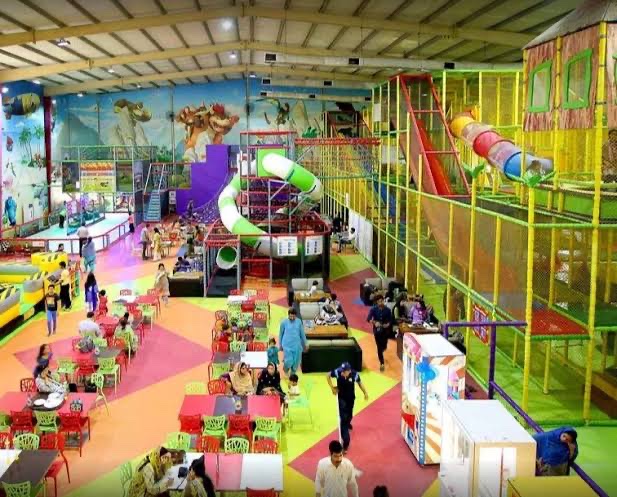 Wonder world is located in Gulberg, the heart of Lahore. The play land is Pakistan's biggest and most exciting children's indoor adventure center. The theme of the activity center is based on the wonders of the world and has a lot of physical activity based learning such as rock climbing, go-kart track, trampolines, ball pools, indoor football. The place also hosts events such as birthday parties and has cafes and restaurants on spot for your food fix!
Bounce (Packages and Emporium Mall)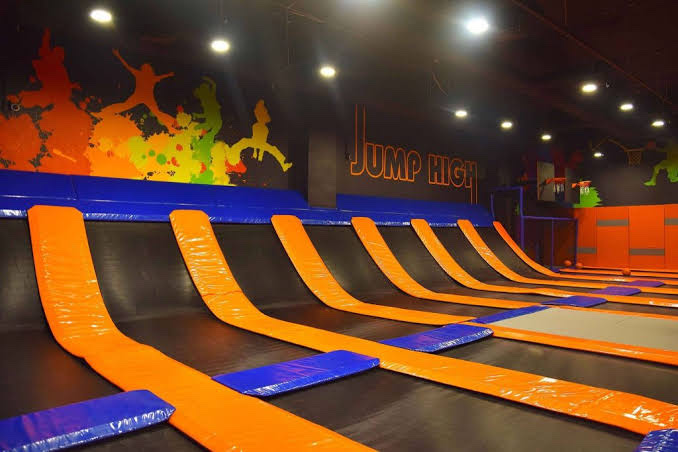 Pakistan's largest indoor trampoline park with many thrilling and exciting activity areas like ball-pit, foam-pit, dodge ball court and basketball court. A must go place for kids and youngsters. The trampolines cover huge areas so you can bounce from one place to another and even play sports with your friends. Being located inside shopping centers is a bonus because anyone who isn't interested can do multiple activities like shopping, eating, watching movies, etc.