Ohkay so, this episode mainly covered the aftermath of Ali & Aabro's selfishness, but I have to say, all the emotions were portrayed perfectly & realistically. They showed what the families go through when a girl & a guy take a decision of setting their desires as their priorities & when they completely ignore the responsibility they have towards their family members.
Even though Ali seemed a bit skeptical but just because he saw how his mother was being inconsiderate towards his wishes, he chose to go by his heart & didn't put his mind through the gravity of the situation. Ali actually loves Aabro unconditionally, that is why going by her suggestion, he took such a huge step in a spur of a moment. Ali actually doesn't understand what is right & wrong & it is surprising that at such an age, he is so immature to not being able to see that his mother only wanted what is best for him. Having said that, I so am not implying that Fauzia was the best choice for him but after the impression Aabro left on Zubaida, she was right in showing reservations about Aabro because she could see that Aabro wasn't an ideal life partner for her son, Ali.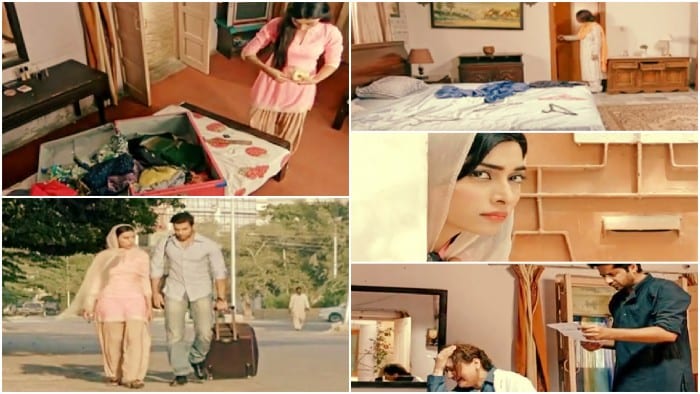 Unlike Ali, Aabro didn't even bat an eyelid before ripping her mother off & shredding her reputation into pieces. Aabro effortlessly took the money & jewelry & left the house leaving a note behind that showed her family meant nothing to her. Even though for now, Aabro loves Ali & she is being quite selfless when it comes to him, but she is forgetting that she is the one who couldn't love her own family & didn't have an emotional affiliation with her own mother, so only because of this trait she is going to face a lot of hardships because at one point of time, she will grow indifferent to Ali too as she won't be able to put up an act in front of him for a very long time. If Aabro decides to work on herself in order to improve herself, then she has a chance with Ali but if she keeps this up, she will drive Ali away from herself in a very short span of time.
Both the mothers of Ali & Aabro made me feel for them because they perfectly portrayed what the mothers go through when their children decide to punish them like that. What Ali did was completely wrong but if we consider how Zubaida was being rigid, it showed that she called this on herself but when it comes to Sakina, Aabro had no right to put her mother through this because Sakina always trusted Aabro & went out of the way for shaping Aabro's life without putting much restrictions on her but Aabro chose to reciprocate the favors of her mothers in the worst way possible.
I didn't quite understand why Aabro & Ali chose to go for a court marriage in stead of a simple Nikkah in the Masjid. That would've validated their relationship even more easily & convincingly. The problems the both faced were just a prelude of what is yet to come in their lives & they both seemed totally clueless & directionless. Aabro is depending on Ali more than he understands & going by how Ali hadn't done any pre-planning went to show that his immaturity & lack of thinking will cause them both a lot of problems as they both are still not aware of the intricacies of the life they have chosen for themselves & don't quite seem ready to face the brunt. It came as a shock that Ali was depending on Aabro for the financial help whereas he has been working for quite some while now, so it would've been better if they had showed that he had some savings on him too.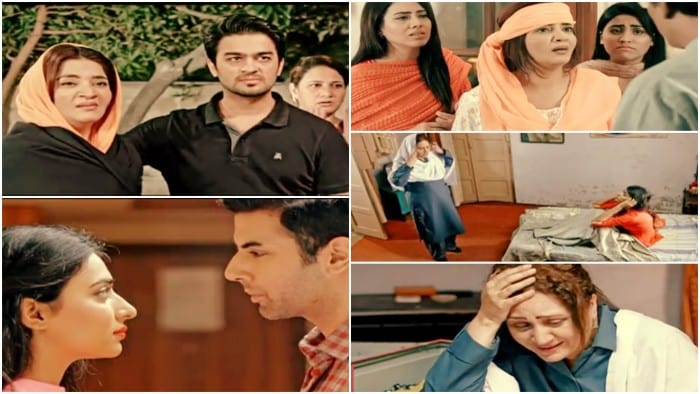 Hamid is facing a hard time because of Aabro too & so is Zafar because the word has spread that both Ali & Aabro are missing. I think may be Ali's parents will try to accept both Ali & Aabro in order to save their whole family from the shame & that's when the real ordeal will begin because Aabro will give Ali & Zubaida a tough time.
The preview seemed interesting because looks like Ali & Aabro's happiness will end up being short-lived because it will begin to dawn on them that they both are very different people with different temperaments & they both will have to compromise a lot in order to make their marriage work, which they both don't look ready for. The families will end up staying involved too & looks like Fauzia will put up a great show which I so am not looking forward too. She is an enough disappointment already & I really am in no mood to see her crying over a guy who doesn't even care a dime for her!!! Please share your thoughts about this episode of Aabro.
Keep Supporting,
Cheers,
Zahra Mirza.