Fawad Khan is being missed by the Pakistani viewers because he has been busy working in India. People want to see him doing a film in Pakistan too. This wish of the people will come true very soon. We already announced that Fawad Khan will play the role of Maula Jutt in the upcoming venture by the talented Bilal Lashari. This news got Fawad Khan's fans very excited because watching Fawad Khan play such a role would be brand new.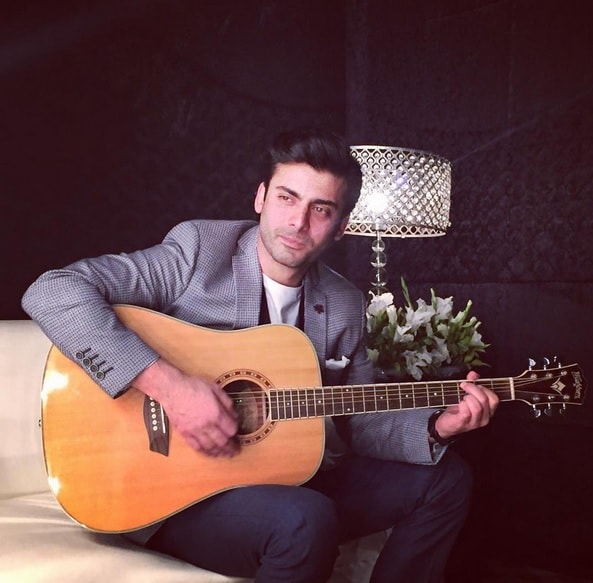 There is more news from the actor which many people will be very happy to hear. Fawad Khan will be playing the role of legendary Pakistani singer Alamgir in the biopic which will show the life of Alamgir on the big screen. The biopic is titled "Albela Rahi". Fawad Khan revealed this news in a talk show which was dedicated to the announcement about the film and Fawad's role in it.
Fog Catcher Films are the ones behind this project. Fawad Khan said that he is very excited to play the role of the legendary singer Alamgir. The cast of the film and an actual date of when the shooting will be done has not been revealed yet. Here are some pictures from the event in which the announcement was made.