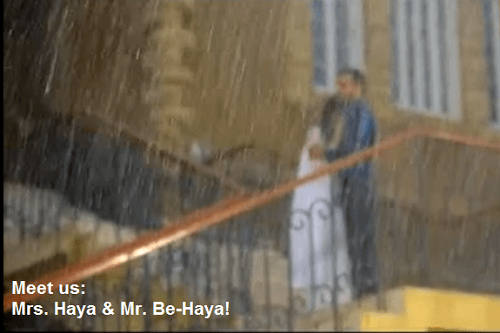 First of all, Congratulations to the survivors of the apocalypse named Aahista Aahista. From the bottom of my heart, I congratulate all the viewers who survived through this torture that ended today after 18 weeks. I congratulate every single person who watched this play just to extend a shoulder for others to cry on. I must say, I salute you all because without you beautiful people out there, this wouldn't have been possible. Congratulations once again to all the viewers & from the bottom of my heart, commiserations to the writer for giving out the Biggest HIT of the year 2014. *coughing sarcasm*
Ohkay so, the epic fail & flop of the season Aahista Aahista actually ended Aahista Aahista where it was hard for me to just sit through the last minutes of this play because I really felt I couldn't take it anymore but I sat through it for the sake of my awesome readers. The drama has ended & we all saw the note at which it did. So, any surprises there? I know, ZERO!
The guy, who practically had no scenes in the entire drama, covered the whole last episode just to show how 'important' he was. Mustafa never really made an appearance in between the drama & rather seemed pretty satisfied by being that random chummy Pakistani bwoy who tries to start a conversation with you for no good reason, but by the end where it was pretty clear that Haya met him just a couple of times that too at Nousherwan uncle's place so just like that he ended up being someone who was ears to Haya's problems. She seemed pretty reserved & awkward in front of him but when did it happen that she ended up sharing all her secrets with him? It just doesn't make any sense, but then, why are we trying to fish for some 'sense' in this otherwise senseless drama? Eh!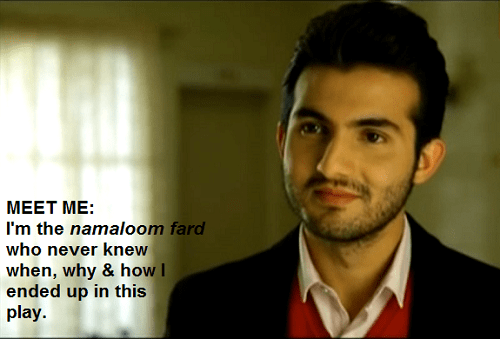 I thought the nagging nagin Sofia was over Awazaar as she filed for divorce herself but seems like the writer didn't want to give the moment of glory to any female viewer by making one single female character stronger to stand up for the right, that's why she still made Sofia look weak & helplessly in love with Awazaar even after he chucked her out of his life like a tissue with his booger (nasal mucus) on it? She still felt she could fix her hair & that will make Awazaar draw his attention towards her? I mean seriously?
Oh & yes, how can we forget the BEST character ever seen in the history of Pakistani television; Mr. Awazaar, who himself had no energy left by the end of this drama & that's why he looked bored, indifferent, irritated, lethargic, depressed, forlorn & to sum it all up – AWAZAAR. But like I said, I really feel writer was in love with the fictional character that she created in her imagination, that's why like a concerned mommy she made sure that he wasn't left alone & before the drama ended, she wanted to have a sense of joy by making sure she arranged a lifelong paratha supplier for Awazaar in the form of Haya.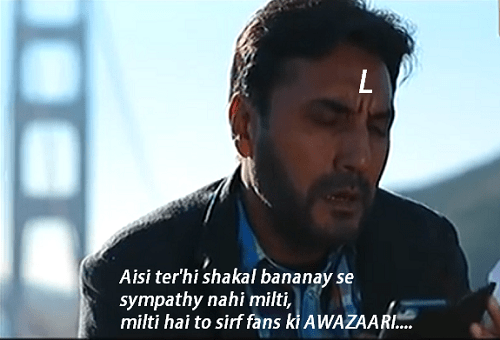 I don't understand, if Haya had to run back to a spineless man while herself missing a backbone & a necessary thing called brain, then why did she end up dragging the episode with her continuous caterwauling of how much she hated Awazaar, how much she detested him, how he wronged her & how she was NEVER going to forgive him?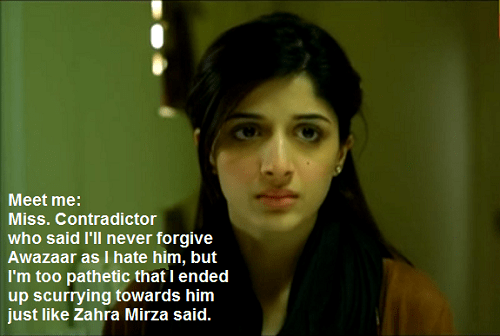 Finally, I still stand by my stand that the writer has no skills whatsoever where she forgot to create some characters & the story but what disappoints me the most is that the sane (?) producers of Hum TV threw in such big budget for such a pathetic drama? What message was the writer trying to give out through this story that no matter who Pakistani man'd marry, he'll only be loyal to jawaan, gori, lambi, maasi? I mean please, give me a break. The writer should really relax & think about what she was trying to convey & what disaster was churned as a result. I seriously advice the writer to take a trip to America herself, sit by the Golden Gate Bridge & think about some fresh ideas Aahista Aahista.
A big fat thank you to all the ah-mazing readers who supported me through thick & thin while watching this mind-boggling, oxygen-sucking, breath-vacuuming, blood-boiling drama; Slowly Slowly!
Keep Supporting,
Cheers,
Zahra Mirza.
PS: Ye Meinne Sochaaaa, Kabhi Nahi Tha, Ye Drama Dekhne Kiiii, Saza Milegiiii!!!
(Courtesy: Mausam's OST, another masterpiece written by the same writer – Aliya Bukhari)