This was one of the slowest episodes of Aangan which covered Chammi wedding and how Alia managed to keep her from killing herself. Apart from Sajal Aly and Mawra Hocane's performances, there was nothing exciting about this episode. This was also yet another episode which lacked the flow needed to make it more engrossing. The songs and the dance seemed completely out of place as well and reminded me of Bin Roye. Even after all these weeks I have failed to connect to most of the characters on a deeper emotional level. I do feel however that Chammi and Alia's character had potential if the story was more focused on them. Chammi's deprivations and her character overall could have been explored more. Sajal Aly has a screen presence for sure and she knows how to keep her audience hooked. Apart from the fact that Alia fell in love with someone like Jamil even after vowing not to love anyone ever, this character has a lot going for it. The supporting characters in this drama have to be the weakest link. Their stories and their dialogues are extremely repetitive and annoying. You have to filter out the good bits from every episode because there are so many scenes in every episode which either add nothing to the story or are just a repetition of what has already been shown.
Chammi Gets Married
Chammi finally found out about her marriage and her reaction was obviously that of denial and shock. Alia stayed true to the promise she made to herself and was by Chammi's side all the time. Sajal Aly did exceptionally well portraying Chammi's state of mind. She is the only character I feel for. Alia's mother's fixation with her brother is just as annoying as Kareeman Bua's fixation with Malik Muzaffar. The ladies were clueless, cold and practical as usual. Israr was the only man who attended this wedding and actually contributed to it in some way. This wedding was just as sad an affair as most of the events in this aangan.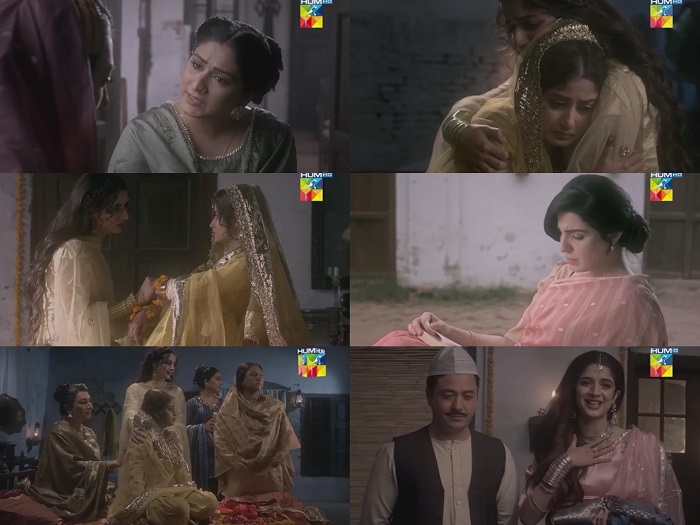 Chammi's mother-in-law's conversation with Najma showed that these people had money and they too were just as 'jahil' as Chammi. Wondering if Chammi will finally be around people who accept and value her for who she is. Jamil was clearly on Chammi's mind right till the end and the viewers did not even get to see Chammi's dulha.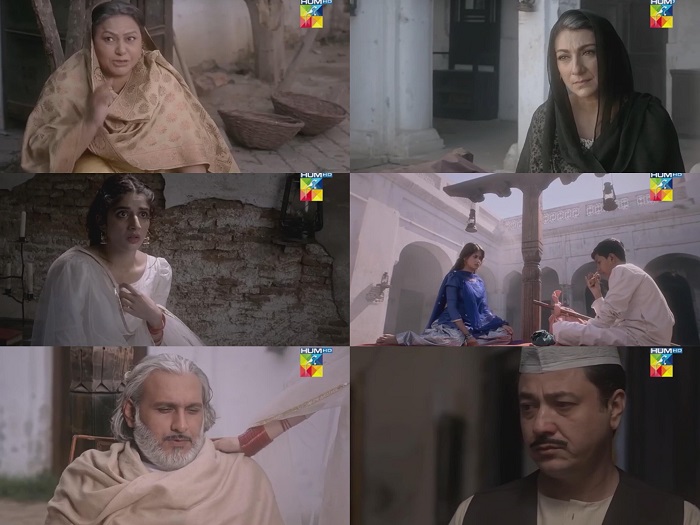 Once again Azhar conveniently missed an important event because he was too busy with politics. I am not sure why the viewers should even care about Azhar and his worries since he is such a cold hearted man. It was good to see that even after everything that has happened over the years, Alia has not turned bitter.
Overall Impression
There isn't a single balanced male character in this drama, the screenplay is sloppy to say the least and there have been hardly any episodes which have been well put together. The fact that there has been absolutely no character development in all these weeks is another reason why watching Aangan can be a tedious task. I am glad Chammi did not kill herself but the preview of the next episode suggested that someone is going to die. Jamil will be back and it seems Alia and Jamil's love story hasn't ended yet.
Do share your thoughts about tonight's episode of Aangan