Aangan Episode 5 Story Review – First of all congratulations to all those lucky viewers who managed to watch this episode when it went on air and good luck to all those who are planning to watch it later. Tonight's episode of Aangan introduced two new characters, one of which was Alia (Mawra Hocane) and the other one was Kalsoom (Rabia Butt). Chammi and Jamil's romance got a lot of screen time and through different scenes the viewers were shown that Chammi's relationship with her daddi was somewhat complicated. Chammi's scenes were the highlight of this episode but the romantic scenes were too cheesy.
Chammi & Jamil's Romance
After watching the over-dramatic romantic scenes in this episode, it is quite evident that the romantic tracks in this drama will be covered in more or less the same way in which Salma's love affair was covered. There was nothing sweet or appealing about Chammi and Jamil's romance particularly because of the way these scenes were shot. These scenes suggested that Jamil's attraction towards Chammi was more physical. Chammi on the other hand appeared to be a young girl who probably fell for the first man who flirted with her. Chammi's character had a lot more going for it than that of Jamil. The fact that she was not willing to spend on herself and was giving all of her money to Jamil went to show that she was 'investing' more in this relationship than Jamil. Chammi's sense of humor and her confidence was the best part of her character. Most of her scenes were enjoyable and Sajal Aly was especially brilliant in the humorous scenes.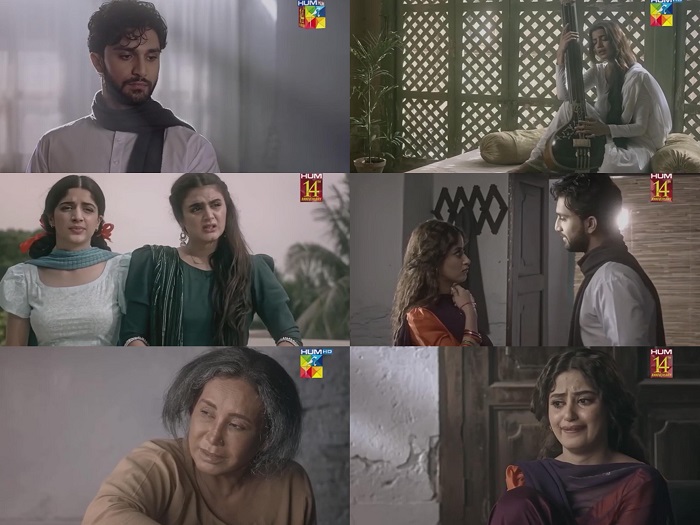 New Insights
The viewers found out tonight that Chammi was Zafar's daughter. He sends her money but has not come to see her for a long time. Chammi's daadi does not think highly of her and Chammi couldn't care less about what Daadi thinks. Chammi's only focus of attention is Jamil and she seemed to be quite independent too. Alia's character was also introduced tonight and it was slightly more appealing than that of Tehmina. Tehmina loves Safdar and has not forgotten all those times when he was ill-treated by her mother. The preview of the next episode showed that Safdar too feels the same way about her. Rabia Butt is playing the role of Kulsoom, a Hindu 'widow' who is Tehmina and Alia's neighbor. The suggestions Kalsoom gave Tehmina made me wonder if history will repeat itself! Mazhar's wife's bitterness towards Safdar was once again shown in this episode.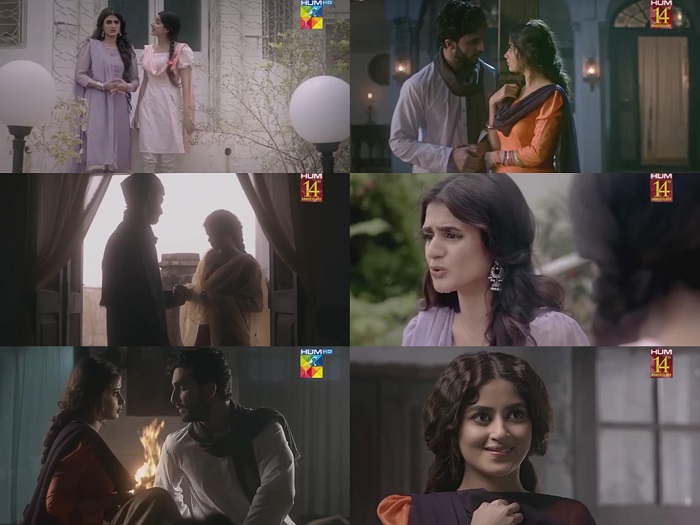 Overall Impression
The romantic tracks so far have been taking the lead in this play. Whether it was Aba mian's mistresses, Zafar's wives, Salma's love affair, Chammi and Jamil or Tehmina and Safdar – everyone is running after the opposite gender in some way or the other. Chammi's character is the only one so far which seems layered and interesting. Alia's character too was pretty decent. She appeared to be a sensible girl. Tehmina on the other hand reminded me of Salma – a more subtle version of her! The corridor of the haveli has been replaced by Azar's house's baramardas where Chammi was shown running in slow-motion not once but twice. There were quite a few scenes tonight which slowed down the pace of the show. Chammi has breathed some life into this show but for the most part tonight I felt detached from the characters. I definitely expected more from this play but so far it has been confusing and a little too filmy. In the Beginning of this episode Jamil got the fee and by the end of this episode, he had already done his FA! The treatment given to this drama reminds me of Bin Roye, which banked heavily on the star cast and great visuals but was lacking in every other department. The timeline is seriously confusing and there are very few scenes which truly leave their mark. Rabia Butt's dialogue delivery was a lot like that of Deepti Gupta. She played her part well and gave a decent performance. I am still waiting to be pleasantly surprised and hoping that Aangan takes off for good.
Do share your thoughts about this episode.