Tonight's episode of Aangan was entertaining and somewhat emotional as well. All the tracks are finally moving forward now and the characters are more well-defined. Even though the story doesn't move forward as smoothly as it should, some of the characters and the performances keep your interest alive. Sajal Aly, Rabia Butt, Ahad Raza Mir and Mawra Hocane's brilliant performances tonight made this episode a treat to watch. This was one of the best episodes of Aangan so far.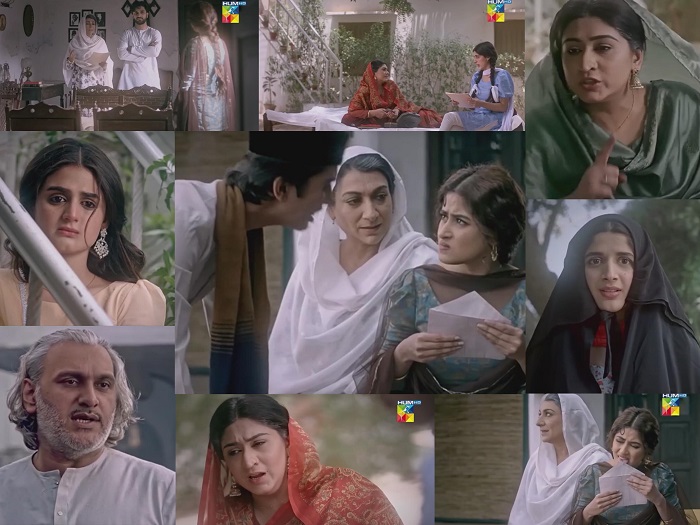 Betrayals
This episode covered in detail how every single love story had the most tragic ending due to the betrayal of men. Safdar's letter in the previous episode suggested that he was probably never coming back and tonight Mazhar also said that he was not expecting him to come back. Alia's reaction to this was highlighted more than that of Tehmina. Surely Tehmina was the one who was heartbroken but Alia feels everyone's pain and now gradually the viewers really are looking at things from her perspective. To her this was betrayal since she was not expecting this from the brother she loved so dearly. Jamil and Chammi's track is so much more appealing because of the way Sajal Aly has translated her character on screen. Chammi's reaction was mixed – she was enraged but at the same time wrote the letter and posted it herself too. She was also not going to sit back and play the victim. She let Jamil know exactly how she felt and he conveniently pretended as if he had no idea what she was talking about. The details such as Chammi sewing her torn clothes all the time show how much she has sacrificed to 'invest' in Jamil. The fact that she is always being told off for not being educated enough also makes you feel for her character since she has been paying for Jamil's education all these years. Ahad Raza Mir's portrayal has also been faultless throughout. From the very first scene he made sure that Jamil's interest in Chammi never looked genuine. He always kept you guessing and tonight when he chose a more educated girl over Chammi, the viewers finally saw his true colors.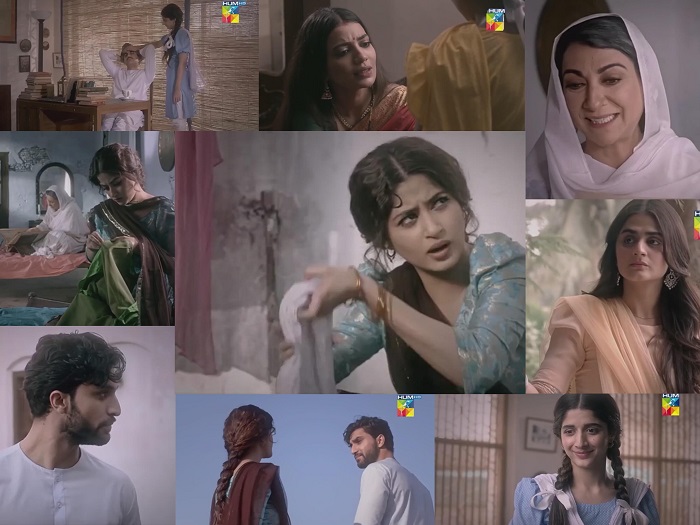 The scene in which Jamil's mother told his daadi about Tehmina was one of the best scenes in this episode. Chammi's reaction and Sajal Aly's acting was priceless. Kusum's love story had the most painful ending. Rabia Butt's performance was exceptional tonight. The way Alia consoled her was heart touching. Alia's character is exceptional – she is sweet, caring, sensitive, smart and observant. Mawra Hocane has nailed this character, it has to be one of the best characters she has played. Alia is always looking out for others – that's just what she does! Watching Mazhar support her daughter is also another likeable aspect of this track.
The Proposal
Jamil's proposal was readily accepted by Tehmina's mother. Her decision made perfect sense since she desperately wanted to get Tehmina married. Tehmina's reaction to this was covered in a short but meaningful scene. Everything about this scene was perfect except Hira Mani's make-up which was needlessly overdone. Mazhar and Tehmina both are no longer waiting for Safdar therefore even though Mazhar was not happy to hear about this proposal, it seemed like he knew there was no other choice. Omair Rana's acting has been effortless throughout. Madiha Rizvi has once again done complete justice to her character . Hira Mani didn't have a lot of dialogues tonight but she played her part well.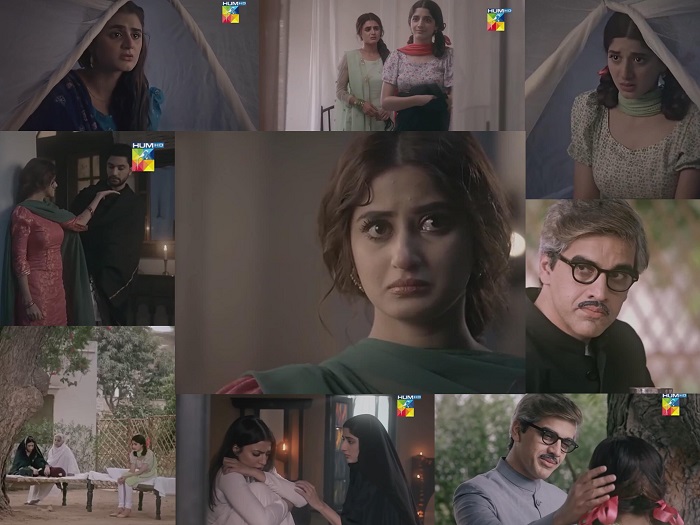 Overall Impression
Aangan has definitely taken off and even though it isn't the 'classic' play we were all expecting it to be but it has enough to hold your interest. If the treatment given to this play was more simple than filmy, it would have been even better. The preview of the next episode showed that Chammi was not going to sit back and watch everything, she might do something drastic. The wedding festivities will start in the next episode. Will Tehmina actually get married to Jamil or will Safdar come back and turn things around? I am waiting to find out.
Do share your thoughts about this episode.