The story is finally progressing and we got to see a lot of developments in the past two episodes. I simply loved the way they ended one chapter of Qudsiya and Aaliyan's life and started the other. Last week's episode brought them closer and there was a unique development in their relationship. As it is said that 'bad times brings people together' and this is exactly what happened here.
Aaliyan was there for Qudsiya as he just could not leave Qudsiya and her family alone in these circumstances. And of course, we all know how 'soft-hearted' Aaliyan is, and this usually lands him into trouble (we are way too familiar with this, aren't we?). He went to Qudsiya's house to show support and ended up getting sick, and then we saw Qudsiya taking care of Aaliyan just like he had taken care of her when she was sick. Qudsiya was not too happy about Aaliyan coming to her house because she has had enough of his kindness to last a life time. But then she was also touched by his words when he told her 'Mein yaha apke liyeah aya tha'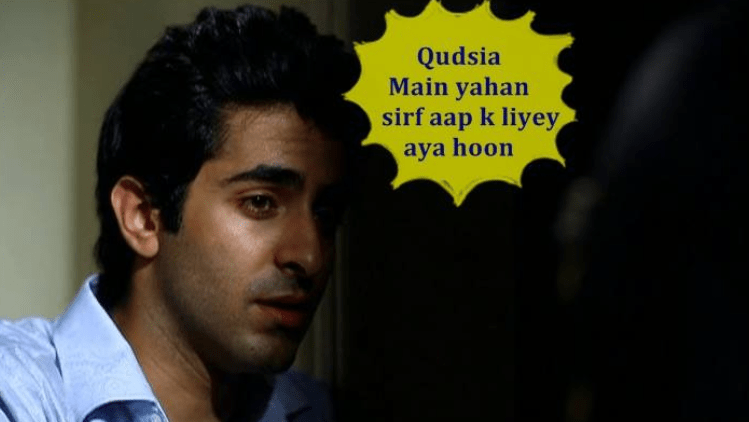 Ohkay, so the best part was of last week's episode was their heart to heart conversation. They finally got time to understand each other. Aaliyan had finally found someone who can understand him and the way he also wanted Qudsiya to open up to him was adorable.
 "Ap chahe to mujhse apni dil ki baatein share ker sakhti hai"
She was a bit reluctant to talk to him at first but then once she started talking, their conversation lasted the whole night and none of them realized this. The contrast shown in their lifestyle and how they were raised was pretty huge. But sometimes we connect with people who are the polar opposite of our personality. Here this is exactly the case; they both harbor feelings for each other now, especially after they got to know a bit more about each other. It is pretty obvious that Aaliyan is attracted to Qudsiya to some extent. There was this sparkle in his eyes when he was watching her and this made Qudsiya a bit shy and conscious around him. But then she is too realistic to get her hopes high!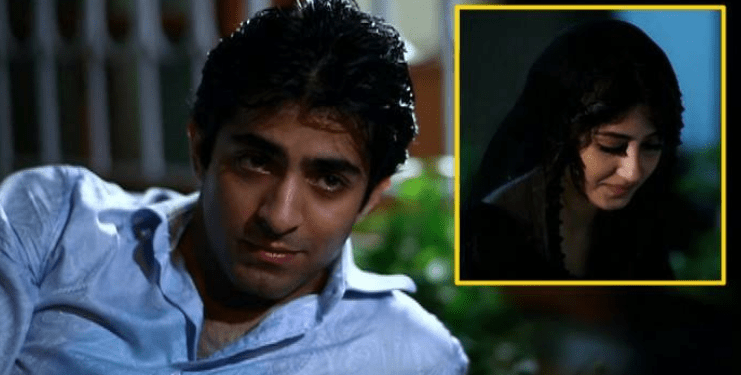 The next morning they both were a bit awkward around each other, and they actually looked like proper husband and wife when they were having breakfast. They both were living in a small world of their own till Natasha came and brought them back to reality. I was extremely happy to see Qudsiya standing up for herself and not acting like the 'mazloom-bechari' types. Aaliyan and Qudsiya both realized the bitter reality of their lives and parted ways after their encounter with Natasha.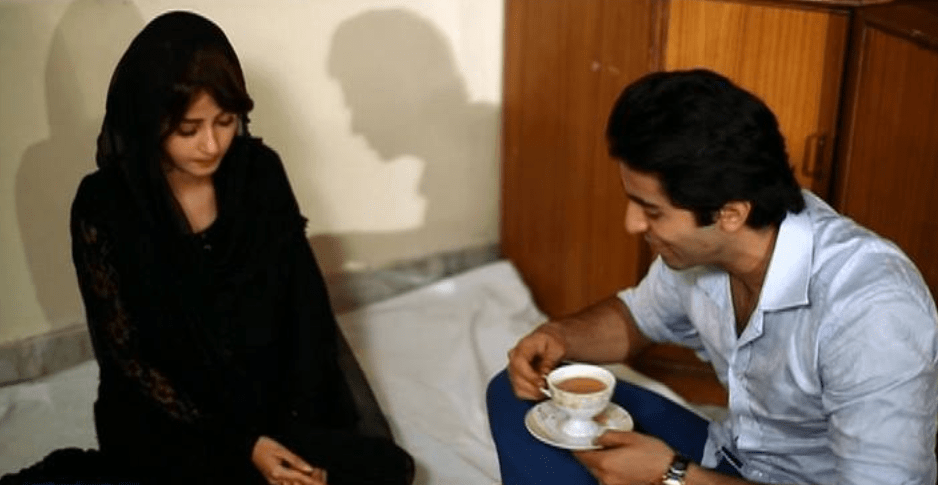 From here starts the new phase of the story. I loved the transition they showed from one phase to another. It was necessary to show the development in Aaliyan and Qudsiya's relationship to pave way for the future of their story. Now Aaliyan and Natasha are planning to get married while Qudsiya is trying to start her life afresh too. Qudsiya wants Aaliyan's chapter in her life to end, but the people around her never let her forget anything. She now has the responsibility to take care of her whole family and she was highly frustrated when she could not find a job because the news of her unique marriage had spread everywhere.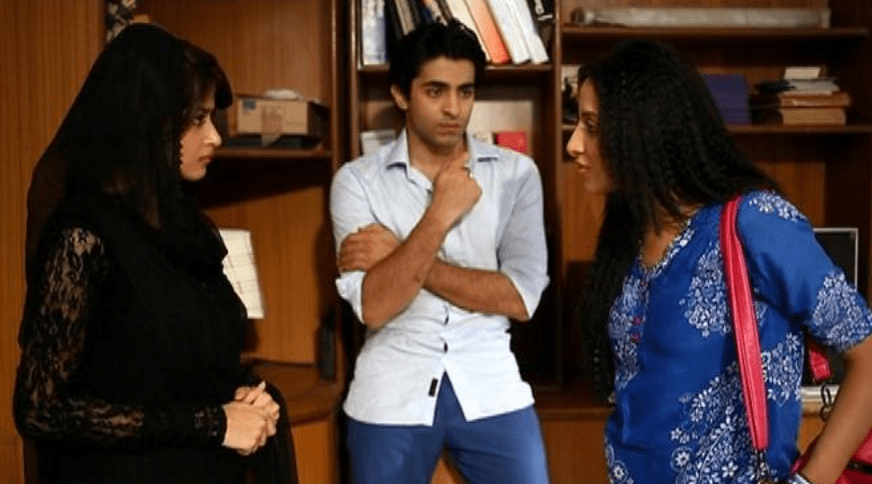 Aaliyan, our very own knight in shining armour wanted to help Qudsiya once again, but she clearly refused to take any help from him. He barely shows any interest in Natasha anymore, it just took one glimpse of Qudsiya to distract him from Natasha (I am not complaining at all!). Even Natasha noticed this and they ended up having an argument. Natasha also got herself into an accident which means the wedding will be delayed now! I couldn't be happier! Aaliyan also did not sign the papers and he is too dumb to realize what is stopping him. He had found his soul mate already and a part of him does not want to let go of her. I hope he realizes soon that he feels strongly for Qudsiya!
Finally, we saw the entry of Emad Irfani and Saba Hameed. Saba Hameed is playing the role of Aaliyan's real mother and Emad's character is related to her. We just got a brief glimpse of both of them in this episode, but we will get to see more of them in the upcoming episodes.
As far as I can guess, Qudsiya will work for Emad and this is how they will get to know each other. I am eagerly looking forward to this new phase in Qudsiya's life. Qudsiya's mother had witnessed the huge scene that Natasha had created and now she has accepted the reality too that there is no space for Qudsiya in Aaliyan's life. I hope she stands by Qudsiya in these hard times!
I would love to hear your opinion about the episode, so do comment!
Till Next Week
Mariam Shafiq