Finally, there was some progress in the story. The story took a small step forward, but at least it moved on! It was completely stagnant from the past three weeks, and left all of us more and more disappointed as each week passed. As usual we got our fair dose of Natasha and her screeching, but there were some more interesting developments in the show this week.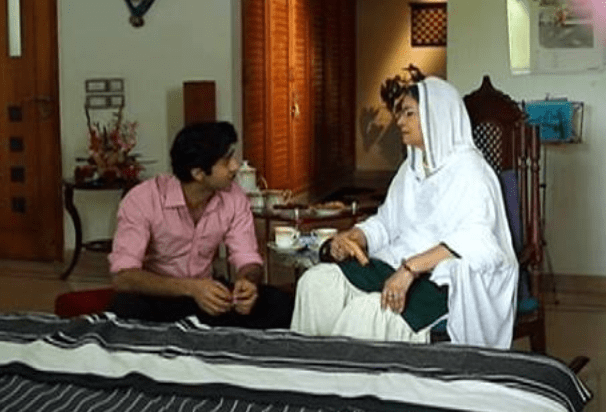 Dado understood how desperate Shamsa is to meet her son, and finally took some pity on her. She finally convinced Aaliyan to go and meet his mother. Dado is the only one who could have convinced him. Aaliyan has a huge grudge against her mother, and wanted answers from her and this is only reason why he went to meet her. Shamsa and Aaliyan's emotional reunion was simply heart touching! Saba Hameed was brilliant in the scene where she did not know whether to laugh or cry when she saw Aaliyan for the first time. Aaliyan was there to get some answers, but he got tongue tied after seeing his mother's state. Sheheryar Munawar was absolutely superb in this scene; he had no dialogues in this scene, but his eyes were enough to express his feelings. Shamsa knew very well how upset he was with her, but she was just glad that she finally got to meet him. I was waiting for them to meet since such a long time, and the wait was definitely worth it.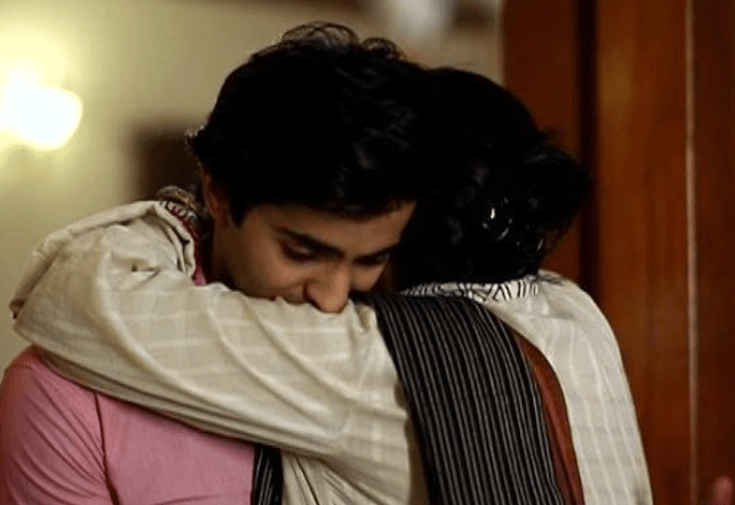 I was expecting Aaliyan to bump into Qudsiya, but again I was left disappointed. But at least Qudsiya got to know who Shamsa's son was and it shocked her to the core. I had a feeling when I saw the promo last week that Aaliyan would ask his father that question after he sees Qudsiya in Shahnawaz's house, but here the case was different. Aaliyan is no longer a child, and it not possible to lie to him anymore. Sultan and Dado both know this, and have been trying to avoid his questions after his visit to Shamsa's house. But Aaliyan knows that something is definitely wrong with the version he had been told about his mother. I still do not understand why Dado is not revealing the truth about his mother. Maybe because she herself is guilty? Or maybe she is trying to save her son from Aaliyan's hatred? Even if she does not tell Aaliyan the truth, I do not think it will take much longer for him to put the two and two together.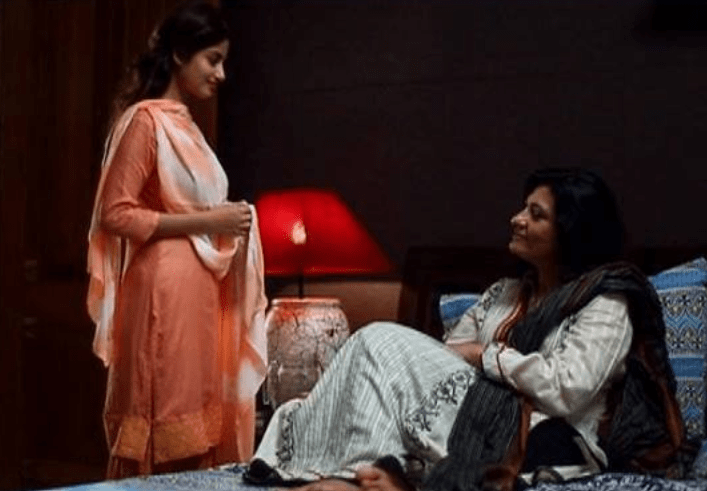 I was not expecting Natasha to be pregnant in real; that was pretty shocking. I thought they were trying to confuse us with the promo. Aaliyan was so happy to hear this news, and he was ready to forgive her for everything till she announced her decision to choose her career over her child. I guess Natasha's decision to abort will be reason for Aaliyan and Natasha's separation. That is the only conclusion I have come to so far.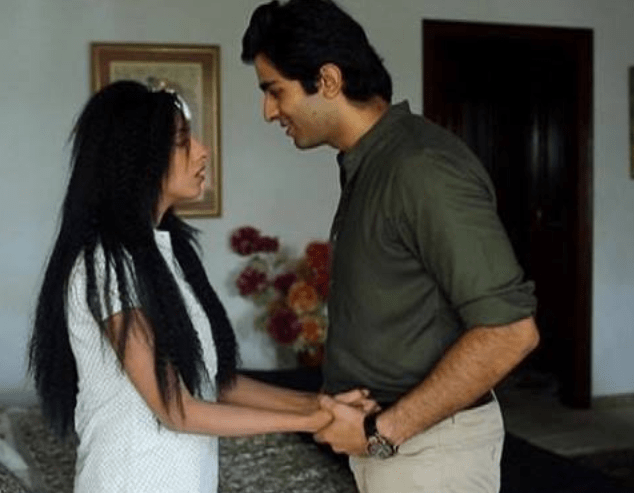 The preview for this week seems pretty interesting and this week's episode will definitely be worth looking forward to. Aaliyan will release all the pent up frustration and hurt when he goes to meet Shamsa next time. He will also come across Qudsiya finally!
There are not many episodes left now. I hope we get to see Aaliyan and Qudsiya's reunion soon!
Do share your opinion about the episode!
Mariam Shafiq