Producers: Filmwala Pictures

Director: Nabeel Qureshi
Written by: Fizza Ali Meerza
Music by: Shani Arsha – Atif Aslam – Rahat Fateh Ali Khan
Edited by: Asif Mumtaz
Cast: Fahad Mustafa, Mehwish Hayat, Om Puri, Saleem Mairaj, Aly Khan, Saboor Ali, Irfan Motiwala, Saife Hassan, Nayar Ejaz, Talat Hussein, Noor-ul-Hassan, Mohammad Ehteshamuddin, Lubna Aslam Rashid Khawaja, Hamayun Saeed, Mahira Khan, Rehan Sheikh & others.
Actor In Law has all the right ingredients of a commercial film in the right proportions. It is entertaining, crisp and definitely different. The makers of this film especially the writer Fizza Ali Meerza did not rely on done-to-death formulas and most certainly did not play it safe. Actor In Law dares to question many of the social vices in our society and does so with finesse while keeping the comic element intact. The messages in the film are not only relevant but also very well put together, the credit for this goes to the director Nabeel Qureshi who proved yet again that he can achieve the unachievable! The film Actor In Law manages to say a great deal in a very short period of time because of the succinct and eloquent dialogues and a truly effective screenplay. The film has a star cast and each one of these stars translate the characters assigned to them effortlessly and impeccably on screen. People who have lived or are living in Pakistan will be able to relate to this film completely.
  *Spoiler Alert*
Actor In Law is the story of Shan Mirza (Fahad Mustafa) who dreams to be an actor. He is fully convinced that he has the talent to be a great actor but fails to get the right kind of opportunities. His father Rafaqat Mirza (Om Puri) is a lawyer who believes in sticking to the truth even if it means losing every single case! Rafaqat Mirza looks down upon his son's ambitions and does not approve of him at all. The relationship between Shan and his father was the highlight of this film. This film is all about how Shan Mirza ultimately manages to make his dreams come true and in the process wins the approval of his father. The actor in him gets a stage and tons of attention in the courtroom when someone in need mistakes him for a lawyer. The journey from there on is very interesting and exciting.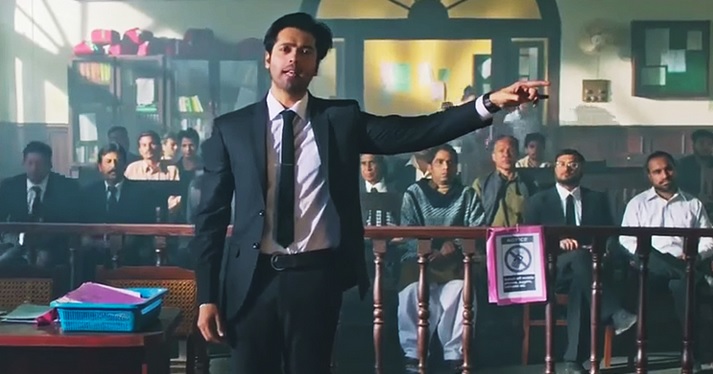 The film questions everything from child labor, the rat race for ratings, hypocrisy in general, politics, load shedding and harassment of women and does so without getting very preachy. The writer covers many topics which the Pakistani awaam can easily relate to; yes there is something for everyone in this film! Actor In Law has quite a few upbeat and fun songs to its credit which are very well choreographed. The most positive aspect of Actor In Law is that it does not drag at all, you will enjoy every single minute of this film.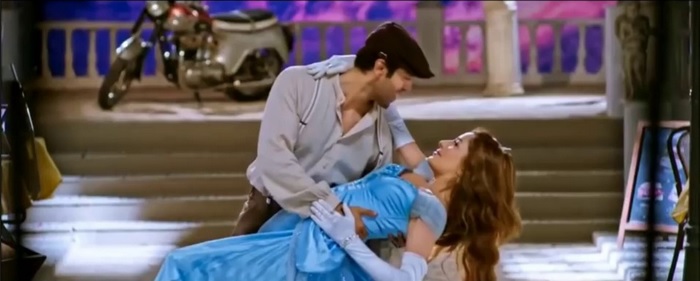 Fahad Mustafa is a brilliant actor who completely stole the show in Actor In Law. His acting is effortless and his dance moves are very impressive. Even though he has used glycerin excessively in the film but you can very easily ignore that because otherwise he is truly brilliant. Mehwish Hayat does complete justice to the role assigned to her although the role does not have a lot to offer because this is the story of Shan Mirza.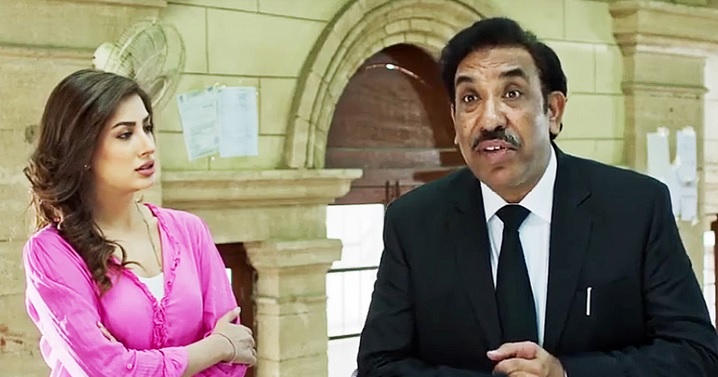 There was a definite chemistry between the leads and rest of the cast. Om Puri has also performed his role like a pro without going overboard. Saboor Ali, Aly Khan, Saife Hassan, Mohammad Ehteshamuddin, Hamayun Saeed, Talat Hussain, Rehan Sheikh and all the other actors who made short appearances in the film made their presence felt. Nayyar Ejaz is a very talented actor who has been typecast for the longest time now, it would be nice to see him being cast in a positive role one of these days. Saleem Mairaj proved once again that he knows the art of acting only too well!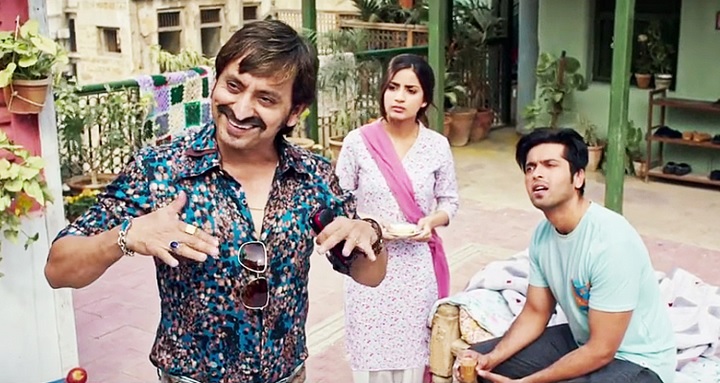 Although Actor In Law is a satire on many serious issues of our society but it does so without getting too serious. It is a feel-good light-hearted film which dares to touch upon some very sensitive issues, which is indeed a very rare combination. It is also one of the best edited films of recent times. Anyone who wants to be thoroughly entertained should go watch this film! The story, screenplay, direction, dialogues and production values are top-notch. It will keep you awake and very interested! Go watch this movie with your friends! It is great to see Pakistani filmmakers experimenting and excelling at it!