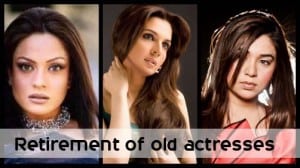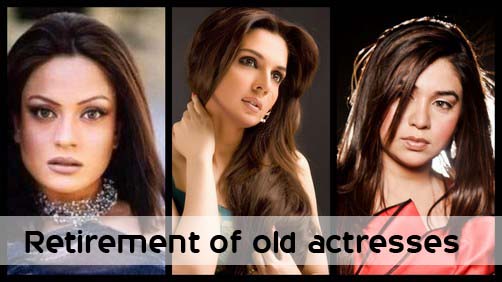 Pakistani media industry is at its height of eminence and glamour in this day and age. Beauty, fame, shine, blush, allure are all the high-flying rudiments of media and Pakistani media is no more missing at the rear in this itinerary. The stunning and alluring Pakistani drama actresses are famous all over the world as of their natural acting and proficiencies as well as in their good looks. The actresses, who are getting on in years and are still performing with the juvenile and young actors as a heroine is really absurd and ridiculous!
Pakistani actresses have really impressed the viewers of entire above the world but the audiences really feel like to see some spanking new faces in place of older and fade facades. However, there are few faces that are over the hill but performing with the fresh actors in young roles is just making senseless as viewers are no more wishing to see the oldies in childish and romancing characters. The actresses like Sadia Imam, Mishi Khan, Komal Rizvi, Resham, Ayesha Khan, Mahnoor Baloch, Mona Lisa; they are a bit long in a tooth for romancing characters and babyish roles but coming in such roles is often seen as concealing their age and pretending themselves as younger than the young and fresh actresses. They really need to take retirement rather than up-and-coming in the midst of fiction roles.
It is the epoch when Pakistani media industry is continuously producing new talent for their drama serials. The extravagant Pakistani television channels are a right place for new and young faces to grow and flourish in Pakistani showbiz. The days for typical vamps have gone now! People in actuality desire to see new-fangled and dazzling faces in mesmerizing roles. These days, new charming flair has captured the screens and has turned out to be most demanding actresses everywhere. Saba Qamar, Sanam Baloch, Aiza Khan, Mahira Khan, Syra Yousaf, Alishba Yousuf, Neelam Muneer, Sajal Ali, Marwa and Urwa and many more have just confined the cameras to themselves in romancing roles with different actors which go well simultaneously.
The over-expressive, make-up loaded and super-conniving vamps of the small screen have to fade away, making space for realistic characters with blooming, girlish and fledgling faces. We are now longing to look at freshies instead of oldies!
Wishes,
Nida Zaidi