Yawn, yawn and yawn!! I have officially given up on this drama after watching this episode. The story is going around in circles; I have no idea where this drama is headed with this constant repetition and I am so not interested in finding out any more too! There has been absolutely no character development since the first episode. Komal remains obsessed with living with her husband only if his mother approves of the idea because making your mother in laws happy is more important than ensuring your own happiness and somehow breaking your husband's heart and threatening him of divorce is alright too!! The way Komal throws a fit every time Arsalan mentions that his mother is still not happy with their marriage is making me dislike her character even more! I felt for Komal when she remembered her family when she was in her house but even then I fail to connect to her obsession! Arsalan is scared of Komal and his mother like he is a ten year old and Arsalan's mother is one character I don't want to see on screen ever again! She is a typical Pakistani saas and there is absolutely nothing fascinating about that!
Like every other episode of Aitraz this one too did not add much to the story except that Komal has started working. The relationship between Komal and Rayna is the only good thing about this play and that too only because of Rayna's character! I am sick and tired of watching Komal's sad face right from the first episode. Sana Javed should stop playing the bechari altogether! She has a very cute smile and she knows how to act, I am sure the viewers would like to see her experimenting with the characters more and also with her looks.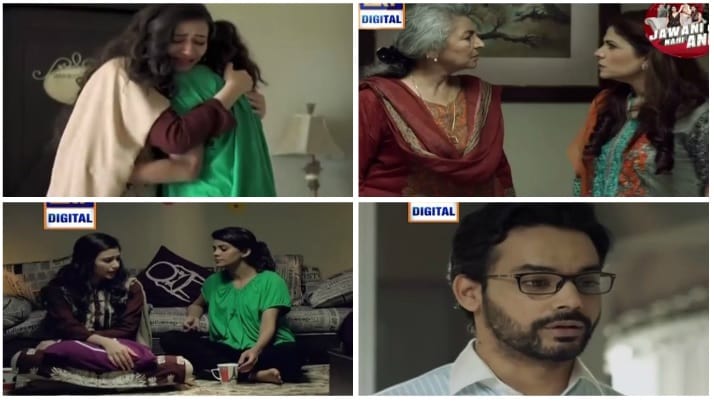 Dialogues like "tum achi nahi buhat achi ho" have been done to death, they are so predictable! I hate to say this but after watching 7 episodes of this play I have lost all faith in ARY in particular. Using Imran Abbas and Sania Saeed as a "bait" to make the viewers watch this show was an extremely cheap tactic. It might have worked for ARY this time but it won't work the next time. The direction of the play is confusing and the story of the play is unimpressive to say the least. It looks like the writer did not put in a lot of thought into writing the script, some of the characters are very clichéd and others are impossible to relate to.
Those of you who missed this episode missed absolutely nothing therefore you shouldn't waste your precious time tuning into Aitraz this week:)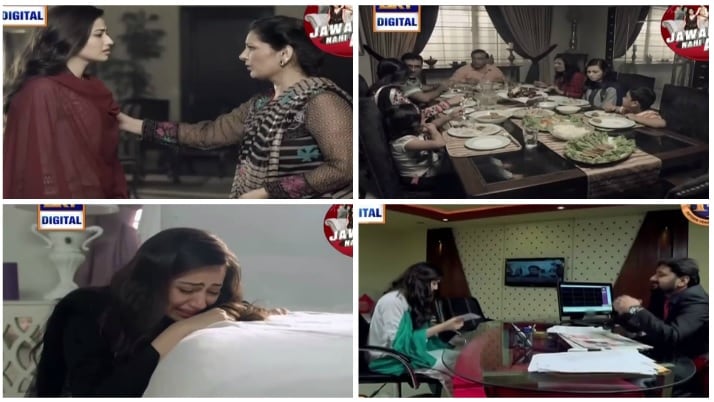 This is going to be my last review of this play; I gave Aitraz 7 weeks to prove itself but unfortunately it has failed to impress. Is there any drama which you think is worth watching and reviewing? Please give your suggestions in the comments section!
Fatima Awan