Opening Thoughts – Meaningful Conversations:
Ohkay so, this was yet another brilliant episode of Alif which was filled with meaningful & thought-provoking conversations every step of the way. What I enjoy the most while watching every other episode of Alif is how easily the conversations flow & how flawlessly they tell the state of mind of every single character. It actually is quite easy to go off track & lose the essence when every other conversation carries so much meaning & is actually designed to leave an impact but Umera Ahmed & Haseeb Hassan have been successful in conveying the essence of the story. This episode of Alif was beautiful & yes, there were again such moments where I got emotional. Alif is the kind of drama that stays with you even after you're done watching it & the credit goes to the entire team, starting from the writer, to director to actors for making Alif what it is.
The Challenge:
Abdul Alla & Qalb e Momin's conversations were straight forward, honest & clearly showed where they both stood in terms of their ideologies & perspectives. Abdul Alla is unable to actually understand what has gone into Momin, this is why he keeps on reminding him of who he was. Abdul Alla has actually assessed it right from the beginning that Momin is lost – he has lost his spirituality, he is also losing his faith & he is not in touch with who he used to be & unfortunately, this is something that Momin does not even realize. Their conversations were the best part of this entire episode. Abdul Alla is sorted, he knows he has to convey the right message to Momin but Momin is not ready to take it because he is not at that level of wisdom yet.
During their argument, Momin always found himself getting rattled at the confidence that Abdul Alla had in himself. This is something that actually made Momin wonder what is it that makes Abdul Alla so self-sufficient & emotionally strong, because in Momin's perspective, his grandfather does not have all those things which Momin equates to the success of a person. Every single time Momin tried to convince Abdul Alla, he had an answer that left Momin speechless. Momin found himself getting outbid by Abdul Alla & this is something that he does not understand where it comes from.
'Qalb e Momin kuch nahi kar sakta jab tak ke Allah na chahay. Qalb e Momin ke haath, insaan ke haath hain, shukr karega to payega, gharoor karega to gawayega' – Abdul Alla let Qalb e Momin know very clearly how incapable he is. Momin has come to a stage in his life where he thinks he can do whatever he wants, he has actually not experienced failure & this is the reason why Momin's confidence has driven him to the point of arrogance.
Momin accepted the challenge of Abdul Alla & in fact let him know that he will return successful than ever before. Momin does not know yet that the spirituality Abdul Alla talks about all the time does not come naturally to a person, it has to be looked out for, there's a connection that has to be established in order to taste what it feels like. Qalb e Momin is obviously taking it as a challenge but this actually is the beginning of a new journey for him & he doesn't realize it right now. Abdul Alla only wants Momin to think & he has actually convinced him to do so, he has planted the seed of curiosity in Momin & what a beautiful way of letting a lost soul wander to the right path. Another beautiful aspect of their relationship is that despite their differences, Abdul Alla & Qalb e Momin share such a strong bond. Abdul Alla especially has not let his differences with Momin get in the way of how he still sees him as his beloved grandchild that he loves & cherishes. Qalb e Momin at this point still holds Abdul Alla responsible for the rift between Taha & Husn e Jahan, he also feels Abdul Alla looks down on him because he is Husn e Jahan's son but these are all his own complexes which he tries to hold Abdul Alla responsible for. Qalb e Momin tries to read between the lines while completely missing the point that Abdul Alla is straightforward & he calls a spade a spade. I can not wait to see the time when Momin will actually understand Abdul Alla's thought process & his perspective as it will be quite a revelation for him.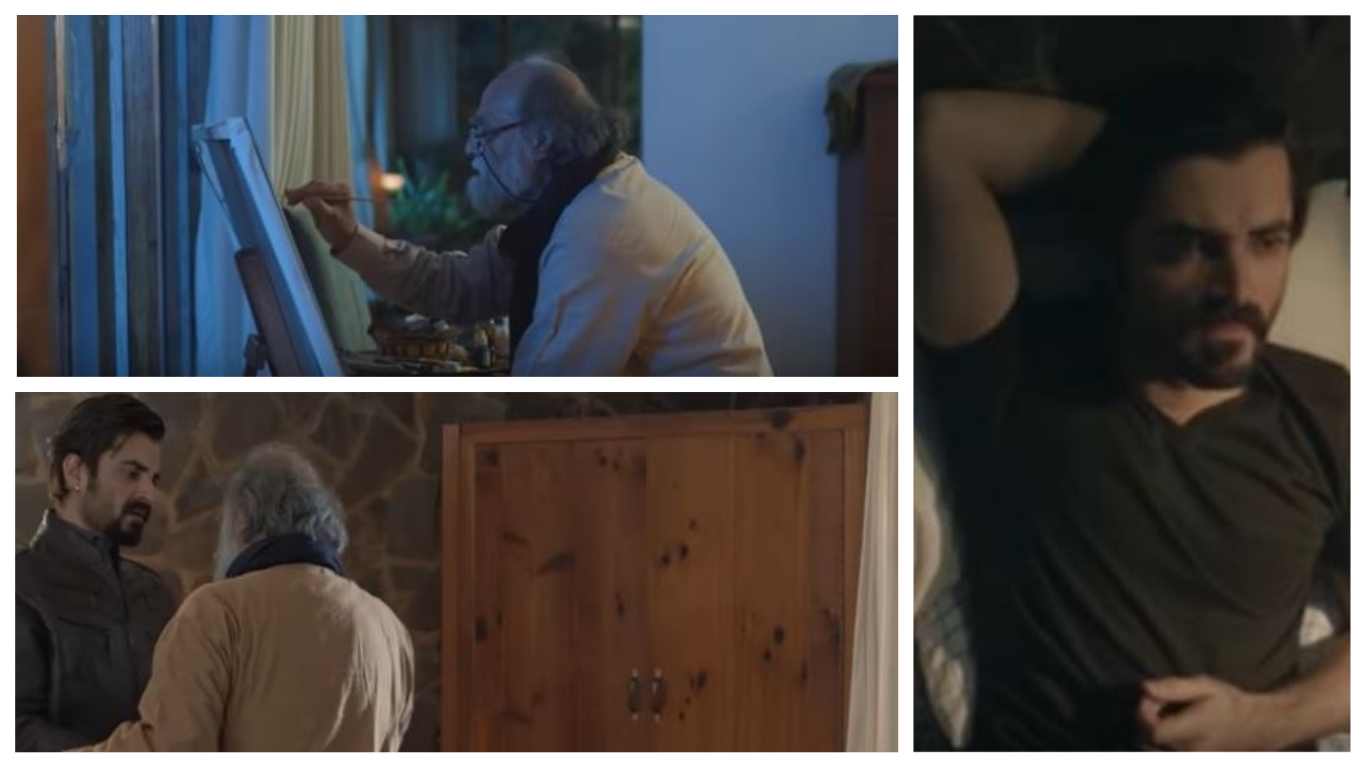 Momina's Reward:
Faisal decided to get engaged to Momina & Momina accepted it. Momina has been dealing with a lot in her professional life but still she stood her ground firm because she knows she has to take care of her parents without compromising on her values. Faisal & his mother are no different from one another & she made it pretty obvious to Momina's parents that she was doing them a favor by getting her son engaged to their daughter. It is quite obvious that both Faisal & his mother feel they are in a position to draw boundaries for Momina because of their status & the favors they are going to be doing for her family. Momina is happy but she is practical & may be the years she has spent away from Faisal has made her stubborn to the point where she will not let anything take her mind off of her priorities. Yes, Momina wants to get married to Faisal but she also does not want him to do anything for her financially because she has gotten used to fending for herself. I liked seeing how Momina spoke to Faisal honestly about her work & her responsibilities. Faisal is actually mistaken that Momina will thrilled or excited enough to be naively doing what he'd expect her to do. May be the way Faisal left her & got engaged to someone else has left some kind of doubts in her mind & this is why she is not letting it get to her head that she got the love of her life. Momina has lost her brother & this is why, she doesn't find it hard seeing everything as temporary as it can be – be it someone's life, someone's promises, someone's existence or her happiness. Yes, she did recall the things Master Ibrahim has said to her in the past but the way she dealt with this relationship with a lot of practicality went to show how far she has become in terms of maturity.
All the conversations related to Jahangir were emotional. He is gone but he is obviously not forgotten, in times of happiness everyone remembers him because he has left such a void in their hearts. Momina hates Qalb e Momin because of Jahangir, another conversation which just flowed & showcased Momina's mindset & her feelings for him. While Momin is trying to explore the new domain, Momina has no idea that he is about to experience failure. The Google scene was quite an interesting & amusing take on Qalb e Momin's lack of knowledge about spirituality. He thinks just like all of the previous subjects that he has explored & mastered, this one will be a piece of cake which he will be able to easily elaborate in his film but he is soon going to learn the biggest truth of his life – something that Abdul Alla had said "Qalb e Momin is nothing".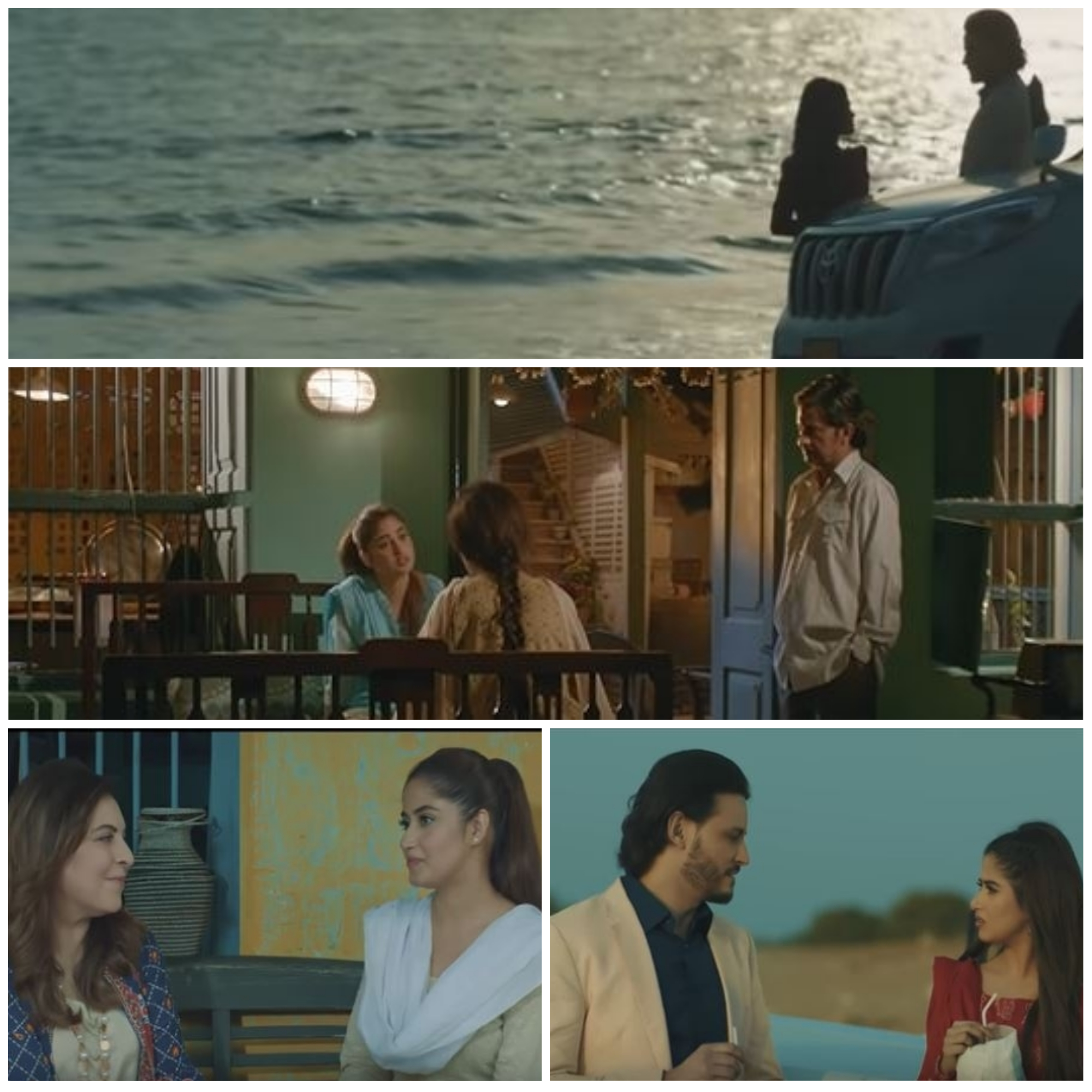 Closing Thoughts – A Feeling & An Experience:
Overall, this episode of Alif was beautiful & magical. I absolutely loved all the dialogues of this episode. Every single episode of Alif seems like a work of art & by adding so much of depth & meaning to it, they have made it a class apart. Alif I feel is not something that is easy to be described in words, it actually is a feeling & an experience – a magic. Acting, direction, dialogues, art direction, editing & all the little details are simply perfect. Please share your thoughts about this beautiful episode of Alif.
Keep Supporting,
Cheers,
Zahra Mirza.