Baandi in its second episode also remained true to its core. Miseries never stop for the poor. The powerful exploits them and can use every whim to get what they want from them without thinking of any consequences, all thanks to the lacking system of justice. Tahawaar is totally confident and knows that he will get Meeru by hook or by crook. Baandi has clearly shown the Haari culture more prominent in the areas of Sindh where people are enslaved for generations at the name of some meagre debt. Meeru's father loves her so much and he was finally near to cleaning his previous debt but Tahawaar had other plans. The way Meeru's mother is ready to marry her off to a man who is already married and is older than her just to save her from Tahawaar was heart-breaking. This is not a fantasy as this happens in many areas of Pakistan where girls like Meeru and Bakhtu are married off in teenage to be saved from ill fates.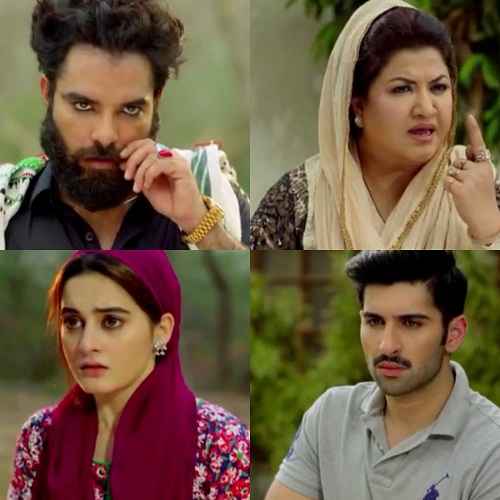 Baandi is also showing us the other side of the society. It is not just the poor who could be Baandis but the rich too. The way Rameen is being exploited by her own parents shows how the society oppresses women of all classes. The hypocrisy portrayed by Hina Diplazeer deserves a huge round of applause. She has once again shown why she is one of the finest actors Pakistan has. Muneb Butt is also doing a great job as Wali. The helplessness and anger of a man torn between his wrong parents and a victim sister are perfectly portrayed by him. He does not conform to anything going around his house but is not yet in the position to defy it. We also have a new character in the drama and he might end up with Rameen but it will be a long way to go.
Yasir Hussain needs a special mention as he has really surprised me as Tahawaar. It is indeed his best performance till date.
Did you watch Baandi? Share your thoughts in comments!