Tahwaar is doing his best to get Meeru and at the same time make the life of her parents hell. From burning their fields to humiliating Raju again and again, he has not stopped his mission. Yasir Hussain has outperformed himself in Baandi. You actually feel creeped out by Tahwaar. He has really picked up the accent and has managed to look like a really cruel Wadera. The helplessness of a poor father but at the same time, a fierceness he feels for his daughter has been beautifully portrayed by the character of Raju. How helpless these people are in front of these Waderas but how he has distanced himself from his beloved daughter just to keep her safe from Tahwaar. Tahawaar has a new game plan now and seems like it would destroy Meeru's family.
Hina Dilpazeer is another actress one can swoon over. She has portrayed the hypocrisy and obsession of Faiza in a classic way. Faiza is a woman who has come from a poor background and now she just want all of that to go away. She tortures anyone who is lesser than her financially just to take out her obsession of hating the poor. The way she switches herself in the scene from preaching the good to actually beating her maid is something she should be applauded for. She has taken to the character of Faiza beautifully and is one of the strongest pulls of this show.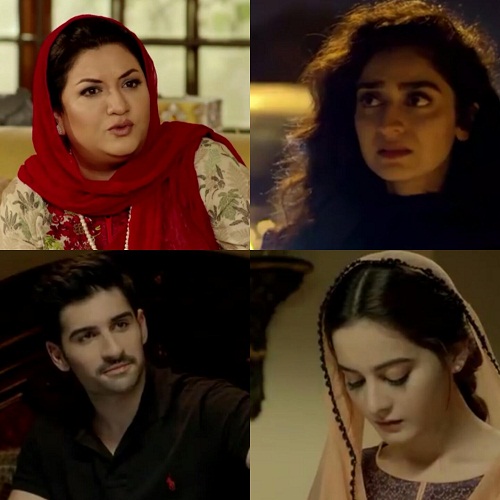 Aiman Khan has been a bit weak in the acting department in this show. She is not matching to the level of all her co-stars. Muneeb Butt till now has also been a perfect Wali. He wants to do good but is helpless because of the circumstances. He has now started falling for the Baandi aka Meeru and his mother's reaction to this will be something to look forward to.
Rameen and Farhan's track is also running in the background. Kamran Jelani is the cruel husband and he has made me hate his character Aadil with his performance.
Baandi is highlighting the problems of the poor and how they are exploited in the rural areas in a very realistic way up till now. How it goes from here will be something to watch!