Baba Jani Episode 15 Story Review – This was another well-paced episode of Baba Jani which had quite a few unexpected developments. I was not expecting the story to move forward to this direction so rapidly. The fact that the writer did not waste time showing the mourning period alone but showed how quickly Asfand had to deal with the realities of losing Sadia and adopting Nimra within days, came as a nice surprise. Asfand's character shows how much difference a committed and dedicated man can make. Things have not been easy for Asfand but he has always stepped up whenever Nimra needed his support the most. The performances and the screenplay in this episode were very convincing, the background score however was misleading in some scenes.
Asfand Under Pressure
The intense pressure Asfand had to face shortly after Sadia's death was the main focus of attention in this episode. Asfand went from being in denial and fighting the pressure to accepting it and looking for a viable solution. It was good to see him going to all those people for advice who he trusts. Khala's character is turning out to be positive, this is yet another pleasant surprise and a good addition. Nasir is back in the picture as well which balances out the negativity of Asfand's sisters. The conversations Asfand has with these characters also help the viewers understand what he is thinking about and how he reaches a certain conclusion. It is refreshing watching Afshan Qureshi in a positive role for a change since most often she is shown as the conniving and manipulative mother in dramas.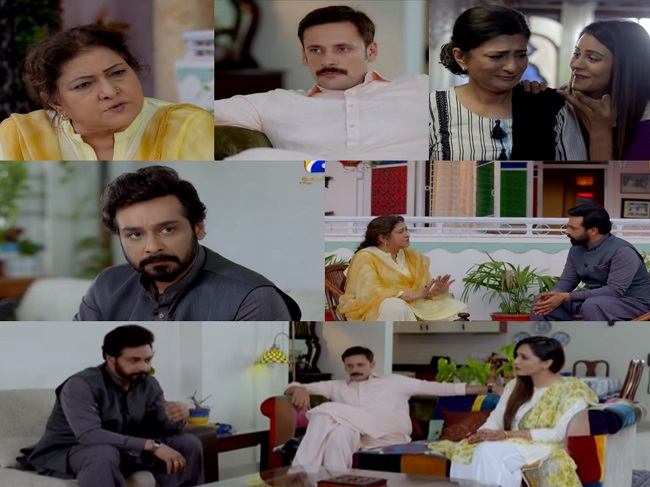 I love the clarity with which this entire situation was handled. It was impossible to even think last week that Asfand would be thinking on these lines this soon but everything was shown so convincingly that you could not help but understand why he would do so. Khala's dialogue about Asfand, "mera asfand hi hei jo hr parishani ko kaleje se laga leta hei", described this character perfectly in one line! It is true that Asfand has not been able to do justice to every relationship but he has definitely done whatever he could for Nimra, who for now is his top priority. There was a time when there were reasons to doubt Asfand's credibility but now he has showed that he will do whatever it takes to keep his commitment. Faysal Qureshi's performance was the highlight of this episode. Asfand and Nimra had a few scenes together in this episode and both these scenes were heart-warming as usual. Instead of showing Asfand express his love and concern verbally for Nimra, he was shown taking practical steps to 'protect' her.
Mehwish Has Not Forgiven Asfand
Mehwish and Asfand's scene was short but it showed how uncomfortable this chance meeting made Asfand. He wanted to talk to Mehwish but she clearly was angry. Later on, Mehwish's conversation with her mother showed that she had not forgiven Asfand and she had most certainly not forgotten what had happened. The way Mehwish compared her situation with that of Sadia and Nimra suggested that she might not be playing such a positive role in Asfand's life in the future but then this is Faiza Iftikhar's script therefore I am totally prepared to be pleasantly surprised. Faryal Mehmood and Faysal Qureshi acted brilliantly in the scene showing their reactions when they crossed paths but the background score was totally inappropriate.
Breaking Stereotypes
In our dramas, the men are either the victims or the aggressors, there are hardly any male protagonists who are shown as the saviors. Asfand breaks the stereotypical male characters we see in our dramas all the time. The writer has shown Asfand as an intelligent man who is completely capable of making mistakes but would do anything to protect the people he loves. He does so with dignity and without asking for the viewers' sympathies which makes his character even more likable. We definitely need to see more such characters in our dramas. Asfand proves that men are intelligent and completely capable of making sane decisions!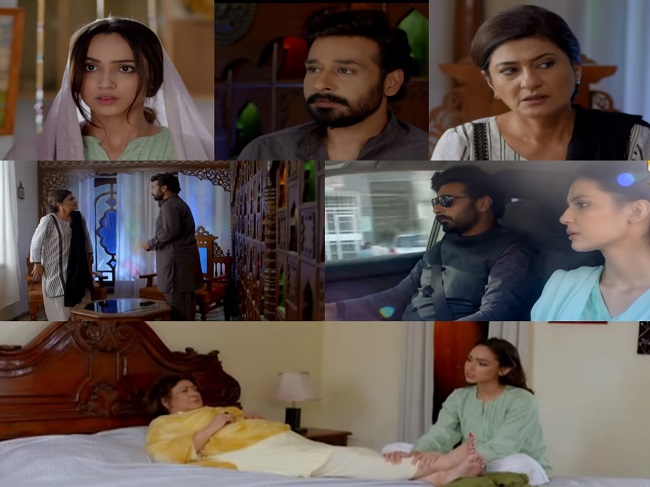 The Proposal & The Preview
The proposal at the end of this episode was another unexpected development. Najiba's initial reaction and the preview of the next episode suggested that she is greedy but not greedy enough to accept Nimrah as her daughter-in-law. Things will get more difficult for Nimrah when Naila and Saqib move in with Asfand once again. Will she suffer in silence or this time she will turn to Asfand for help this time?
How many of you watched this episode? Please share your thoughts about it