Baba Jani Episode 7 Story Review – Tonight's episode of Baba Jani focused primarily on how Naila's presence affected Nimra in particular. It also showed how much Asfand had learned from his previous experience and he made some wise decisions. Nimra and Sadia got more screen time tonight, Asfand's character as usual proved to be the most refreshing element of the drama but some of the developments seemed rushed.
Najiba and Naila Team Up Again
The way Naila walked out of her house and was not willing to show any kind of flexibility showed that she was not the "victim" in this relationship. So far whatever we saw suggested that Saqib was just as mean as Naila but tonight he was definitely willing to do more than her to keep this marriage from breaking. Once Naila was at her parents' house, Najiba made sure she also made an appearance every time something important was being discussed. Najiba and Naila's sole purpose in life right now is to bully Sadia and Nimra in whatever way they can. The situations and their attitudes have been the same ever since Asfand got married. They also tried their best tonight to brainwash Asfand yet again! It was funny how Naila kept on saying "ek koney mei pari rahu gi" yet she was all over the place. Sundas Tariq's acting was exceptional tonight especially in the scenes covering her unreasonable attitude towards Sadia and Nimra. These scenes however were somewhat abrupt and rushed, everything happened a little too quickly. By the end of this episode it seemed like Saqib might eventually move into this house instead of taking his wife with him which would create even more problems for Nimra in particular.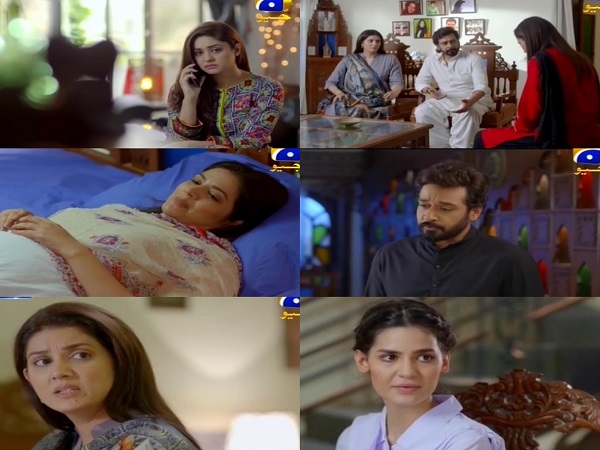 Asfand Refuses To Give In To The Pressure
Asfand's reaction to everything that happened tonight especially when it came to Nimra and Sadia went to show that he was a different person now. He could not bear to think that his sisters might feel alone in any way but he was also not going to be unfair to Sadia or Nimra to please his sisters. Asfand's reaction when Naila told him that Nimra still had her father's picture and that too with Sadia was extremely pleasant. Sadia's response when Asfand told her how he felt about this entire situation was also touching. Asfand and Sadia's relationship is heartwarming. Tonight, Sadia was shown being more expressive and Asfand too enjoyed the appreciation and love which she had to give. Faysal Qureshi and Savera Nadeem are both brilliant actors and they always look amazing together. Their on-screen chemistry makes their scenes even more realistic and likable.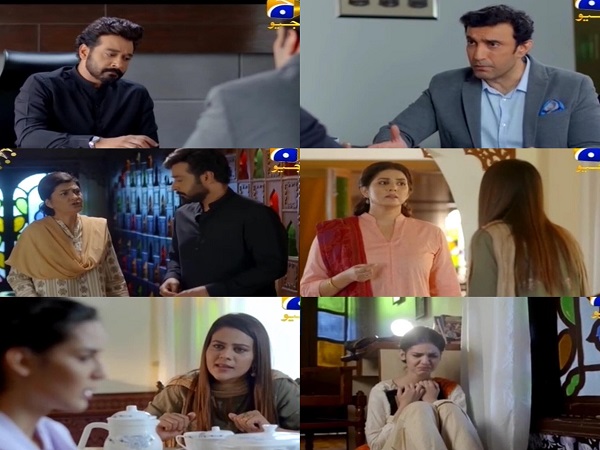 Nimra's Reaction Was Relatable
Nimra's reaction to everything that was happening was quite different from that of her mother's. While Sadia is a mature, practical and wise woman who knows that compromising and understanding such situations is better than complicating things, Nimra looked at things differently. She did not say quiet when Naila taunted her on the breakfast table and she even shared her reservations about Naila with her mother. Nimra is also sensitive therefore she feels these things more. Even though she has started appreciating everything Asfand is doing for her but she does not think that she needs to put up with Naila and Najeeba's rude behavior. Nimra's reaction to everything was relatable and you couldn't help feeling for her. Madiha Imam is an exceptional actress who always gives her best to every role she plays and never goes overboard. Her performance has been remarkable throughout.
Overall Impression
Nasir was once again missing from this episode and from Asfand's life! Asfand's sisters continue to "blackmail" him and even though he is wise enough to know better, he tends to fall for this emotional blackmail because he vowed to protect his sisters like his father would have. The timeline tonight was confusing and some of the situations were too rushed. Other than that, this episode was definitely better than last week's episode because it focused more Asfand's relationship with Sadia and Nimra.