Former Prime Minister Shaheed Benazir Bhutto and former President Asif Ali Zardari's daughter Bakhtawar Bhutto Zardari revealed the secret behind the ring worn by her fiance.
Bakhtawar Bhutto also shared a photo of her engagement on Instagram which was highly liked by the fans.
In the caption of the picture , she revealed the secret behind the design of the ring worn by her fiance Mehmood Chaudhary.
Later, Bakhtawar also shared brief highlights of her engagement ceremony in which she was seen holding her father's hand.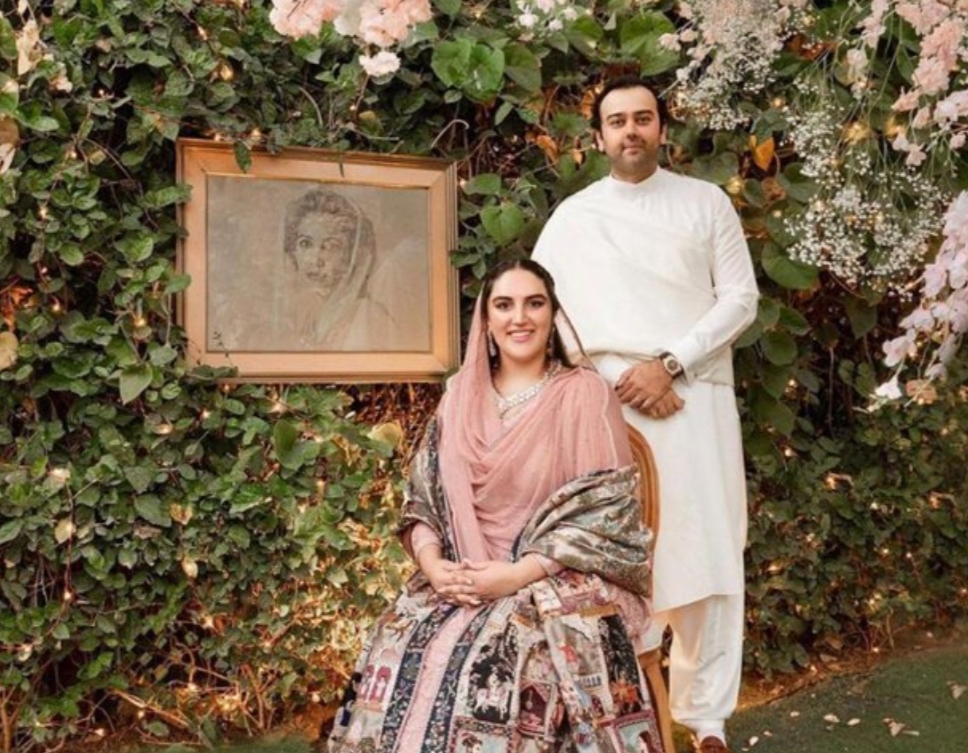 She also revealed the interesting fact behind this engagement ring in the caption of the photo.
Bakhtawar said, "My mother made a copy of her father's (Zulfiqar Bhutto) wedding ring and put it in my father Asif Ali Zardari's hand and now I have made a copy of my father's (Asif Zardari) ring and have put it in my fiance's hand "
Mahmood Chaudhry and Bakhwar Bhutto Zardari's couple has become talk of the town. Also , Bakhtawar Bhutto Zardari is keeping her fans updated about her engagement. She has also asked the fans to pray for her.