Bakhtawar continues to move forward at a steady pace. The screenplay and dialogues in these 3 episodes were just as meaningful as before. The writer has for the most part kept Bakhtawar's story as realistic as possible. The main protagonist's life did not instantly change and all her problems did not disappear after the change of identity. This new identity brought with it new problems which have so far been covered convincingly. These episodes focused more on Malik Dilawar and Bakhtawar's relationship than anything else. Bakhtawar seems to be falling for Dilawar which I feel is an interesting addition because he is the kind of person anyone would find attractive. Bakhtawar is a young girl who did not get a lot of love and appreciation in life so it is natural for her to fall for someone who is giving her just that.
I still find myself comparing this drama with Parizaad because both the stories have a few things in common. The big difference between the two dramas has to be the overall production values. Apart from this, the performances in Parizaad blew me away every single time. While most of the actors are performing exceptionally well in Bakhtawar, the main lead Zaviyar Nauman does not bring anything extraordinary to the table. There are some scenes in which he does well but most of the time he does the bare minimum. Like most newcomers, it will take Zaviyar some time to polish his acting skills. Any other actor his age with polished acting skills would have made this character stand out because it has been penned down beautifully. Dilawar's character is likable in more ways than one but the charm this character clearly holds was lost in translation. Yumna Zaidi owns her character and the experienced actors in the drama never fail to impress.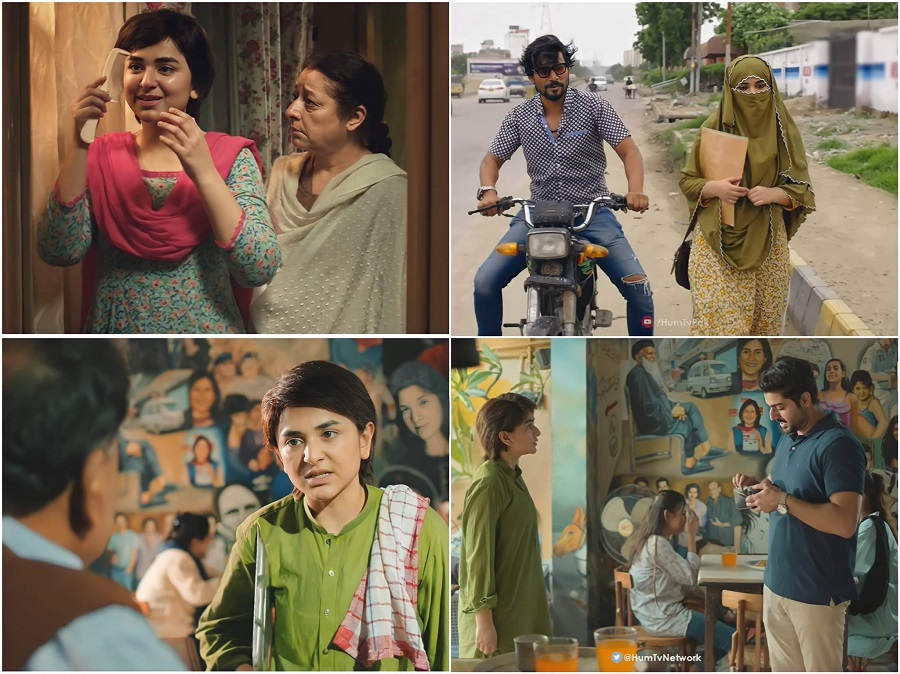 Bakhtawar's New Journey
Bakhtawar got a job offer from Malik Dilawar right after she decided to leave the job at the dhaba. Dilawar's character is pretty straightforward; he is kind and polite but also assertive in his own way. His interactions with Bakhtawar would have been far more impactful if a more experienced actor was playing the role. Malik Sherzaman, Dilawar's father, is the complete opposite of his son. His character is somewhat clichéd but Qaiser Khan Nizamani makes his scenes worth watching. This basically goes to show how much of a difference an actor can make. When Behroze was introduced a business tycoon in Parizaad, his status was clearly visible from his material possessions; the grand house, guards, and everything else did not leave much to the imagination. However, in this particular case, both rich families do not have that aura. Obviously, the production house did not invest a lot into bringing their status to life on screen.
Bakhtawar continued to move forward with the same determination as before but tonight when Dilawar was about to announce his engagement, she found it difficult to control her feelings. She is gradually falling in love with this man even though she knows that he is inaccessible and not to forget the fact that he is not even aware of her actual identity. I am glad the writer has added those dialogues in which different people make fun of Bakhtawar because of her antics when she is presenting herself as a man – it makes the whole scenario more believable. Also, the light-hearted scenes such as the one in tonight's episode when the landlord comes with the rishta, break the monotony. Bakhtawar's relationship with her mother is always the highlight of every single episode. Huma Nawab has managed to strike the perfect balance here therefore Bakhtawar's mother always comes across as gentle and loving and not unwise. Even though there are times when you want this mother to put her foot down and make a few decisions on her own, you understand why she does not do so.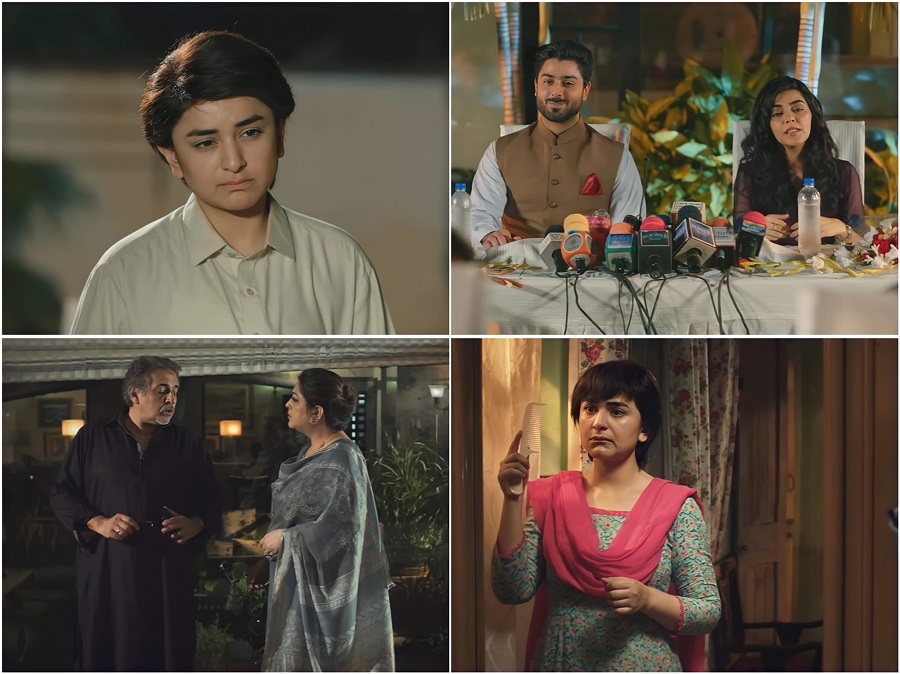 Bakhtawar's weak and vulnerable moments were translated on screen faultlessly by Yumna Zaidi in these episodes. Even though she puts up a brave face, this is not easy for her. Showing Bakhtawar's inner struggles makes her character human and relatable. Tonight, when she stood in front of the mirror and thought of everything she was missing out on because of this false identity, I am certain everyone could relate to her feelings. Most of the time she hides her feelings from her mother but the mother always understands how her daughter is actually feeling.
Final Remarks
Bakhtawar is an interesting drama with a unique storyline. The fast pace with which the story is moving forward adds to its entertainment value. Yumna Zaidi and Huma Nawab are the stars of the show. The actor playing Sheeda's character is also performing his part really well. The preview of the next episode was intriguing. I hope nothing happens to Bakhtawar's mother. I am waiting to watch how the story is taken forward in the upcoming episodes.
Did you watch these episodes of Bakhtawar? Share your thoughts about it.