Bela Pur Ki Dayan Episode 1 Review – Perfect Opening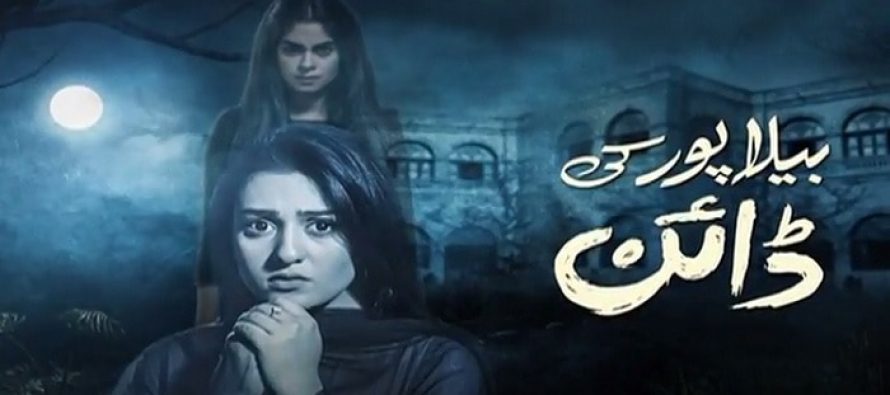 Writer: Enam Hassan
Director: Saife Hassan
Produced By: MD Productions
I am going to be honest, the title of this drama didn't appeal to me at all but the promos definitely caught my attention and piqued my curiosity. Any drama which promises to offer something other than the usual topics that are the subject matter of most of our dramas deserves a shot but not every such drama delivers because being different alone is not good enough. The first episode of Bela Pur Ki Dayan couldn't have been more on point especially because it was executed brilliantly. We have seen some horror and suspense dramas in recent past which failed to deliver because the execution was sloppy, to say the least, therefore I am convinced that when it comes to such dramas especially the director can make or break the script. Translating such scenes on screen isn't an easy feat especially because it hasn't been done a lot in Pakistan but this first episode of Bela Pur Ki Dayan gave hope that this time around the viewers will get to watch a show which does not rely on scenes and scenarios inspired from Hollywood movies of the same genre.
The opening scene of a first episode in particular says a great deal about what the approach of the writer and director is going to be like. The first scene of tonight's episode was intelligently written because it did not give away too much or too little information about the main protagonist or the background of the house but just the right amount of information to keep you wondering. This scene was also shot perfectly, the camerawork, acting and the background score couldn't have been better. The scene was also wrapped up quickly which was another positive.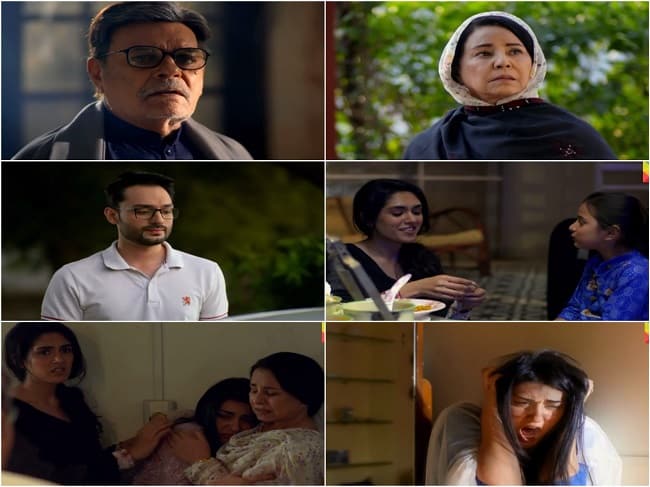 The story started with Aziz Sahib's (Shakeel Yusuf) family moving into an old ancestral home only because that is what he wanted. His wife showed her reluctance immediately after he told her that they were moving in to that house and even before stepping in the house she did not feel comfortable. Tasha (Sarah Khan) is the main protagonist since the demon living in that house seems to be more interested in her than anyone else. She was also the one who experienced the most terrifying encounters with the demon first hand. Although Rameez (Osama Tahir) also got a warning when he replaced the picture hanging on the wall but that warning was more subtle than the encounter Tasha had. Wajdan's illness however suggests that whoever is in that house will do whatever it takes to let everyone know that they are not the ones in control! The fact that this isn't just some random house but the house Aziz grew up in makes the story more interesting.
The director Saife Hassan used short, to the point spooky scenes throughout to build excitement and the director of photography did his job really well too. All the actors involved gave realistic performances which always helps connecting to different situations. Bela Pur Ki Dayan's first episode will definitely make you monitor your surroundings more than once if you watch it alone! The overall setting of the play seems perfect, the location couldn't have been better and the strong attention to detail was obvious from every scene!
If you haven't watched this first episode, do tune into it since it will surely give you something to look forward to every week.
Rating
Reviewer
Date
Drama
Bela Pur Ki Dayan Episode 1
Overall Score
10
Fatima Awan
Fatima Awan has been a part of reviewit right from its inception. She feels very passionately about Pakistani dramas and loves discussing them to detail. If it wasn't for the play Durr-e-Shahwar she wouldn't have started writing!
---