Tonight's episode of Bela Pur Ki Dayan focused more on Aziz and his encounters with Neelo unlike before when the other characters in the story were being given more attention. Everything which the viewers saw tonight, once again suggested that either there was a huge misunderstanding between Aziz and Neelo or Aziz really had done something terrible in the past. Neelo kept on calling Aziz a murderer but right now even with his shady personality, Aziz doesn't appear to be someone who would kill a relative in cold blood. It is interesting how the story has taken off at this point when most of the writers start loosing their grip on the story. Inam Hasan's script so far relies on real horror and has tons of mystery. The writer is in no rush to reveal the real story behind everything which is happening in the present day which makes this drama even more enticing. This drama does not rely on cheap tactics to attract the viewers but has substance which is the reason why it is more appealing today than it was few weeks back. Saife Hasan's direction never falters which is definitely a big reason why this drama is different as well as more impressive than all the horror dramas which have been made by Pakistani drama makers so far. Great production values are an added bonus without which the overall feel of the play wouldn't have been the same!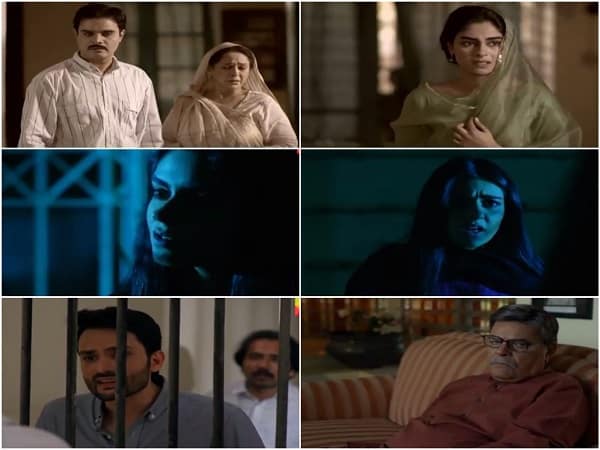 Rameez and Gainda are finally out of jail but clearly they have a solid reason to be more confused than before. They went out looking for answers but now they have more questions in their minds, the answers of which are not going to be easy to find since everyone has their own version of the past. I have to say that I am missing the other ghost in the story – Aziz's mother – since she always did whatever she could to protect her son's family. Ever since she is out of the picture Neelo has done a great deal of damage. Neelo is unstoppable at the moment and she has set up her trap intelligently. Neelo's encounter with Aziz were terrifying, the background score and the perfect lighting yet again contributed to the overall impact these scenes had. Amar Khan's chilling performance has been the highlight of this drama right from the time the dayan came into the picture. Neelo's character in the present-day obviously is completely different from what she used to be in the past, yet Amar Khan is exceptionally likable in one and extremely frightening in the other!
With the exception of the last scene from the back story, the rest of the episode was picture perfect. The last scene made me wonder whose "version" of the past this was! This recent development in the story however was surprising since I was expecting Neelo's father to be the samaj ki dewar! He seemed quite happy that Neelo had found the perfect partner therefore I am waiting to see who changed Neelo's happy ending into an unforgettable tragedy.
This episode of Bela Pur Ki Dayan was entertaining, technically impressive, and frightening. You know a drama has your undivided attention and is a winner when you are equally interested in all the characters and their stories.
How many of you watched tonight's episode? Don't forget to share your thoughts about it.