So yeah another episode down and a lot went down in it. Starting with Momina finding out the dreaded secret she will be having a baby brother soon woahhhh panic attack. Momina is rattled to find out that her parents are having a baby that too a son and that her father had been wanting a son all this time not only does she feel betrayed as a child but also as a daughter. She feels like she has failed her parents somehow which is why they need a son and that is how Abeer feels as well later in the episode when she finds out and confronts her parents.
They both say some pretty mean things to their parents in general and mother in particular which I do not understand. It is shocking but sit down with your parents talk it out think about the next move and how you'll deal with it like ADULTS for Pete's sake. In other news Zawar (Areej's husband) is the ghar damad now and we can clearly see that Arham and Zawar aren't exactly bromance material. Also the dude who plays Zawar can be pretty bad at acting at times.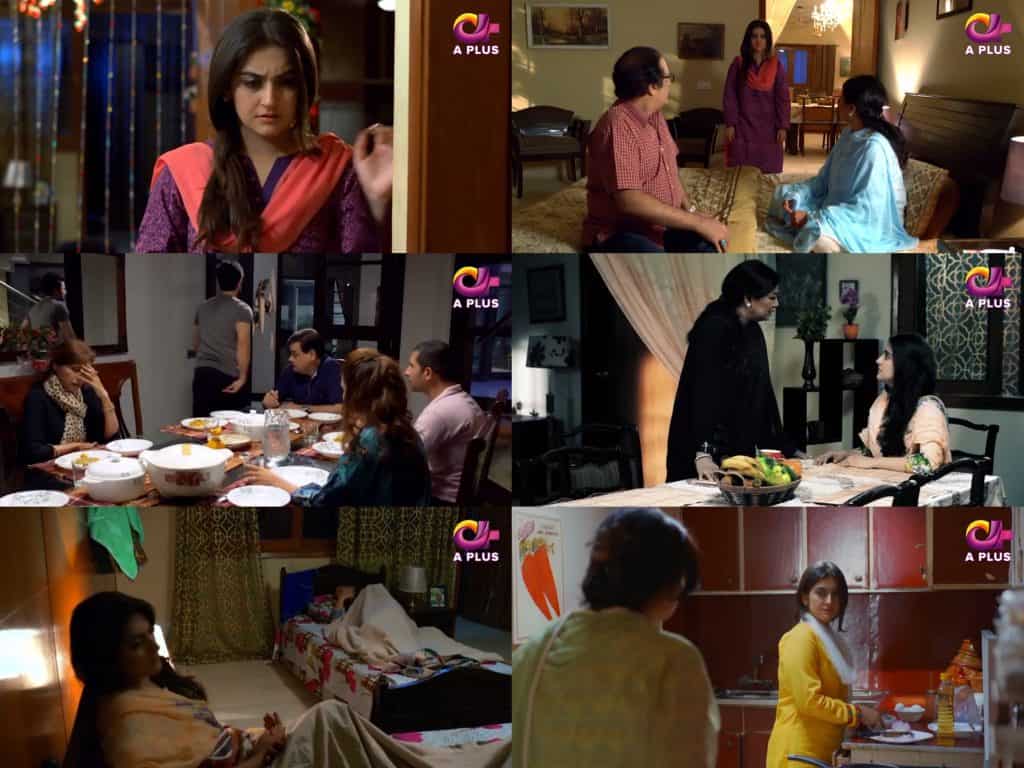 Since now Zawar is living at their place he asks Areej what's this Momina story all about which is when we find out that Abrar had lost his family in an earthquake and Afaan's family had taken him in. Amtul and Afaan are shown having a conversation about surprise surprise Arham and Momina yet AGAIN. For once Afaan confronts Amtul about how her standards of judging people are superficial and lame and she needs to see people beyond their social status. He also makes it super clear that Arham wants to marry Momina and he will completely support their decision.
Meanwhile when Amtul talks to Arham about it he tells her he will be moving to Canada after his exams because he doesn't want to live here. Amtul is a mother after all so when she finally realizes that the only way Arham will stop brooding is if she agrees to this marriage upon hearing this Arham is euphoric but she says that Momina will have to live by her standards not by Arham's which is super insulting Momina isn't anyone's slave she is as human as these weirdos are but long live Saas-Bahu culture.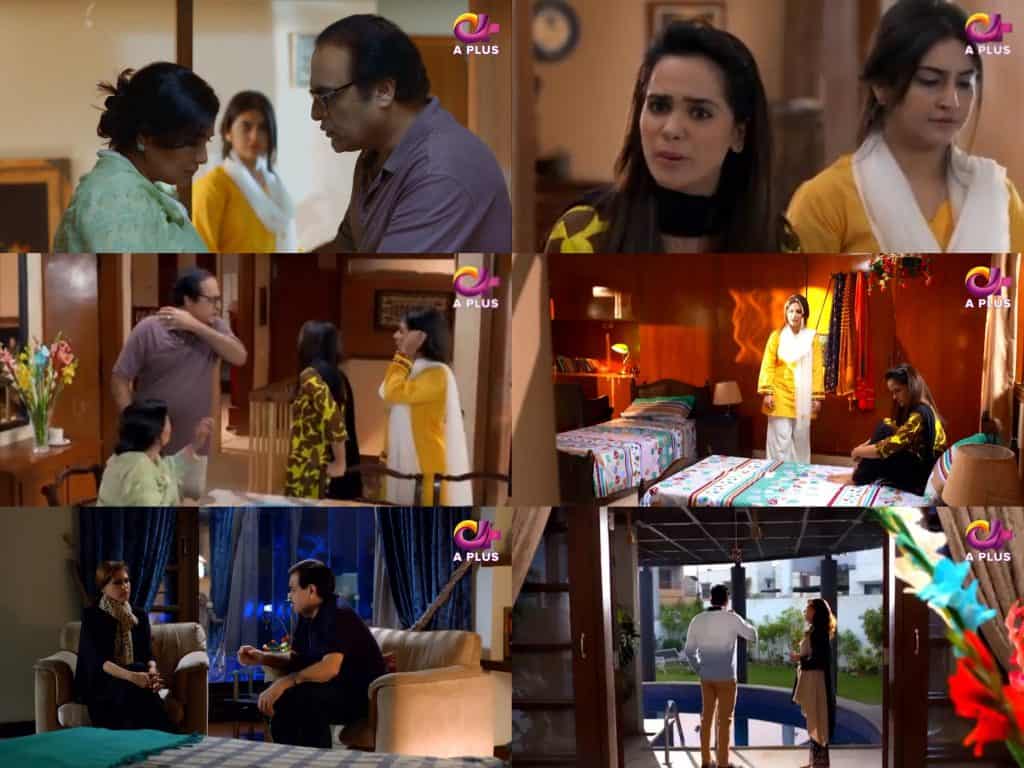 Anyway Amtul and Arham are at Abrar's place again with the let bygones be bygones attitude and are adamant ke "Date set kiye bina nahi jayen ge". Meanwhile Arham makes Momina believe that he has given up and is marrying the woman his mother wants him to. As they both reach home Momina sees Amtul Aunty the dearest and realizes what had just happened, she just like Arham is over the moon but she just won't show.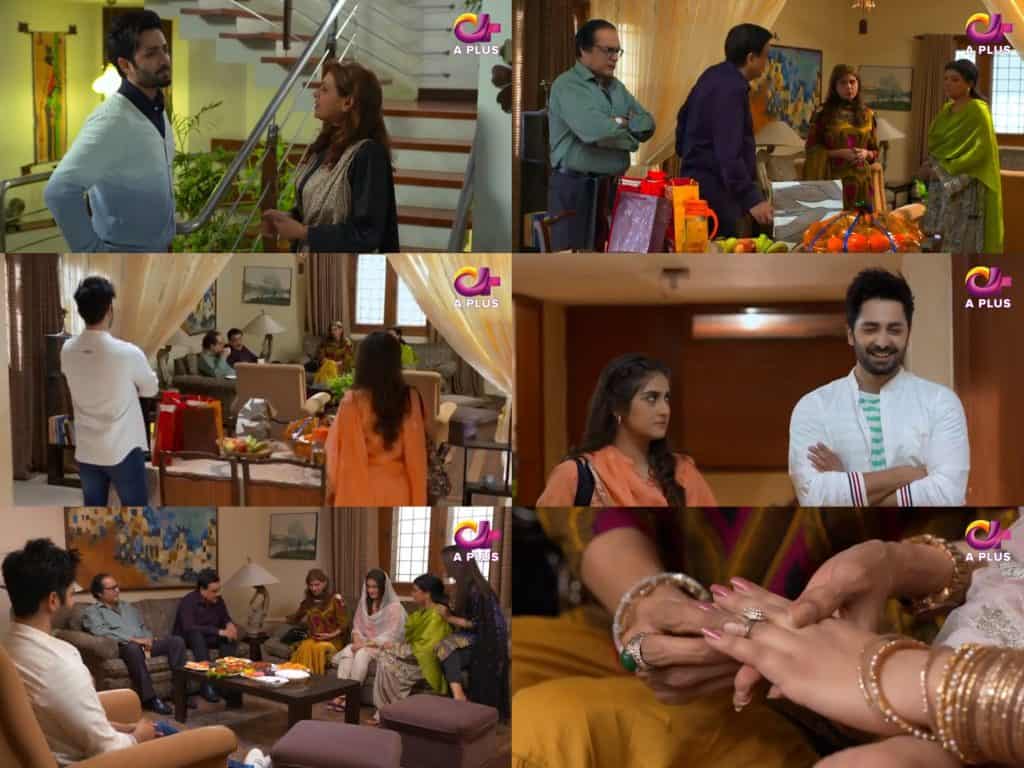 So mangni time my dudes. They are finally engaged. After everyone's gone Abeer suggests that Momina should tell Arham about the pregnancy because he is family now. Arham did the impossible but he notices that Momina still isn't pleased. He takes Momina and Abeer out for a treat and asks her what else is there that's keeping her from being happy and in the final scene we see Momina saying "Arham… Arham Ami pregnant hain."
End scene.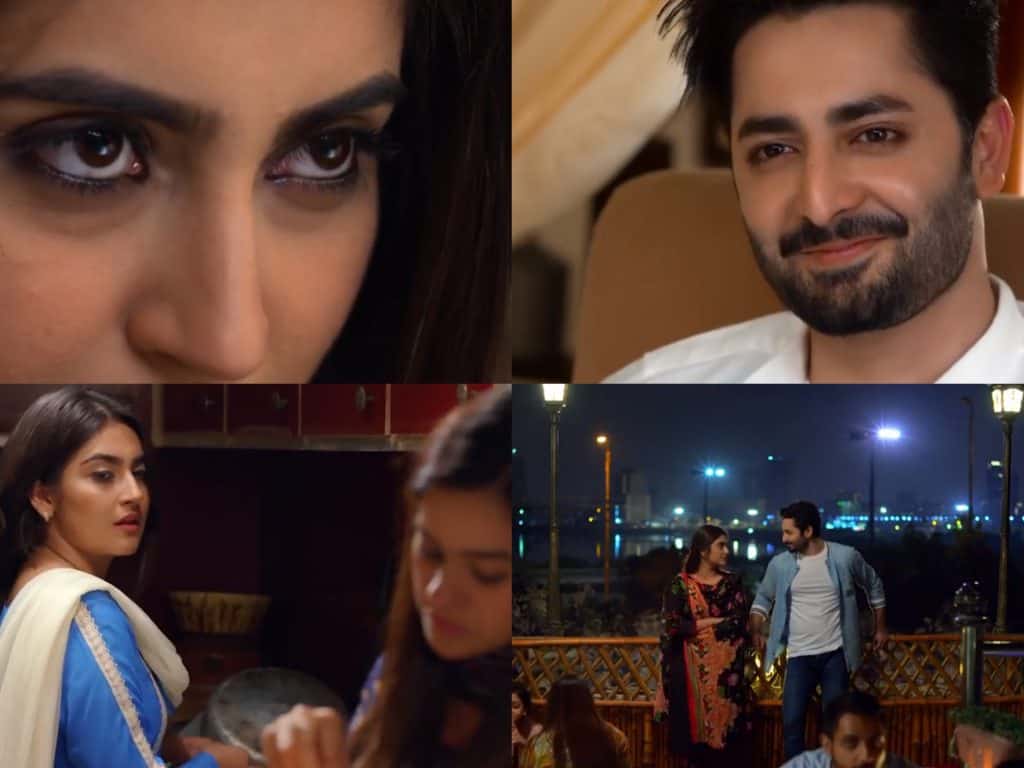 This obviously rattles Arham too. What happens next remains a mystery till next week. So far 10/10 for maintaining pace, good editing there's no dragging. Script can be really good at times and really bad as well never inbetween. The direction is good and as usual their romance makes me cringe even tho Momina isn't even that romantic.
Do share how good you thought this episode was. Till next week adios amigos.