Tonight's episode focused on the past as well as the present. So far, everything that has been revealed about the back story shows that Aziz let his jealousy and greediness get the best of him. There is absolutely nothing good about his character in the past whereas it looks like the rest of the family was more than willing to accommodate each other. Aziz's mother genuinely loved Neelo and every scene so far in which these two have shared screen suggests that Neelo felt the same way about her. Even Rehmat who appeared to be the aggressive one, doesn't argue with his father when he decides to do a certain thing the way he wants. Even tonight, he did not argue with his father a lot and was willing to go along with whatever he had planned although that meant giving the house to Neelo and giving Aziz a portion of the land he had been looking after.
The director has done a brilliant job since he made sure that the actors who are playing all these characters in the back story have more or less the same feel as the characters in present day. Aziz was just as quite, mysterious and stubborn so many years back as he is now. When he wanted to move into this old house, no one in his family was happy with his decision yet he quietly did whatever he wanted to. Even now, we hardly see him sharing anything with his wife and children, perhaps because he isn't very proud of what he did in the past. At the same time, he doesn't feel guilty enough and was seen arguing with the dayan about why this house belonged to him. Umar Naru is superb as the young Rehmat and his overall demeanor is quite similar to that of Irfan Khoosat. Rehmat is weird in his own way but he is harmless! Well, so far these are the impressions which all these characters have given, the future might have a surprise in store!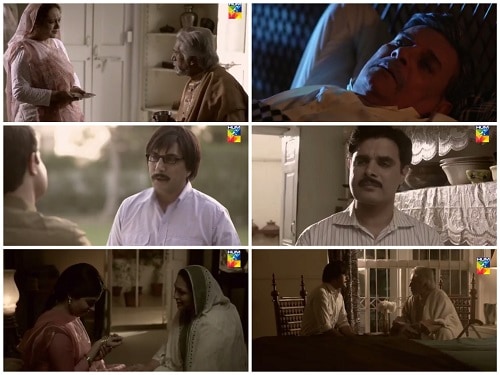 Tonight, the viewers also found out why the dayan was after Wajdan. It was however really strange to see Rameez completely overlooking whatever she said about how she wanted to take revenge. Those lines about the dayan wanting to eat the kid were scary and very well written! Gainda pointed out that the dayan was only trying to scare them and wasn't actually going to harm anyone which sounded like a comforting thought! All the scenes which showed how Neelo was trying to run things in that house were terrifying. These scenes suggest that Neelo isn't as "merciful" as Gainda was predicting she is. Also, she threatened Aziz of dire consequences therefore it seems like she isn't going to very "lenient" with this family. Even though Rameez is trying to figure this mystery out, somehow he doesn't understand the gravity of the situation.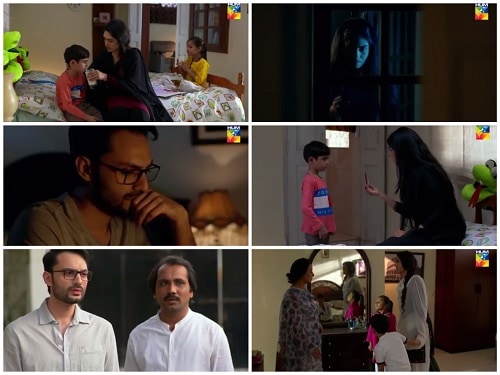 The suspense so far is nerve-racking as well as intriguing. The fact that it is impossible to predict what actually happened in the past and what is going to happen in the upcoming episodes, keeps you wondering and looking forward to more. It won't be an overstatement to say that Bela Pur Ki Dayan is the only horror drama on Pakistani television till now which has a solid plot and the cinematography is amazing; best one we have seen on our TV screens. The only annoying aspect of watching all these wonderful plays on HUM is that they are uploaded online terribly late! If you don't watch these dramas when they go on air, you might be waiting for them forever! I missed this episode when it went on air and ended up waiting for it for hours.
Amar Khan (The Dayan!) was the star of the show tonight. She nailed every single scene even though some of the scenes weren't easy to translate on screen. Bela Pur Ki Dayan is a complete package for all those viewers out there who love mystery and horror. If you haven't tuned into this play yet, you are missing out on an exciting drama which will keep you hooked.
How many of you watched tonight's episode? Don't forget to share your thoughts about it.