Writer: Sameena Ijaaz
Directed By: Syed Atif Hussain
Produced By: Big Bang Entertainment
Channel & Timings: ARY Digital – Wednesday 8pm
Beqasoor is primarily the story of Waseem's household. Waseem's second wife Sadaf (Samina Peerzada) plays an important role in the story but not one that is free of clichés. Waseem married Sadaf after her husband Shehryar (Sajjid Hassan) divorced her unexpectedly because she gave birth to a girl. Sadaf does her best to run Waseem's house the way he wants and raises his daughter Sehr (Aiman Khan) in the best way possible. Waseem gives Sadaf the status of a wife and looks after her and her daughter but he never gives them the respect they deserve. He is a completely different person with his own daughter and even his sister (Javeria Abbasi). Sadaf and her daughter Hira (Saboor Ali) however are thankful and love Waseem genuinely too. In a strange twist of fate Sadaf's past comes to haunt her when her step-daughter Sehr marries her ex-husband. Sehr doesn't know who he is and marries him only for his money!
Waseem's character is a lot like many other characters which Waseem Abbas has played before too. Waseem's double standards remind you of the role he played in the drama Zindagi Gulzar Hai. His overall attitude towards his second wife and step daughter reminds you of the character he played in drama serial Main Bushra. There is absolutely nothing new about his character or acting which is sad because he is a very talented actor who can play any role given to him with perfection. Somehow directors have confided him to these roles in which he is shown as a failure as a husband and a father. He played a similar role in Mera Naam Yousuf Hai too.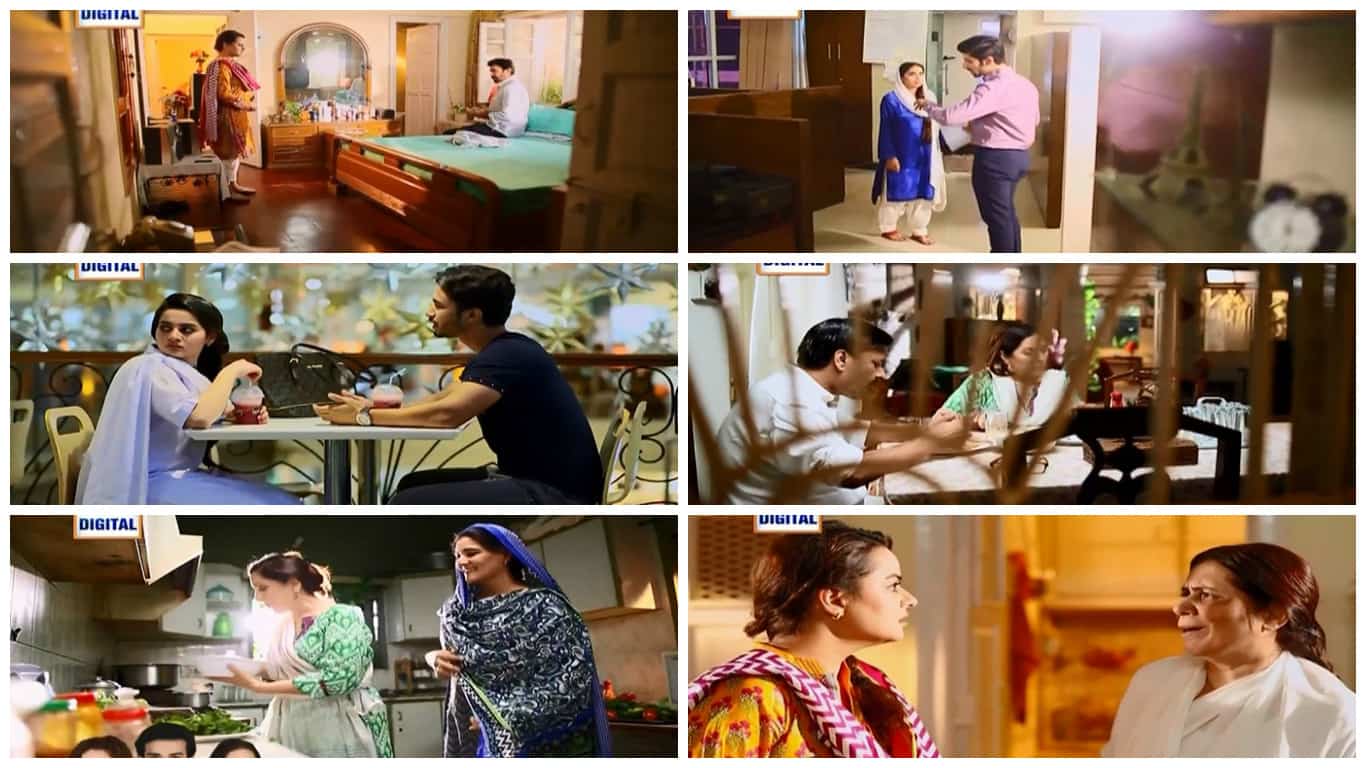 Sadaf's character is that of a wise woman who is a victim of unfortunate circumstances. This character too is a lot like the character Samina Peerzada played in the drama serial Zindagi Gulzar Hai. Sadaf isn't just another one of those bechari women we see on screen but just like Rafia of Zindagi Gulzar Hai she is highly sensible and quite capable of being brave but she does not allow her strength to show. She wants to hold on to this man and this marriage and is very scared of losing him. She feels guilty for not raising Sehr well although it is not her fault that Sehr turned out to be the way she is. I cannot complain about Samina Peerzada's acting because that would be unfair but I must say that after watching her play the role of a very strong woman in Rehaii, it seems like she is being wasted playing these roles which any other actress could have played. There is however no denying the fact that the grace with which Samina Peerzada translates all her characters on screen is unparallel.
Hira is a nice girl – sometimes she appears to be too good to be true. She is the perfect child in every way and is a complete opposite of her step-sister. Saboor Ali wears too much make-up in all these episodes which does not go well with some situations or even with her character. Her acting is quite average and somehow she comes across as a 'meesni' instead of someone nice who you would like!! The character of course is meant to show the contrast between the two sisters and Hira is definitely the ideal daughter but there is nothing about her character or acting that makes her stand out in the crowd.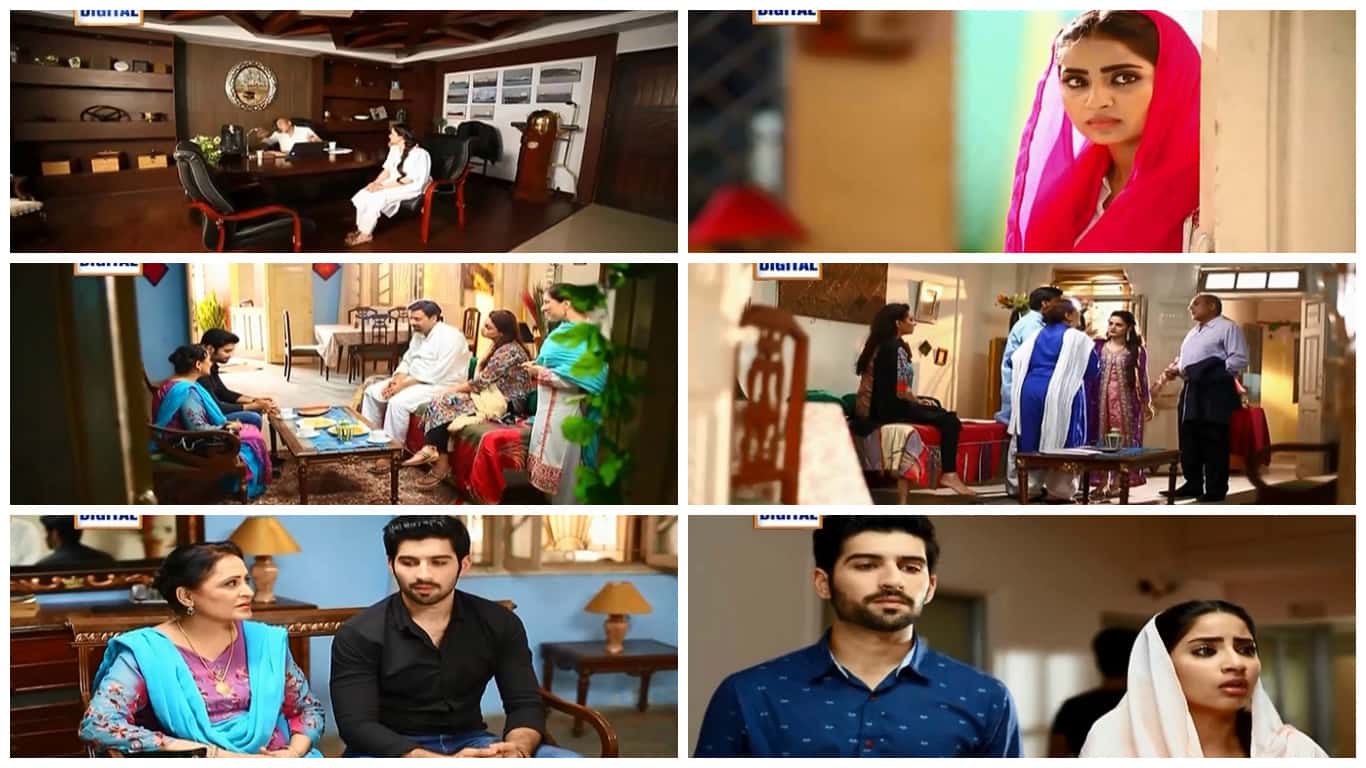 Muneeb Butt plays the role of Babar who likes Hira and wants to marry her. He is a very nice person just like Hira but just like her there is nothing about his character or acting that truly impresses you.
Sehr is materialistic and selfish but it is truly refreshing watching Aiman Khan play this role. I must say that every episode of this play has belonged to Sehr and Aiman Khan right from the get-go. Even though Aiman's character has no positive traits but the actress still manages to have a screen presence which makes you want to watch this drama for her alone. Also, you do see Sehr as a young girl who really does not know any better especially because she cannot see beyond materialistic things. Her marriage with Sheheryar was purely based on her love for money. Right now Sheheryar's house and car and pampering are making everything work but gradually Sehr will realize what has done was very wrong.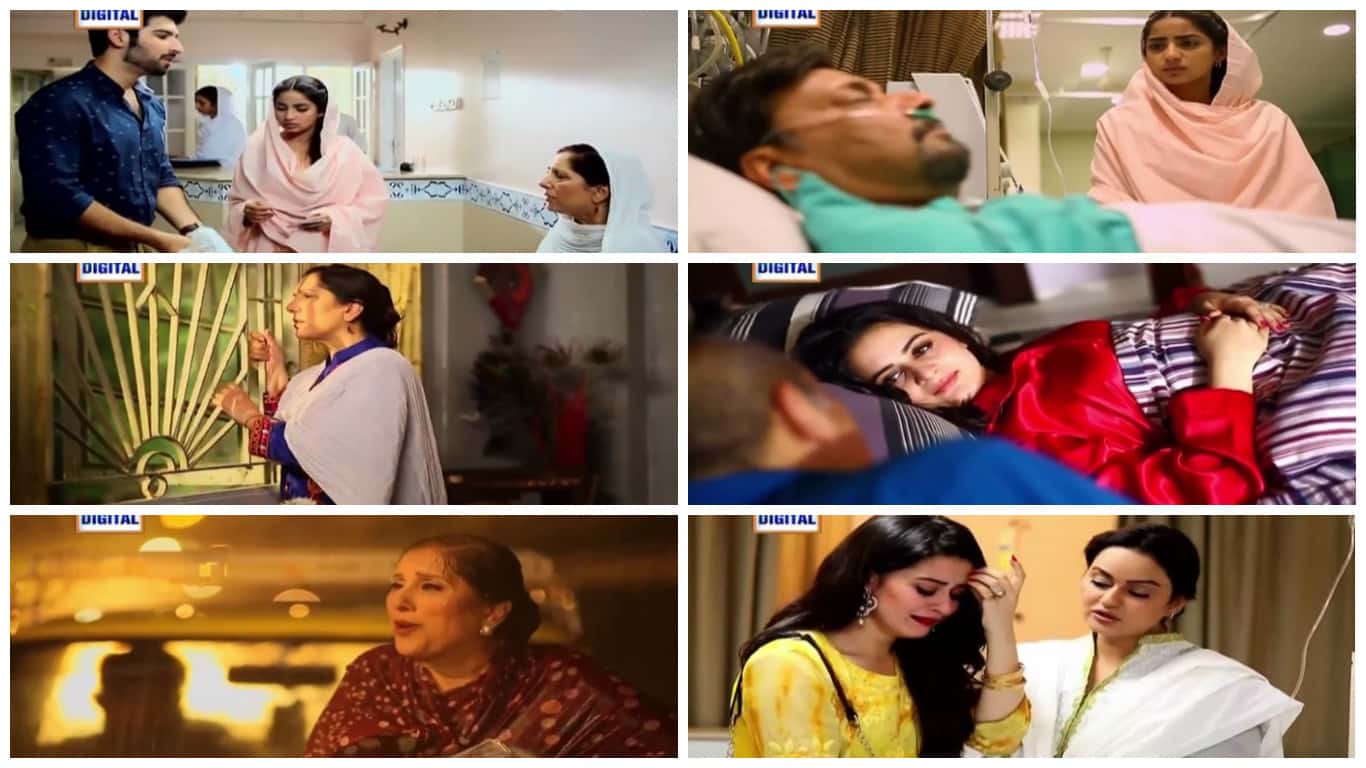 Sheheryar's character has been played brilliantly by Sajjid Hassan. He is just as selfish as Sehr but the difference between them is that Sheheryar is old enough to know better! He divorced his wife in the middle of the road because she gave birth to a girl and had no problem getting married to a girl who was old enough to be his daughter. Even now he flirts with other girls and he does not feel like he is 'committed' to Sehr in any way.
Javeria Abbasi's character is clichéd to the core – she is a drama queen and someone who is very reckless with her life but I must say that I find her character and acting both very amusing. We have always seen Javeria Abbasi play more refined roles therefore it is good to see her in a different avatar even if the character isn't unique in any way!
Beqasoor is crowded with characters that are black and white. People who are nice can do no wrong and others seem to be completely self-absorbed and incapable of loving someone. Although the story of the play revolves primarily around Sadaf's character but it is Sehr's track and the way Aiman Khan has portrayed her character on screen which keeps your interest alive in the drama. Saboor Ali's acting and character both are unimpressive to say the least. The negative characters in the play keep your interest alive and the other characters remain predictable and boring throughout these 5 episodes. The director has kept the scenes short and to the point. I especially liked the use of sunlight in many scenes. This drama of course comes with a big warning because it has been produced by Big Bang Entertainment!
How many of you have been watching Beqasoor? Do share your thoughts about the drama.
Fatima Awan