After a long time I enjoyed watching this drama and Hira's character for once is doing something she needs to do. The change in Shehryar's attitude towards Hira and her mother turned everything around for Hira. The way the change in his attitude has been shown is very convincing. Although he has been a very selfish person all his life but everything that happened recently made him realize what he had done. He had put his daughter in particular in a situation where she had no choice but to take her own life. There are many flaws in Shehryar's personality but he is not the kind of person who will be able to bear the burden of being responsible for his daughter's death. I am still skeptical about his intentions regarding Sadaf but I hope I am wrong. We have seen Sadaf suffering in some way or the other right from the first episode therefore it is about time that her troubles come to an end. I cannot praise Sajjid Hassan enough for making me relate to his character and for his flawless performance. Samina Peerzada as usual was very convincing in tonight's episode as a helpless mother who would do anything to make one phone call to her daughter. The attitude of policemen was covered very realistically too. Some of the camera shots however were confusing to say the least!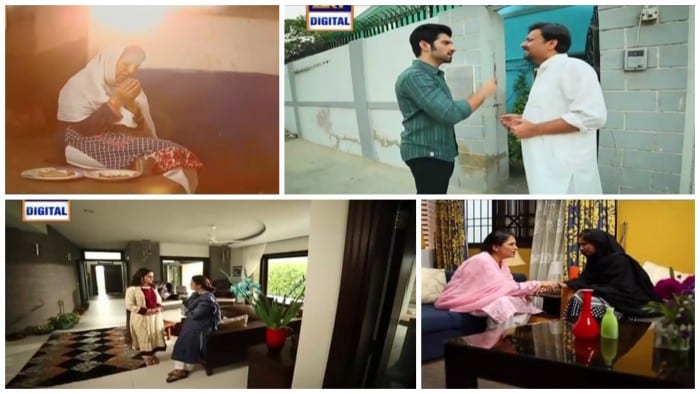 For the first time Hira did not listen to someone who was not her well-wisher but decided to make her decisions herself. She wants to believe that Shehryar wants to help her. The credit for that of course goes to Shehryar because had he not seen her, she would have ended up with Amin! Hira's decision to go to Babar's house was yet another smart move. Babar's mother's reaction did not come as a surprise at all. Most mothers would react in such a manner after listening to the kind of problems Hira had. Babar is her only son and she cannot see him spending the next few years of his life rescuing Hira. It was a selfish decision but definitely one which I am sure many mothers out there could relate to. Hira is the kind of person who will do anything to please someone she loves therefore it wasn't surprising when she quietly walked out of Babar's house and did not get in touch with him again.
The way Sehr reacted to Hira's presence in her house was completely in line with her character. She knows now that she does not have the option of going back to her father's house therefore she is even more desperate. I am waiting to find out if the viewers will see any change in Sehr and Phupo's personalities as well because these two women are in dire need of a reality check too! Waseem is also a very stubborn man right from the first episode. He has not budged from his stance regarding Sehr.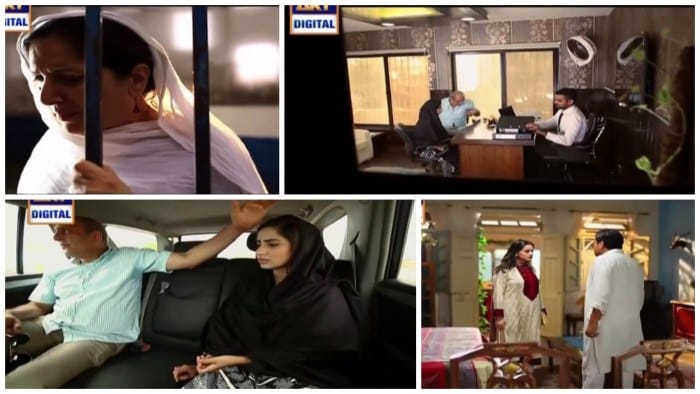 This is the perfect time to wrap things up. With Shehryar by their side, Hira and Sadaf have a good chance of surviving without Waseem. We have seen these women crying so much in this drama, it is time to give them a happy ending. This drama has some remarkable performances to its credit but the plot rests heavily on helpless women who are continuously crying.
Overall, this was a much better episode. The story seems to be reaching towards an end but it is only the 13th episode therefore the story might be stretched for no reason. I won't be surprised if Hira goes to Amin and asks him to help her! The change in Shehryar's character in this episode was a pleasant surprise which made me look forward to the next episode.
How many of you watched this episode of Beqasoor? Do share your thoughts about it.
Fatima Awan
If you missed this episode, watch it here…http://dramaonline.com/bay-qasoor-episode-13-in-hd/