The best on-screen couples are those that might not always have the ideal track but they make you root for them nevertheless. These are those characters that keep you involved and looking forward to more. Their stories are realistic which makes it easier for the viewers to relate to them. Sometimes on-screen chemistry can do wonders and make even the most clichéd love stories desirable.
Thankfully, in some of the recent Pakistani dramas, we got to watch love stories that were unconventional and appealing. It is also really important that these love stories stay engaging right till the end. Sometimes certain on-screen couples win the viewers over in the first few weeks but they fail to keep the interest of the viewers alive right till the end. There are also those on-screen couples that gradually grow on the viewers and within a few weeks, the viewers find themselves looking forward to their scenes.
Out of all the dramas I watched recently, the following on-screen couples appealed to me more than others.
Danish and Mehwish (Mere Pass Tum Ho)
Some people might find it strange that Danish and Mehwish who had the most unsettling and tragic story are in this list but in my opinion, this list would be incomplete without them. If it wasn't for Danish and Mehwish, Mere Pass Tum Ho wouldn't have been such a huge hit.
It was Danish's love for Mehwish that made the viewers fall in love with his character and it was Mehwish's betrayal that made the viewers hate her character. Ayeza Khan and Humayun Saeed played their respective roles faultlessly. They made the viewers feel everything their characters went through right till the end.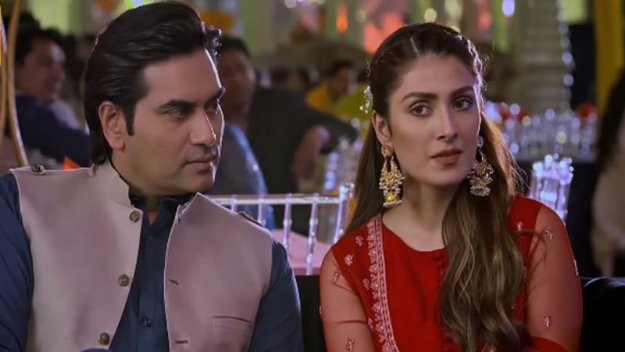 The relationship these two characters shared and their respective personalities were outlined well right from the start. Mehwish's unfaithfulness and Danish's undying love for her was the main theme of the story which kept the viewers coming back for more. These central characters made Mere Pass Tum Ho what it was and all the other characters were simply passing through their lives.
Although Mere Pass Tum Ho's end and Danish's death was the worst thing we saw on television this year but overall Danish and Mehwish together definitely gave the viewers an unforgettable few weeks of emotional drama.

Saad and Dua (Ehd-e-Wafa)
Ehd-e-Wafa will always be remembered for all the right reasons. Saad and Dua's romantic track was one of the most emotional and inspiring elements of the drama. Like all the other love stories in Ehd-e-Wafa, this on-screen couple also shared a bond that was unconventional.
Unlike most youngsters who are shown in Pakistani dramas, Saad and Dua motivated each other to succeed in life. In the beginning, Saad and Dua seemed to be an odd couple but as the story progressed the viewers were completely invested in their story.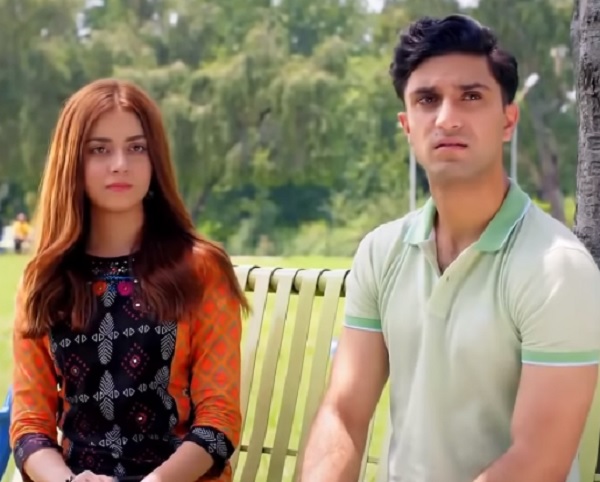 Their romantic track was emotional and not cheesy. It was also progressive in so many ways. Ahad Raza Mir and Alizeh Shah performed their roles well. Even though the viewers missed watching them together in the last episode, their track throughout was a breath of fresh air.

Shariq and Ramsha (Ehd-e-Wafa)
This was another highly unusual yet likable on-screen couple that wasn't even shown to be romantically involved right till the end. We rarely see such on-screen couples who are compatible, supportive and friends more than anything else.
Wahaj Ali and Hajra Yamin shared definite and sparkling on-screen chemistry which made their scenes a treat to watch. This was another modern yet classy on-screen couple that redefined the relationship between opposite genders.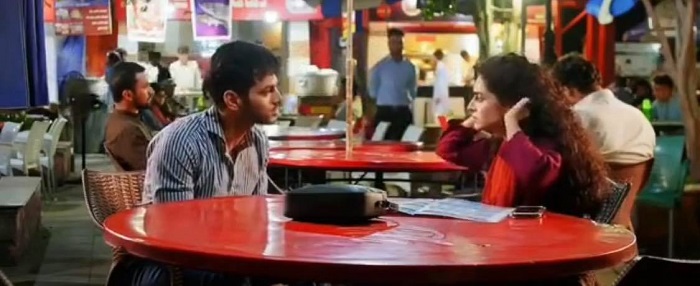 Saad and Dua had few romantic moments but Shariq and Ramsha had none yet it was pretty evident that they were meant to be together. The individual performances of both the actors involved definitely added to the charm.

Shahzain and Rani (Ehd-e-Wafa)
This on-screen couple from Ehd-e-Wafa was completely different from the rest of the couples in the drama and these two got more screen time as well. Zara Noor Abbas was fun as Rani and as the story progressed she proved she was the perfect match for Shahzain.
Shahzain's scenes with Rani also showed his vulnerable side, an aspect which he hid from everyone else around him. Osman Khalid Butt and Zara Noor Abbas looked great together on-screen. It is always good to see such a fresh pairing on our television screens.
The best thing about this on-screen couple was that they stayed fun and comic right till the end even after everything that happened between them. It was certainly enjoyable watching these two.

Abdullah and Mahjabeen (Pyar Ke Sadqay)
Abdullah and Mahjabeen right now are my favorites! I think that this on-screen couple has so much going for them and they have a lot of potential. The way these two got married and the manner in which they have supported each other unknowingly ever since makes them the most adorable couple we have seen on our television screens lately. This on-screen couple gives the term 'match made in heaven' a whole new meaning.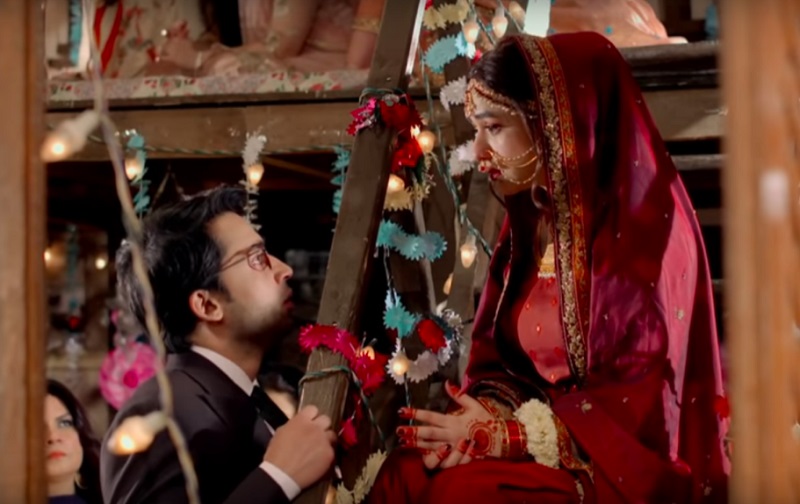 Abdullah and Mahjabeen's story has just started but already I find myself looking forward to their scenes. The way their marriage took place was also shown in a convincing manner. Both these characters have so much to offer therefore together they are truly a fantastic match. Yumna Zaidi and Bilal Abbas Khan's mind-blowing performances never cease to impress.

Amaan and Ana (Yeh Dil Mera)
Amaan and Ana don't have the ideal relationship even now after all these weeks. There are also times when Ana's tolerance for Amaan can be annoying but we are all rooting for them anyway! The fact that Amaan is not an evil person but is merely a broken adult trying to take revenge from the person who took his loved ones away makes him someone who definitely deserves loving. Ana derives her strength from Amaan even though he is not always supportive.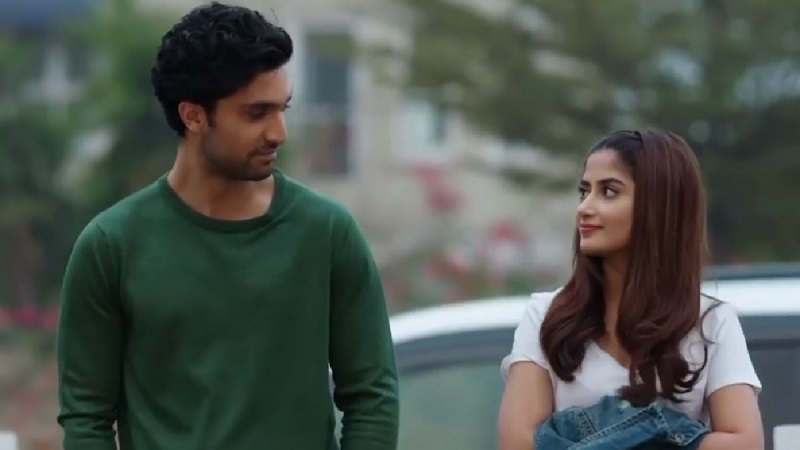 Most of the viewers are waiting for the time when Amaan will finally be healed, Ana will know the truth and they can have their happy ending. These two characters have a painful past and a story that is novel. Sajal Ali and Ahad Raza Mir's on-screen chemistry and their performances have been on point throughout. Apart from that even with all the other important characters Amaan and Ana's track continues to be the main attraction.

Hamza and Warda (Ruswai)
I have been following Ruswai and I lost interest in it after Sameera's father passed away. The only track that makes sense at the moment and which makes me tune into the show is that of Hamza and Warda. I find Sameera's track repetitive and annoying but I still find myself rooting for Hamza and Warda. Hamza was always shown as an over-protective brother, therefore, his unreasonable behavior makes perfect sense. Warda is being victimized for no reason and the way she pleaded in front of Hamza's family in the previous episode was heart-wrenching.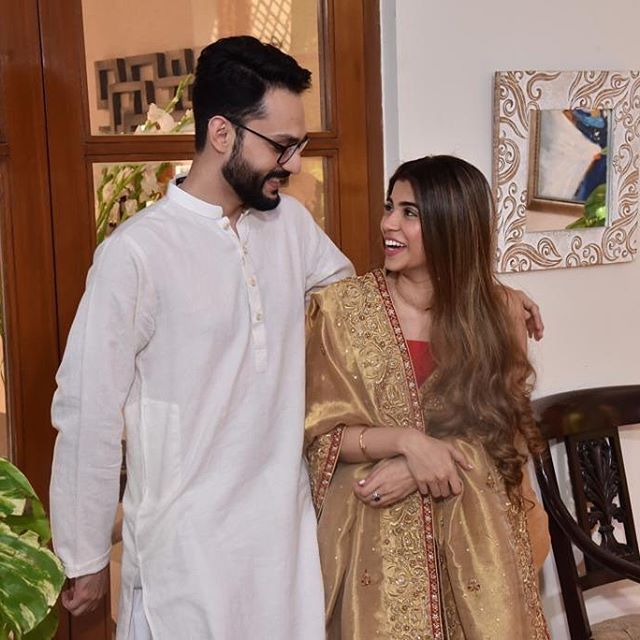 Hamza and Warda could have been good together had it not been for all the family politics and emotional decisions. I am hoping they will have a happy ending and that is the only reason I will be watching Ruswai's last episode! Osama Tahir and Minna Tariq's have given solid performances even though they don't fit into the typical hero/heroine stereotype.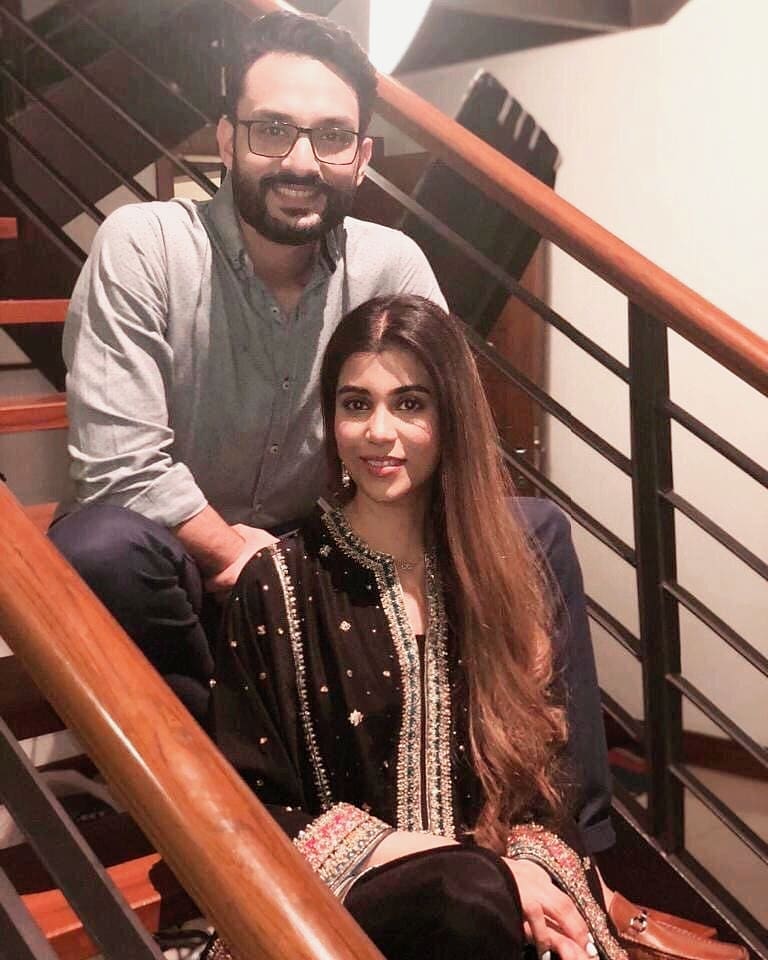 Which on-screen couples did you like the most from recent Pakistani dramas? Feel free to add to the list.