Best On-Screen couples of Pakistani dramas in 2018 are all those on-screen couples which totally won the viewers over. Many factors contribute to making an on-screen couple a complete success. The number one factor has to be the actors and the chemistry they share. No matter how well-written a track is, it falls flat if the actors involved do not look like they are connected to each other at some level. On-screen chemistry is undeniably the most important factor. Some actors naturally share great on-screen chemistry and when such actors share screen space, there are bound to be fireworks. Having said that, one cannot deny the importance of a well-written script. Black and white characters and run-of-the-mill love stories do not have the same impact on the viewers now because the drama watching audience has so much to choose from. Therefore, love stories which are convincing as well as enticing and characters which are intriguing play a major role in making these on-screen couples a hit.
Here is a list of the best on-screen couples of Pakistani Dramas in the year 2018. The list is short because there were very few on-screen couples which  truly managed to win the viewers over.
Arsal and Jiya (Suno Chanda)
Arsal and Jiya's love story was a romantic comedy which kept the viewers looking forward to more every week. Their love-hate relationship, their fun and engaging characters and Farhan Saeed and Iqra Aziz's on-screen chemistry made their on-screen couple a massive success. Arsal and Jiya were cousins who were forced into a nikkah and most of their track covered how they tried to break free from this forced connection. Their very filmy and sweet love story was liked so much that viewers want to see them together on-screen again. The overall feel of this play and the way their characters were written definitely added to the charm. The fact that these two lived under the same roof and were always interacting with each other made their scenes a treat to watch. The viewers did not have to wait for them to be together since they were always with each other even when they couldn't bear to see each others faces.Their nok jhok continued right till the end which was the best part of their track.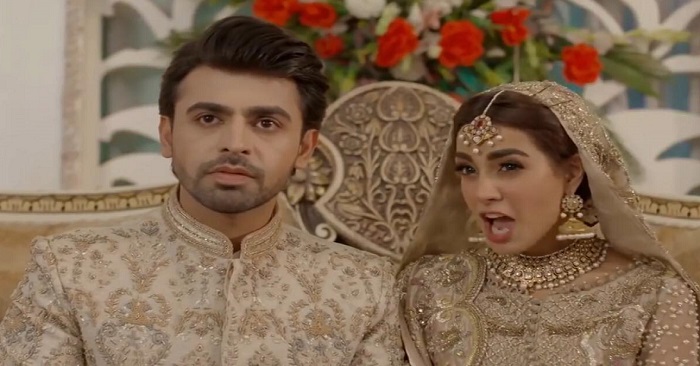 Samra and Sarang (Pukaar)
Yumna Zaidi and Zahid Ahmed as friends are at a great comfort level with each other and that is why every time they come together, they perform brilliantly and share an amazing on-screen chemistry. The first time they were seen in Zara Yaad Kar and this year in Pukaar. Even though they did not have a lot of scenes together but those few scenes where Samra and Sarang had conversations used to be the highlight of the episode. It is because of their chemistry that everyone was rooting for their characters ever since Pukaar began. The last episode of Pukaar was a treat where Samra and Sarang confessed love for each other, Yumna Zaidi and Zahid Ahmed made it cute and very romantic.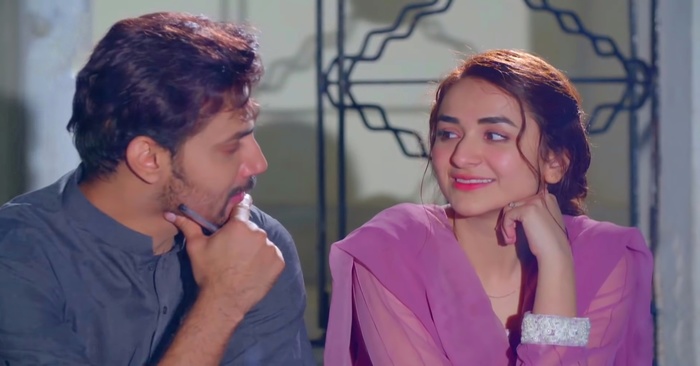 Aairah and Junaid  (Khudgarz)
People fell in love with Aairah and Junaid not only because their characters were written and performed beautifully but also because both Amina Sheikh and Syed Jibran gave their characters such a beautiful treatment that all those moments that they shared seemed even more special and heartfelt. Every time Junaid and Aairah came together, there was this vibe about them which made them look perfect together and the credit goes to Amina Sheikh and Syed Jibran for elaborating it beautifully that two people who had nothing to do with each other became fell so much in love that they could not live without one another.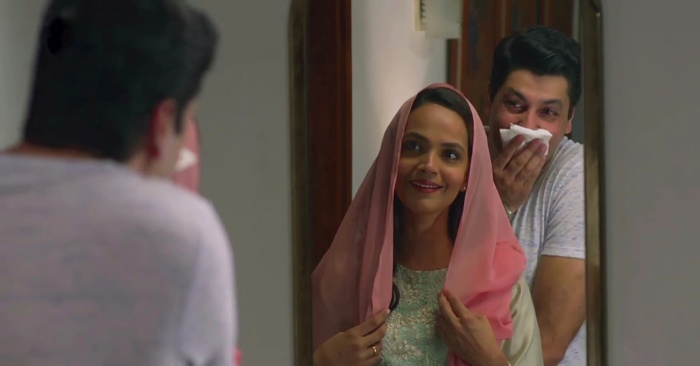 Abeer and Raheel (Khudgarz)
Again, Abeer and Raheel were a result of an intelligent writing but to see Mansha Pasha and Salman Saeed together in one frame turned out to be a treat for the viewers of Khudgarz. Their scenes were cute and casual which were acted brilliantly by Mansha Pasha and Salman Saeed. Their relationship was being rooted for because of the situation that Abeer was faced with and the way Raheel not only loved her but chose to treat her with respect. All of those conversations that they had before and after marriage brought a smile to our face because there was so much truth and reality in it. They both looked amazing together and we wish we get to see them sharing screen again.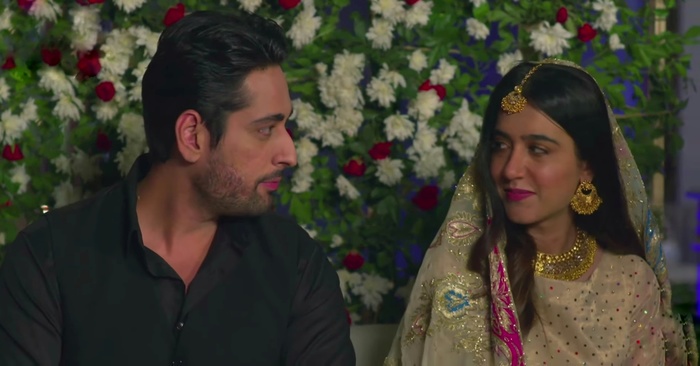 Naina and Zaid (Woh Mera Dil Tha)
Naina and Zaid were two of the most meaningful and beautifully etched-out characters this year. The way their paths met and the manner in which their character development was covered was number one reason why this on-screen couple is simply unforgettable. Sami Khan and Madiha Imam's undeniable on-screen chemistry and the way they translated these characters on-screen made their scenes the only reason why most viewers tuned into the show. Although this drama had other side tracks too but it was Zaid and Naina's love story that made the viewers tune into it every week. Even with all the ups and down these two faced the viewers rooted for them right till the end. Zaid and Naina's love story was simply beautiful and extremely poignant. Sami Khan and Madiha Imam always create magic whenever they appear on screen together but this love story was quite different from everything else they have done so far.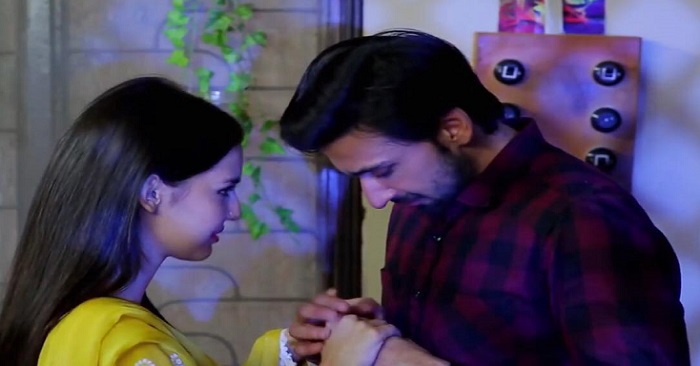 Which on-screen couple was your favorite this year? Please share your thoughts in the comments section.