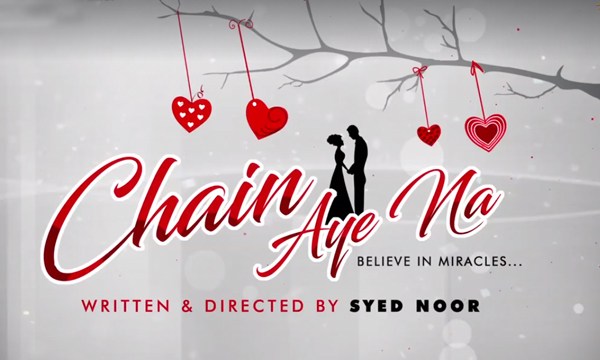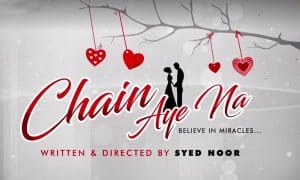 The trailer for the movie Chain Aye Na was finally released yesterday, and has left everyone in shock. All through the years of the entertainment industry, Pakistan has definitely witnessed some awkward video songs and movie productions, but Chain Aye Na's trailer probably broke all records of ineptness. Painful as it might be to suggest it, for those of you who haven't seen it yet, might as well do so to get the idea (We apologize for the next horrible 4 minutes of your life)
Starting off from the poor editing skills, to the horrific body shaming scenes and the absence of any good plot or story line even in the four unbearable minutes of the trailer, it is beyond our comprehension as to what motivated Syed Noor to produce such a film that will only tarnish the reputation of Pakistan's film industry. Speaking of which, we have the people's reactions to prove it:
Here are the replies on Twitter:
Just wasted precious 4 minutes of my life watching trailer, S.Noor plz stop makun movies n start living.

— Mineeha Naqvi (@mineeha_me) June 23, 2017
Rubbish

— Inshal Zara (@zara_inshal) June 24, 2017
It was no better on YouTube either :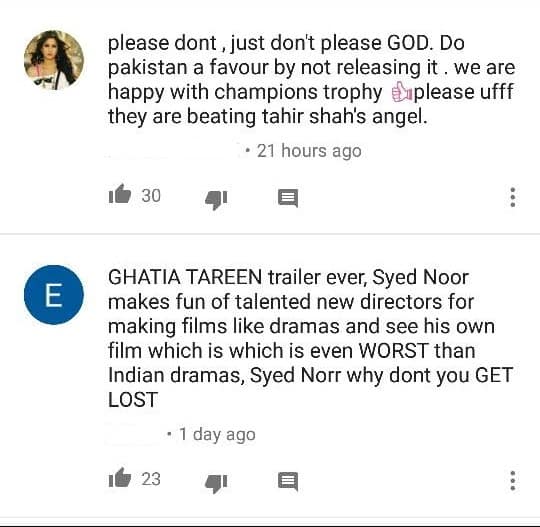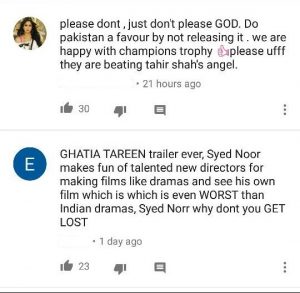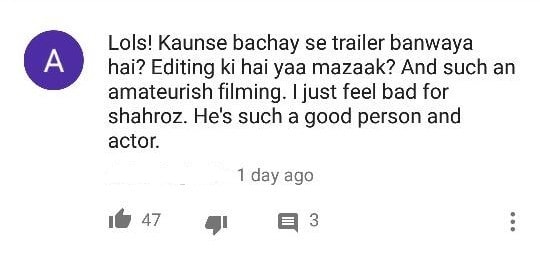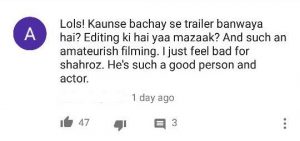 We couldn't help but laugh really,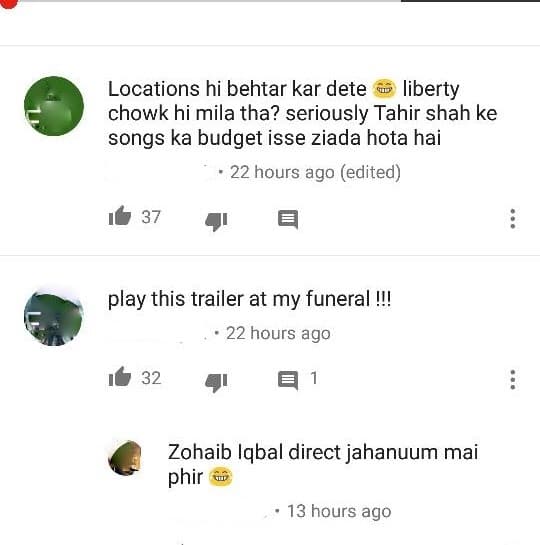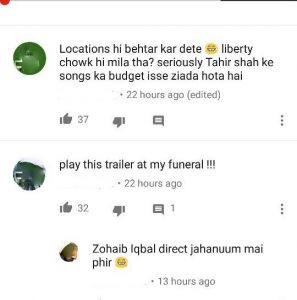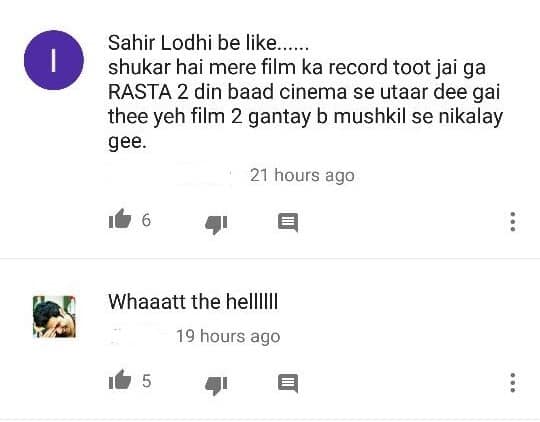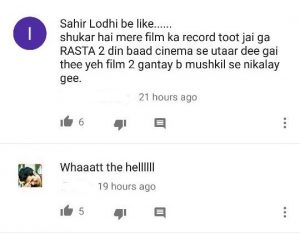 Shahroz had to endure the same savagery on his Instagram..
https://www.instagram.com/p/BVplINxg_ts/?taken-by=shahrozsabzwari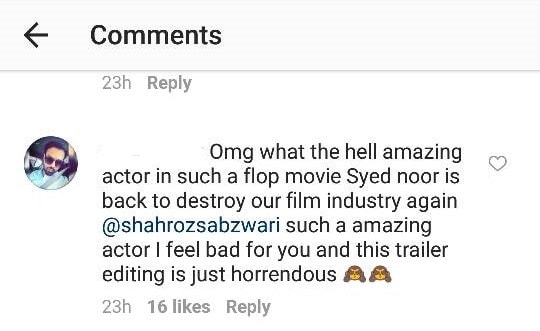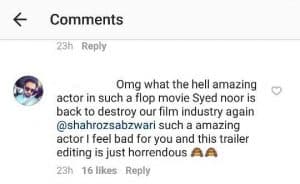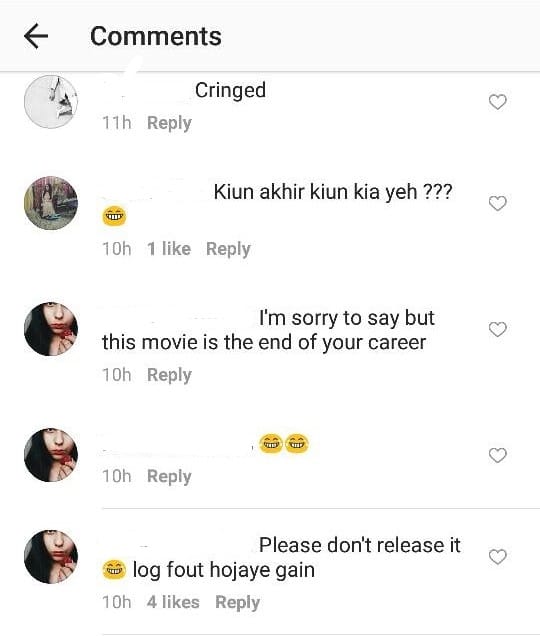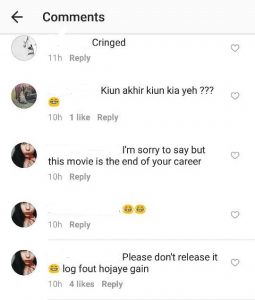 And even his wife wasn't spared with these hateful comments when she shared a post to show her support towards her husband: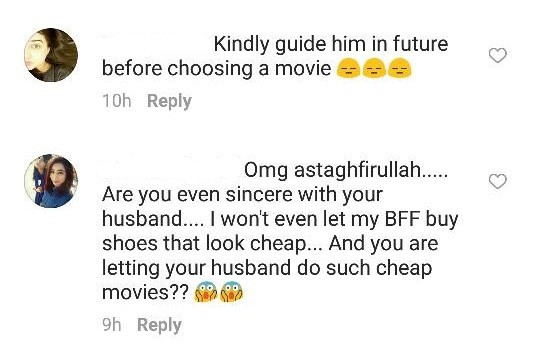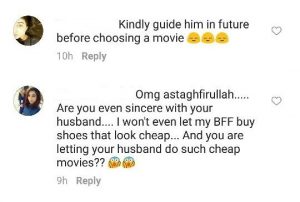 Ouch? It seems like people can't wrap their heads around the fact that while Syra is trying to work in films like ChalayThay Saath and Project Ghazi to uplift the Pakistani cinema, how come her husband is doing the exact opposite?
However, there have been certain optimistic comments by people who sure know how to keep their spirits high,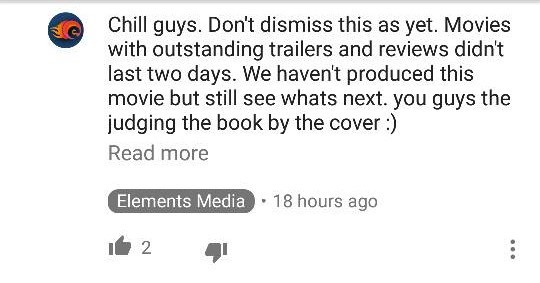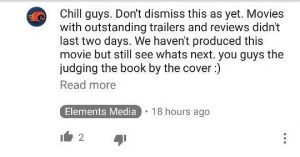 All in all, it is a little mystifying why such great actors agreed to work for a film that does not in any way look promising.
Let's hold on to the tagline of 'Believe In Miracles' because it looks like the only thing that might save this movie from a disastrous end!
Would you like to add something or share your views? Let us know with your comments!