I knew man ! I knew that they won't take it to such an extent where everyone will agitate in enduring the show. People like Numair do exist in our society – Sometimes they come in our lives for few moments and sometimes, they are among one of our kin folks . I take such people as the darkest of all mankind and their existence is nothing but a shame for their own selves.
Rameeen was a bit unsure about Numair's evil nature when he held her hand in car but the moment he gave another try, she got aware of his intentions. Numair is among those who couldn't cease themselves in making lives of girls as much miserable as possible. By making it motto of his life, on the very day of her engagement, he attempted to abuse her again . But he was unaware that this time, her father was watching him.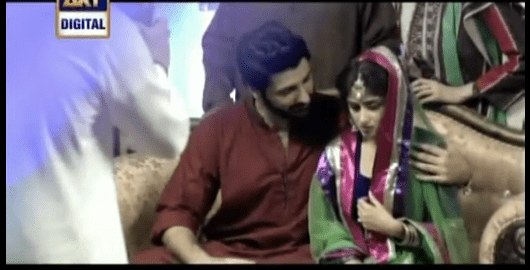 I am afraid that I will develop a feeling of hatred for this artist,Jibran, as he is doing his role brilliantly- not everyone can handle such roles intelligently. Anyhow, Rameen had two options, either she would remain quiet and bear with what is going or reveal Numair's reality in front of everyone. She was bold enough that she opted for the latter one. But badly failed in narrating her sister the truth – The truth she wont be able to take, the truth that will ruin Manaal's life, the truth that maybe Manaal knew already ?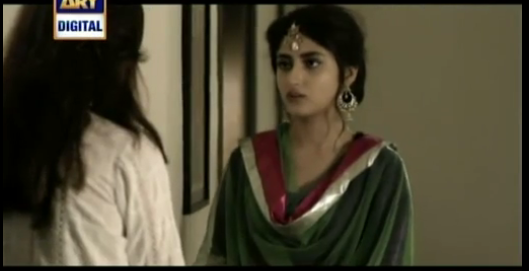 Indeed,beti ka baap hona bohat mushkil kaam hota hai. Numair's true nature had became an unsolved mystry for Rameen's father – his rotloo nature left him in a doubt. More than that, he was unable to ask his ongoing affairs with Rameen  solely because he was Manaal's husband. He knew the reason of Rameen's strain yet he was feeling helpless as he can't do anything.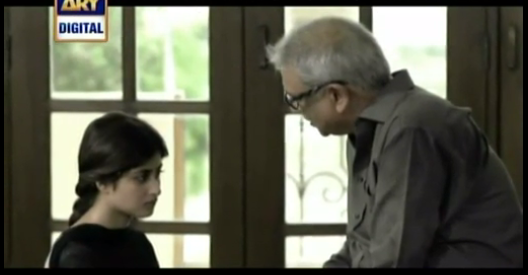 It was pretty evident that Shiraz was not in mood to do such favors for Numair still he do what he asks him to do – Reason behind his compulsion is yet to be revealed. Numair's dark mind was planning something nasty this time but Rameen's father was there to take care of  his daughter. Being a heart patient, he was unable to withstand what happened and faced a fatal cardiac arrest. The pain in Rameen's eyes was shouting out loud – Pain of losing her father, pain of not being able to do anything to save her father, pain of enduring the culprit's presence around her.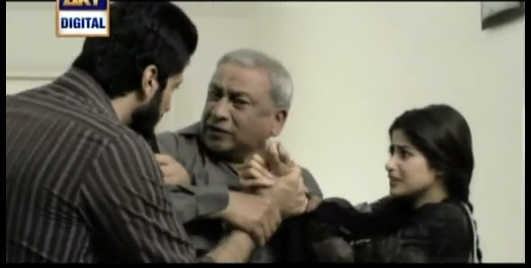 Rameen wanted to go back but her mother was in no way ready to buy anything that she told her about Numair. People believe in what they see, and Numair was successful in pretending himself as a perfect gentleman with no flaws.After her failed attempt to convince her mother ,  Rameen decided to discuss the matter with Aazar. After knowing everything, what will be Aazar's next step ?  I am waiting anxiously waiting for next episode.
Do give your feedback about this latest installment of Chup Raho.
Rabia Basharat.