Until now I had a difficult time feeling for Rameen's character but tonight Sajjal Ali's portrayal of a young vulnerable victim was perfect. Rameen's mother's character however is unrealistic to say the least and the fact that the actress playing the role fails to bring out the best in her character does not help at all. I couldn't help blaming Rameen's mother for everything that has happened to her daughter till now but I don't see this woman regretting not believing her daughter the way it should have been shown. I find myself comparing the character and the acting with that of Shagufta Ijaz's character in drama serial Roag. I could feel the remorse which that mother felt for being careless, she blamed herself and underwent a complete personality change after her daughter was raped. Rameen's mother on the other hand seems to be causing more damage to her daughter. Rameen was wise enough to call off the engagement with Azar because she was not ready and also most importantly because she knew that once she got married to Azar it might be impossible for her to stay away from Numair. Rameen's mother on the other hand for some odd reason thought that this marriage was the solution to all her daughter's problems, didn't she realize that it maybe impossible for her to protect her daughter once she is married since she won't have the sort of say in her life the way she had when she was not married? Staying silent is one thing but not being able to put your foot down in order to ensure your daughter's safety even after everything that happened is a completely different story which I for one cannot relate to at all!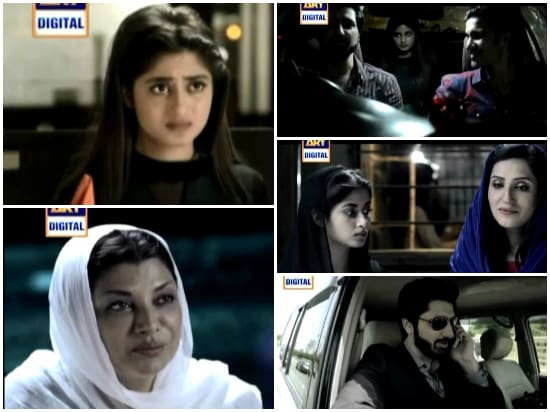 Rameen's worst fears seem to be coming true one by one and Numair's plans appear to be falling into place perfectly. I must say that the most convincing character of this play has to be that of Numair, I am sure non of the viewers have a problem with understanding his mindset. Numair plays mind games with Rameen without any fear, he knows he is in charge when he is around Rameen. Syed Jibran's brilliant acting makes this character come to life; the first few episodes in my opinion belonged completely to him. He makes you hate his character although I do feel that his hairdo and beard look too made up and at times prove to be distracting! The make up in general is quite disappointing and so is the lighting and picture quality.
Arjumand Rahim has been superb as the trusting wife who thinks that her husband is the best thing that ever happened to her. Azar is young and immature, he might have promised Rameen a lifetime of happiness but I am surprised that he does not even question the big change in Rameen's personality. We see him getting annoyed with Rameen's behavior but he has known Rameen long enough to know that she wasn't always like this so howcome we don't see him asking her the reason for this sudden change in her personality? Azar's sister's character also has an important role to play in the story but the actress playing the character stands out like a sore thumb. Her character is genuine and likeable but the monotone dialogue delivery does not allow you to connect to her character.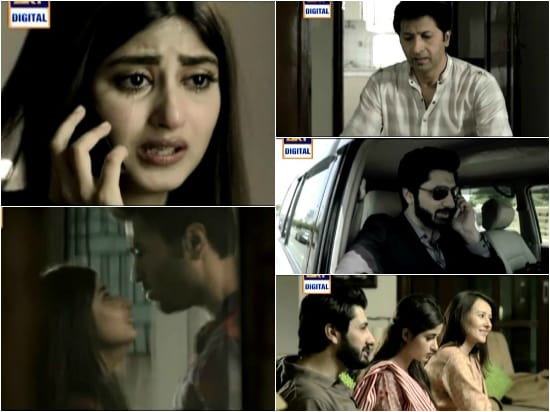 Rameen's mother's helplessness is beyond me and I think the writer put in very little effort while penning down the character. This drama has been very "happening" right from the first episode but it is definitely not Samira Fazal's or Yasir Nawaz's best work. Why do I get the feeling that Numair's character alone was the inspiration for writing this story? It does look like the writer did a lot of homework before sketching his character but failed to do justice to some of the side characters. I think it is time to move the story to the next phase. We did see in the promos that Rameen was going to speak up at some point. I want to see how Azar and Manal react once they find out the truth. The question is that will they find out the truth anytime soon? I sure do hope so because otherwise the story will only be going around in circles.
Do share your thoughts about this latest episode.
P.S: Rabia could not continue reviewing Chup Raho because of personal commitments therefore I will be reviewing it from now on:)
Fatima Awan