Introductory Details:
Ohkay so, writing of Sarwat Nazeer, direction of Anjum Shehzad & production of 7th Sky Entertainment; Dar Khuda Say has started airing on GEO Entertainment last week. It is a story about Afreen who is working to provide for her family & a predator Shahwez who is making it tougher for her. The first two episodes of Dar Khuda Say introduced the characters & gave an insight into the kind of lives they are leading. Being a Sarwat Nazeer script, the drama has had a very straight forward opening & without much delay, the plot has been set. Dar Khuda Say has had a very interesting start & I can not wait to see the rest of the drama.
Cast & Characters:
Afreen (Sana Javed) is youngest daughter of the house. Her family consists of her parents Mr. & Mrs. Siddiqui (Qavi Khan & Sajida Syed) & 3 older siblings; Tahir, Tamkeen (Kiran Haq) & Azhar (Ali Ansari). Tahir is married to Maham (Mizna Waqas) & he is settle in the Middle East. Tamkeen is a divorcee & Azhar is in a relationship with his colleague Shehla (Nimra Shahid).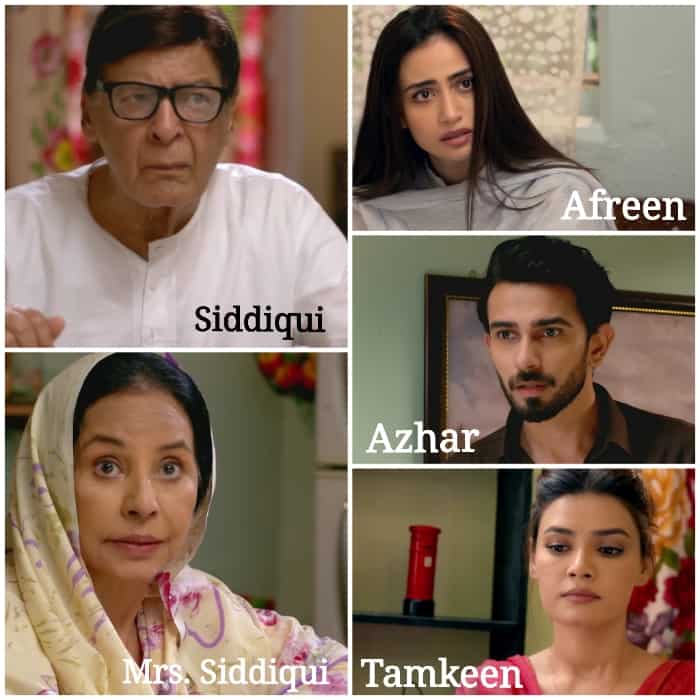 On the other end, we have Shahwez (Imran Abbas) who is married to a woman older to him (Mariam Mirza) & she also has a son from her previous marriage. It was pretty obvious right from the beginning that Shahwez got married to her only because of her business & wealth because he might have given her his name, but he is not loyal to her. Shahwez can be labelled as a womanizer & because his partner is not ideal according to his standards, he keeps on looking for flings every chance he gets.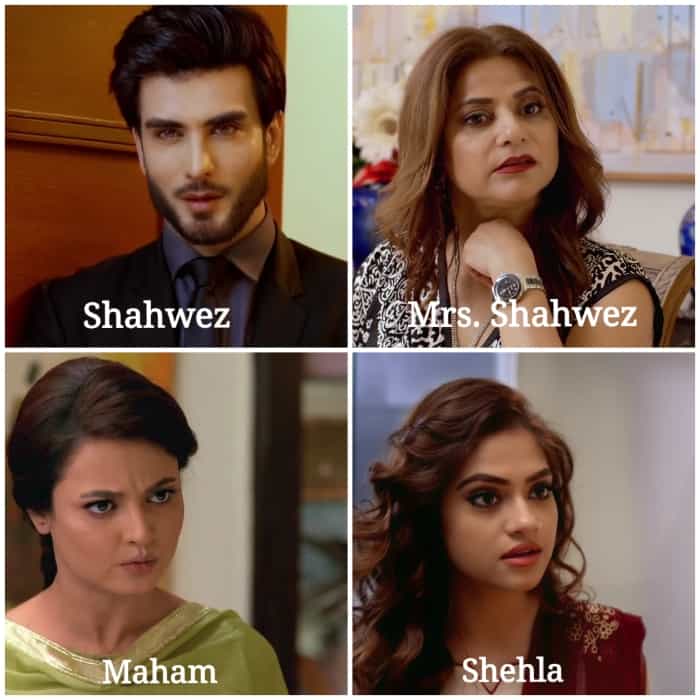 Afreen is the considerate one out of all of her siblings, that is why she is compassionate towards her parents & makes sure to bear the financial burden of her family. Afreen's siblings are selfish & they just believe in fending for themselves & even though their parents are aware of it all, they are unable to bring a change in the dynamics of the house. Afreen not only goes out of the way for her family, she also lends her parents a shoulder to cry on as well. Afreen was once engaged to Maham's brother but they called it quits because Maham accused Afreen of being in touch with her brother. Silly but true!
Afreen happens to be the new target of Shahwez because she works in his office. Shahwez tries to break the ice & woo Afreen but she stays stern & makes it very obvious that his advances are not going to be entertained. Shahwez has his sights on Afreen & he will obviously do what it takes to get her. Afreen's colleagues understand her ordeal, where one of her friends tell her to be thick skinned while dealing with her family, another colleague Junaid understands how Shahwez makes Afreen uncomfortable. The very first interaction of Afreen & Shahwez made it very clear that Afreen did not like Shahwez one bit but was only continuing with the job because she has a family to support!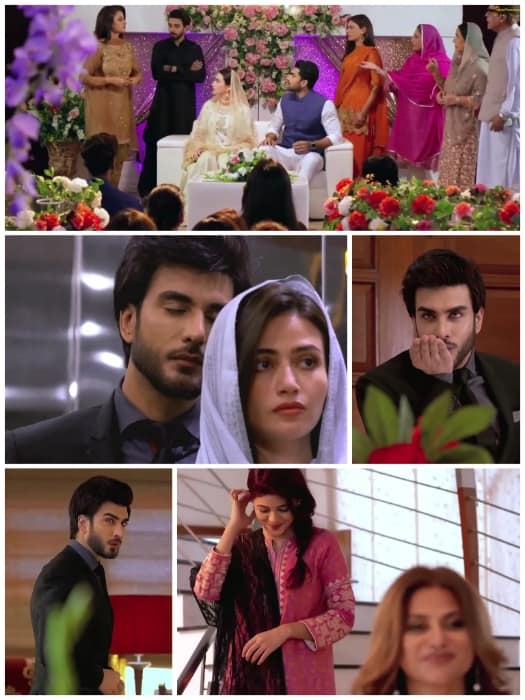 So, Azhar who is already planning his wedding with Shehla spots Afreen being dropped off by a male colleague & he makes a big issue out of it. Azhar is just as selfish as his eldest brother Tahir. After making a huge scene & getting to know that Afreen is resigning from her job, Azhar tries to backtrack because he realizes that Afreen not doing a job would mean he will have to support his family financially & it will further delay his chances of marriage. Shehla also seems to be an opportunist who will later make sure that Azhar maintains a distance from his family. Tamkeen is another character who is bitter, negative & selfish. Her divorce has made her that way & she is very vocal about her demands & needs.
Closing Thoughts – Interesting:
The first two episodes of Dar Khuda Say laid the foundation of the story. Even though for now it seems like a very basic & simple storyline but I am sure Sarwat Nazeer will take it to another level because she usually excels in picking up simple stories & telling them in a brilliant manner. Sana Javed, Kiran Haq, Ali Ansari & every single cast member has done a brilliant job but Imran Abbas has proved himself yet again. Who would've thought that an all-time chocolate hero could take up such a role & show the negative side in such a phenomenal manner. All of his minute expressions where Shahwez clearly showed the negative thoughts & wrong intentions running through his mind were conveyed excellently by Imran Abbas. Chalo after the initial 2 episodes, one thing's for sure, Imran Abbas is going to make this drama worthwhile. I know this is more about the suffering of Afreen but with a villain like Shahwez, though glorified, this is going to be a very interesting journey. I am highly recommending this drams to those who are still on the fence about it but yes, I have seen a few promos & the OST too so I will say that I am already not a fan of all the slapping that Afreen's character is going to get. Please share your thoughts about the first two episodes of Dar Khuda Say.
Keep Supporting,
Cheers,
Zahra Mirza.