Deewana – Episode 15 & 16!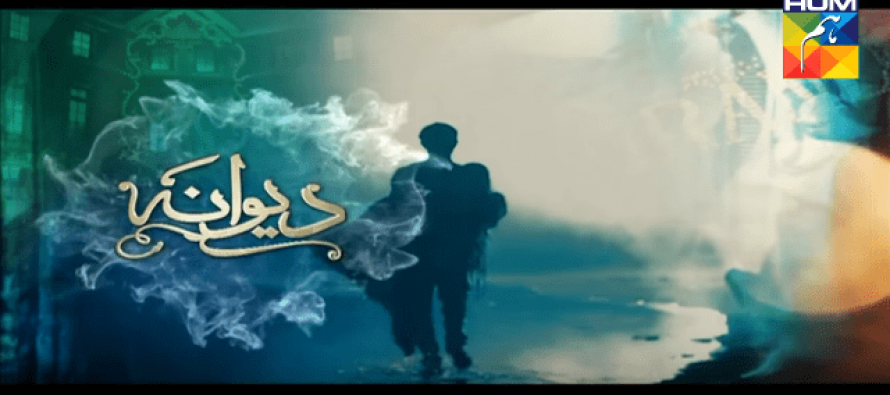 Ohkay so, the pace of Deewana has slowed down a tad bit but you don't feel it if you watch the episodes back to back, having said that I do understand that the writer is trying to give coverage to all the characters & their tracks simultaneously, that's why they are focusing on one event that is taking place in everyone's life, which is effecting the pace & the development in the story, but it all seems acceptable because this drama is interesting & so is the story & the characters.
It was good to see that everything that Chanda Bee said had some affect on Shama & she understood that she was being harsh on Mehru for no good reason. It was for the first time when Shama tried to understand the pain & anguish of Mehru but she was pushed back by the thing that Mehru demanded. Mehru thinks she can fix things by going to Lahore, that is why she was keen on getting the permission from her parents. The scene where Mehru & Subhan played ludo in such a dour setting actually made me feel for both the father & the daughter a lot. They have lost everything & most importantly, they have lost a purpose in life, they all seem so lifeless & lack soul because they have suffered a great deal of pain. The body language of both the actors in that scene especially conveyed their feelings immaculately. Shama smiled at that sight thinking that things were getting normal may be & Mehru & Subhan were engaging in the things they enjoyed but little did she know about the demand that Mehru was going to put forth because it was enough to snatch away all the peace & harmony that Shama experienced after a long long time.
At first, it did seem that Mehru's demand was irrational but later when she spoke about her motive behind meeting Haris, it seemed justified that she wanted to know the reason behind Haris's betrayal. This is going to be a perfect closure for Mehru & she needs this in order to move on & make herself realize that she doesn't deserve a good-for-nothing husband like Haris. When Mehru asked Falak to search for Haris, it was so obvious that anything that Falak had said about Haris would've been rejected by Mehru & she would've refused to believe it but it is good that even though in agitation & irrationality, she is taking such a huge step of going to Lahore because now she herself will find out the truth about Haris.
Tabrez & Amtul may have lost their daughter, but they are still stuck in the past & they are not doing anything to face the reality & move on in their lives. They love to dwell in the misery but they are forgetting that they can not force Haris to feel that way & destroy his life over a girl who wasn't even his full sister to begin. It's an irony that Amtul & Tabrez have never once questioned their upbringing & they have never once asked questioned themselves about getting their daughter Rabeea married to Shayan when she never wanted to. Also, Tabrez's intentions were never clean because he got Rabeea married to Shayan so that she can inherit some of Subhan's property as Shayan was his only son, so if just once Tabrez & Amtul question themselves, they will be shocked to know that they are the one's who pushed their daughter towards death & she paid the price for their selfishness. Even now, when Tabrez & Amtul have lost their daughter, they are now trying to use Haris to attain the property that Subhan owns. I am actually glad that Haris has understood their intentions & he is now doing everything to fend for himself because even he knows that Tabrez & Amtul don't need him, they just need the property & once they will get it they will chuck him out of their lives. It is good that Haris knows that he is the one who can help them achieve what they are wishing for & that is why he is putting forth his conditions too because they have damaged his life enough already. The way the writer has showed how Tabrez & Amtul as parents have influenced the personalities of their children is amazing, they both are negative so it was obvious that both Rabeea & Haris had to turn out to be like their parents too; cunning, conniving, manipulative, selfish, bitter & negative.
On Falak's front, nothing much happened but looks like his friendly nature has made Gaiti fall in love with him & sadly, he doesn't know how to deal with her. Falak actually doesn't know how to say no, that's why he is unable to stop Gaiti too. I really thought after that weird encounter, Gaiti will never try to go near Falak's home but she is quite a determined girl. The bits & bobs of Gaiti & Shabnam were as usual interesting & made the mood of the episodes light-hearted.
Overall, these two episodes were interesting but the preview of the next episode was even better. I can't wait to see what Mehru will say to Haris & how everyone will react when she will place a much needed slap on Haris's cheek. I hope Falak got a little more coverage this week but never-mind, I am sure he has a great role to play ahead when Mehru will go to Lahore & it will be good to see the bonding of Falak & Mehru as well. Looking forward to the next episode already. Please share your thoughts about these two episodes of Deewana.
Keep Supporting,
Cheers,
Zahra Mirza.

Zahra Mirza
The one who starts her reviews with 'Ohkay so'. ;)
---