Deewana Episode 33 & 34 – Wrap It Up Please!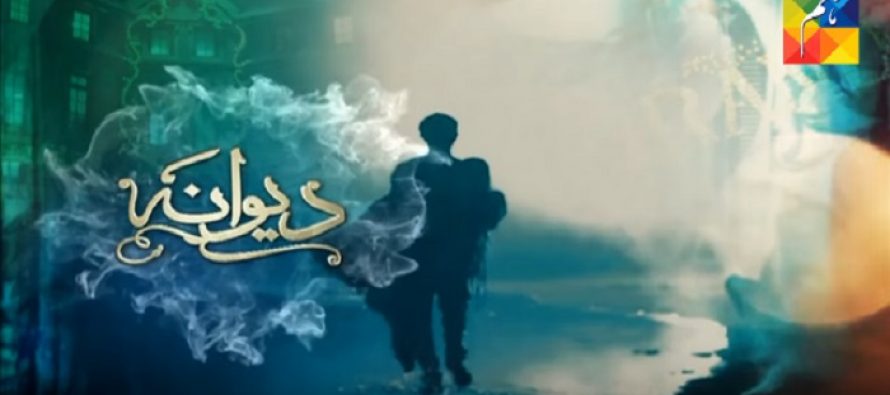 Ohkay so, it's high time that the story should not only be moved forward but wrapped up as well because it is going around in circles since ages. The 1st episode of the week was good & it got my hopes high but the 2nd episode was just as boring as most of the previous episodes have been because once again, all the side characters came forward & the main characters got lost in the flock.
I am not sure what to make of the changes that the characters show in their stance because where at one point they say something entirely different, the very next moment they change their stance & push their luck the wrong way. Shama became friends with Mehru & not only that, she gave Mehru her blessings & approval in regards to her marriage with Falak but in the very next episode she was seen pushing her agenda once again where she now wants Mehru to reconcile with Haris & go back to him. Shama has been quite clear with one thing that she doesn't trust Tabrez & Amtul, so how come she is ready to trust Amtul again, just because she has showed up & is putting up an act? This is the reason why I believe that the coverage that the character of Shama gets is unjustified & she is being used perfectly to keep the story moving around in a loop with no end to tie everything together. I am amazed at how quickly Shama flips like a coin, where at one second she sees Falak as her son in law but in the very next second, she is happy with the thought of seeing Mehru & Haris together.
Haris is another confused soul who has no idea what he wants to do with his life & he is also the one who doesn't stand by what he says. He says he will take revenge from Amtul & Tabrez for how they ruined his life but the very next moment, he is seen hoping to have Mehru back in his life to go ahead with Amtul & Tabrez's plan of torturing her even more, in order to make some money during the course of his action! What a loser I must say!
I am glad that Mehru has at least kept her stance clear that she will not get back with Haris because she has fallen out of love from that fake relationship, but once again, not only Haris & Amtul, even Shama & Subhan are pressurizing her to forget about Falak. I am glad that she has emerged as a strong girl in this entire mess, where she has clearly told her mother that she will never go back but if only her mother had snapped out of her fixation with her dead son, to see how harsh she has been on her daughter who is rather alive!
After getting a nod of approval from her mother, Mehru was the one who bluntly proposed to Falak as she was so sure of his answer but not only his different answer shook her, it was his reaction that left her perplexed too. Falak knows that Mehru is one tough cookie & she can go to any lengths for the one she loves, so he should've come clean & should've told her the truth.
Well, Husn Ara is doing everything to prevent Mehru & Falak from committing a mistake & more than that, she is concerned for Mehru because she knows that Mehru won't be able to cope well with the truth, that is why she captured Falak & is doing everything to keep him away from Mehru, so much so that she ended up lying to Shama that Falak has left for UK. After all this scenario, I really hope that Mehru doesn't go back to Haris's house because that would mean a further stretching & dragging in the story, which is so not required because it is so obvious that Mehru will be in danger, Amtul will torture her, Haris will treat her badly & then Falak will rescue her but before that he will have to persuade Mehru that he won't deceive her this time. I think all this shouldn't happen & they should wrap the story ASAP where Husn Ara learns it the hard way that Falak can change for Mehru & they both can be together. I am not sure when will that happen because it's been more than 30 episodes already & Mehru's family hasn't even gotten a hint about Falak & his family's reality, well happens, I hope it happens quickly because this drama has become quite boring already! Anyways, please share your thoughts about these two episodes of Deewana.
Keep Supporting,
Cheers,
Zahra Mirza.
Zahra Mirza
The one who starts her reviews with 'Ohkay so'. ;)
---