This was another entertaining episode of Deewar-e-Shab which covered all the latest developments in a simple manner. Salar made his way to Sitara Mahal, Sandal started her journey as a professional dancer and Khayyam's 'plan' did not go as well as he had expected it to go. There was no significant developments in Maaz and Joya's track in this episode either. Faiq Khan continues to be quite amusing as Salman Izhar and it is because of his performance that this character does not come across as annoying. Sitara Jahan and Salar's meeting was the highlight of this episode since it had a certain warmth about it.
Sitara Mahal
This recent episode of Deewar-e-Shab showed how all the characters in Sitara Mahal were once again focusing on whatever they wanted to do in life. It is good to see all these people moving on but at the same time they talk about whatever they have gone through which makes perfect sense. Nagina's struggle continues till date but it seems like Salar and Sandal will be the one making a difference in the lives of people living in Sitara Mahal. Salar's 'interest' in Gaiti Ara and the way he made his way inside Sitara Mahal was one of the most interesting developments since this meant a big change in the dynamics.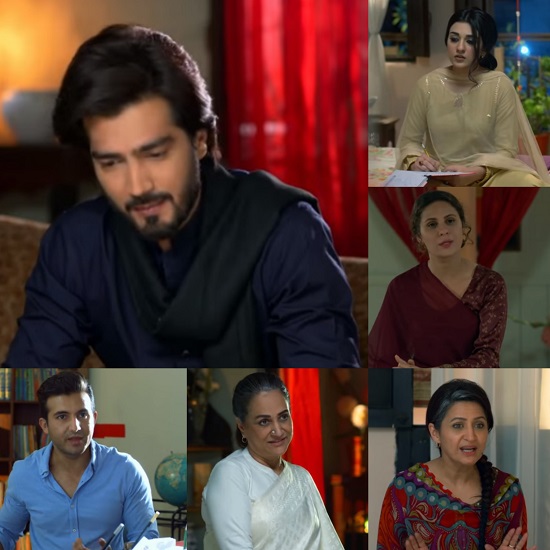 Gaiti Ara has obviously not forgotten Khayyam but she has also not been shown thinking about him all the time. Gaiti Ara has decided to concentrate on her studies while Sandal wants to make a big name for her family. Gaiti Ara's character is quite plain and Sarah Khan's make-up has been over the top right from the beginning. She looks pretty attractive but most of the time her make-up doesn't go well with the situations she is in. On the other hand, Sandal, who is actually the loud and dramatic one wears awful make-up and there is nothing 'glamorous' about her appearance. Sarah Khan has played her role well, she has done whatever was required but Hira Soomro so far has failed to impress. Hira's acting in some scenes is good while in others she doesn't even give the right expressions.
Khayyam's Track
The jewelry Khayyam stole was stolen and surprisingly enough he decided to go to the police! Apart from his selfishness, Khayyam's immaturity is another important aspect of his personality which has been highlighted repeatedly. Khayyam thought about Gaiti Ara when he found out that her bangles too were in the jewelry he stole which basically showed how twisted he was! He hasn't thought about how heartbroken she must be because he left but he was concerned that he took away her most precious gift. Even though Khayyam is a seriously twisted character but I find his journey interesting. He might eventually turn to his father for help and end up working for him. Like every other track in this drama, this one too can go in different directions.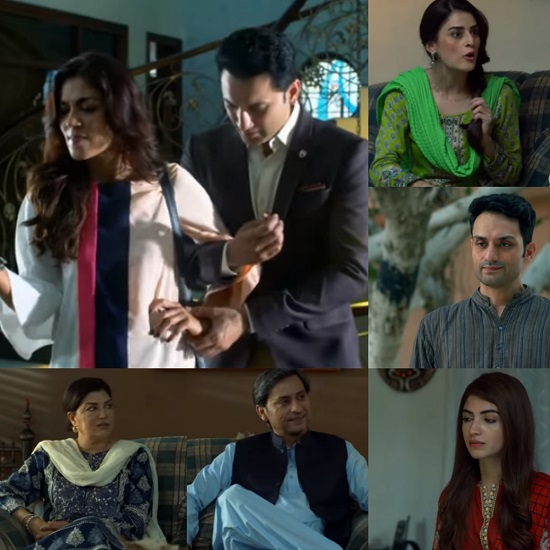 The Other Tracks
Salman and his family were shown dreaming of moving to their new house in this episode. They are so foolish that they didn't for once think that Zubia might not allow them to live in her house. Sometimes I wonder how Izhaar got this far considering he plays along with everything his family assures him of even though at times it makes very little sense. Amna Wajahat's acting has been so unimpressive throughout and Kinza Hashmi so far plays a character which doesn't have a lot to offer. Although Maaz's character has been written well but somehow I don't find myself rooting for him.
Final Remarks
This episode of Deewar-e-Shab was interesting, this is turning out to be one of those dramas which keep your interest alive. The journeys of all the characters can have many possible outcomes therefore I am looking forward to watching what the upcoming episodes have to offer.
Do share your thoughts about this latest episode of Deewar-e-Shab.