Tonight's episode of Deewar-e-Shab was interesting enough. The characters and their stories have grown on me and this drama so far has a steady pace. Sandal's character is completely missing which is the most odd part of the present day developments. Nagina's dialogues clearly suggested that Sandal was going to be the one who will take the family business forward yet the viewers haven't even been formally introduced to this character. Even as a child only one side of Sandal's personality was over emphasized. Where is Sandal and why is she not being 'trained' to be the future 'star'? All the other characters and their stories are shaping up to be quite interesting even though some of these characters are quite simple but they are interesting nevertheless. The tracks and characters in Sitara Mahal are more interesting than others.
The Love Triangle
Khayyam, Gaiti Ara and Almas' love triangle it seems will have quite a few tragic twists and turns since Almas has a strong personality with a negative streak. She is not going to let Khayyam and Gaiti get married that easily. Khayyam's hatred for the family profession was yet again the focus of attention but this time around he was more 'generous' while showing his love for Gaiti and was more than willing to marry her as well. Tonight, he seemed more possessive, insecure and in love than selfish. Sarah Khan's performance tonight was quite decent and Shehroze Sabzwari has given this character the right treatment. Gaiti's character however sometimes gives the too-good-to-be-true vibes. Once again her ignorance in this episode while she was with her khala and cousins was difficult to relate to. Almas and Khayyam's scene was confusing since I would expect someone like Khayyam to react more aggressively to such behavior yet he simply said a few belittling sentences and walked away. Will he ultimately fall for Almas? I absolutely love Sarah Elahi's confidence and the way she owns Almas' character.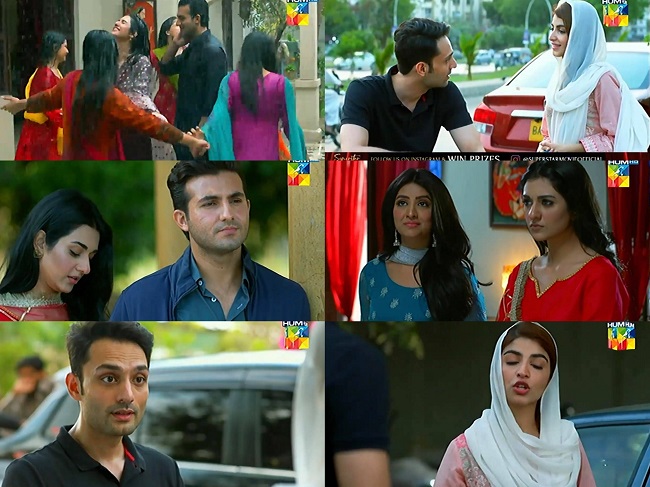 Nagina's Story
Nagina is my favorite character since her struggle has been a major part of the story. Nausheen Shah's impeccable performance makes this character an absolute treat to watch. Even after all these years Nagina was still shown struggling, she was shunned by everyone including Ustad sahib who is usually patient and gentle. Nagina's only hope is her daughter Sandal (who has not even been introduced yet!), Nagina hopes that she will eventually make a name for herself. Nagina has worked hard all these years and even though she has grown bitter but she continues to do whatever she can in order to make ends meet.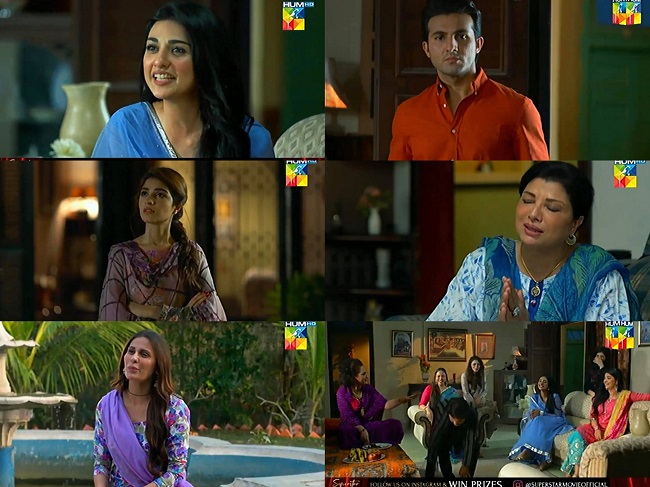 Maaz and Joya
Maaz and Joya's track so far has been covered in a really refreshing manner. The different turns in this track haven't been covered in a dramatic manner. Maaz's attitude in particular shows that he is confident that ultimately they will get married. Maaz has been shown as a compassionate, confident and practical young man. On the other hand, Joya is more fearful of what the future might hold for them. Kinza Hashmi and Osama Tahir both are playing their role well.
The Greedy Family
The greediness of Izhar's family was actually quite amusing! Some of the scenarios however were confusing since the impression given in the previous episode was that they are quite rich but it seems that they are generally just doing better than Islam and are not that rich after all. They are more than willing to put up with anything at all as long as their son gets married in a rich family.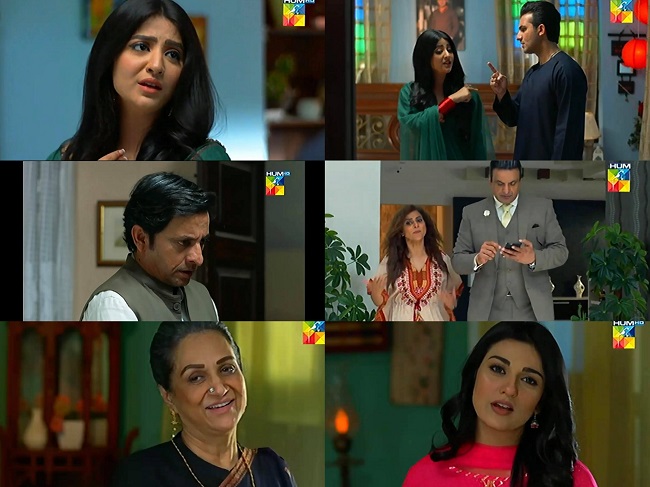 Final Remarks
I enjoyed watching this episode of Deewar-e-Shab, things are getting interesting and there is tangible progress in the story every week. Waiting to see how the story progresses in the upcoming weeks.
Do share your thoughts about this episode of Deewar-e-Shab.