Once again the breathtaking locations actually made it difficult for me to concentrate on anything other than the background! I have to admit that I was so distracted by the beauty of this place that I had to watch the episode again in order to focus on the characters and their stories! The beauty of Nepal has been captured in this play faultlessly and because of these locations you get transported to another world. Tonight's episode showed how Nida and Sikandar were getting closer to one another. While I don't "blame" Nida for falling for this man but it would have been better if these two did not hold hands in this episode as often as they did. For a girl like Nida, having such feelings for a man should be a big deal and holding hands shouldn't even be an option. Sanam Saeed and Adnan Malik's on-screen couple is working for me for now mainly because of the way these two have met, away from home, new place, new beginnings. The "love at first sight" scenario however is a little difficult to relate to but then it happens all the time in our dramas. It would have been good watching Nida think about these major changes in her life- her feelings for Sikandar. I am hoping we will get to see that in the upcoming episodes. While Sikandar is busy having the time of his life in Nepal, Shama was shown thinking about him all the time. Once again Sikandar did not even bother calling Shama which went to show that he wasn't very reliable. Although Shama's scenes were somewhat repetitive in this episode but I also felt like they needed to be shown in order to show the contrast between Shama and Sikandar. Having said that, watching her doing something "useful" like painting or anything at all would have made her scenes more interesting.
Nida's parents' scene just like always was very amusing. I love the way their relationship has been shown. Even though Faseeha's husband knows that she does not look at the world and things the way he or anyone else does but even then he keeps on doing things to make her feel special. He gets frustrated a lot and there are many scenes in which he curses her for making his life complicated but there is always one scene in every episode which shows that he loves her for who she is. Hina Bayat and Mohsin Gillani make a great on screen couple. It isn't very often that the relationship between the hero or heroine's parents is as interesting as it is in this drama. I actually look forward to their scenes and they never disappoint you. Every scene says something new about their characters and their relationship with each other.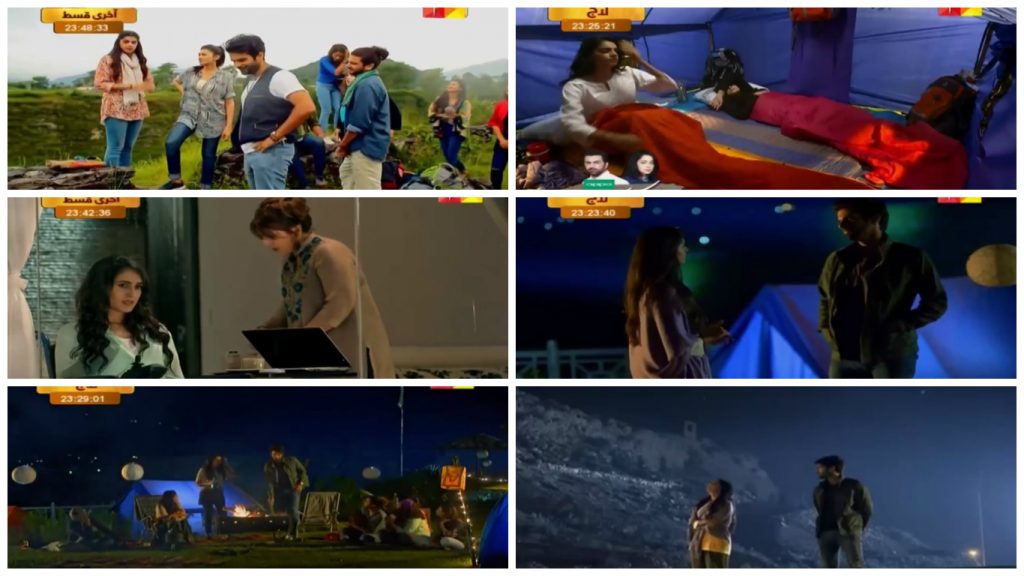 Dil Banjara so far is a simple story with quite a few interesting characters which give me a reason to tune into this drama every week. The overall setting of the play is not run-of-the-mill and the locations make the drama esthetically pleasing. Apart from Sikandar and Nida holding hands number of times and Sanam's dubbed voice in the scene after they cross the bridge, this episode was directed well. Also, I feel that I do not know Shama well enough although she got plenty of screen time in this episode or perhaps she is a very simple character. In short, I am very willing to sit down in front of my TV screen next week to know more about all these characters and find out what happens next. The best thing about the way this drama is written is that I do not find myself "judging" the characters too much because I have no trouble connecting to them.
I am waiting to find out if Sikandar really is capable of loving someone and staying committed to that person. Also, will he be able to tell Shama how he feels about Nida and that he does not love her? So far he has been brushing the entire issue under the carpet. Nida said that she simply could not afford the luxury of falling in love with someone – what will she do now?
How many of you watched this episode? Do share your thoughts about it.