Dil Lagi – Episode 20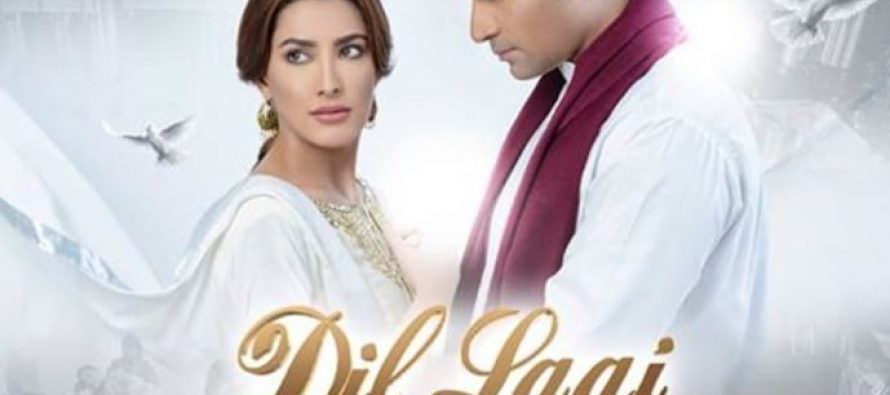 "Mein wadaa krti bhi nahi. Waada tum jaise log kr sakte hein Mohid jo nibhana jante hun. Mujh jaise log jo apne ghusse ke agay bebas hu, unhe waday nahi krne chahyeh. Ghussa waday bhula deta hai!!" For the first time tonight I truly felt for Anmol, not because Mohid hit her but because he thought she was capable of doing something like this to hurt him. And also because this happened when Anmol was willing to make a new start after admitting to herself that she let her anger control her. Anmol of course hasn't given Mohid much of a reason to have faith in her but until now he had the patience of a saint and now all of a sudden he does not know who and what he should believe. Anmol's reaction was completely justified and was shown brilliantly. Everything she wrote in her letter went to prove that she had more faith in Mohid than she had in herself. She knows that she might break promises and go against her own word because when she gets upset, she has no control over herself but Mohid would never do that. At the same time Mohid's state of mind was shown really well too. He kept on thinking about what the nurse said all day and all the things which Anmol had said to him before she married him therefore at the end of the day all he needed was a logical explanation for all that he had heard from Anmol. Anmol could not do that because she was bound by a promise, one she wanted to keep no matter what. I must say that I am dead against men hitting women in dramas no matter what therefore although Anmol left Mohid with very little choice but even then it would have been better if he threatened to hit her and Zulekha stopped them.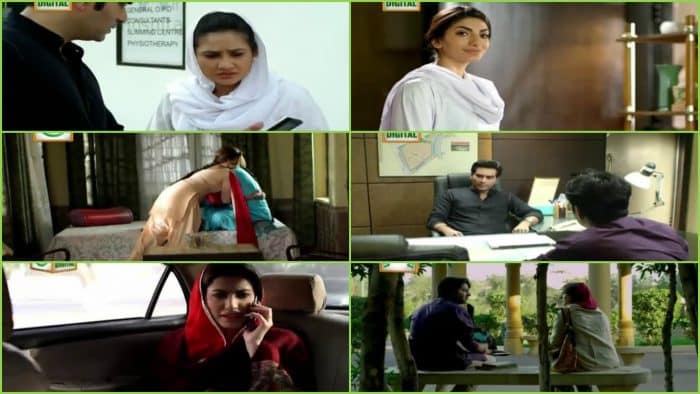 The episode opened with scenes which showed Anmol truly was in love, she was willing to do much more than before for Mohid in order to show her love for him. Zulekha picked up the change in her behaviour instantly and Anmol hoped that Mohid will also read her mind. Unfortunately for her Mohid came home with a completely different frame of mind. Anmol has fallen in love with Mohid but she is still the same person she was before, she never believed in giving people explanations and she still does not. She could have persuaded Mohid without telling him the truth but she chose not to. Mehwish Hayat and Hamayun Saeed once again nailed every single scene in tonight's episode and they were exceptional in the last scene. The last scene was also directed brilliantly except for the hitting bit of course!
"Dil sawalo ke jawab dhundne aur pahelian boojhne mei bara nikama hota hai." This dialogue summed up Mohid's state of mind. Sadly, Anmol is not the kind of person who believes in explaining herself to anyone therefore the situation went from bad to worse. Not only this, the way she reacted was completely in line with her character. Once again she let her anger control her which will actually give rise to an interesting situation. Will Sabiha and Zulekha do what needs to be done?? Or will the letter which Anmol wrote make Mohid question his judgment? Most importantly will Anmol forgive Mohid for the thappar??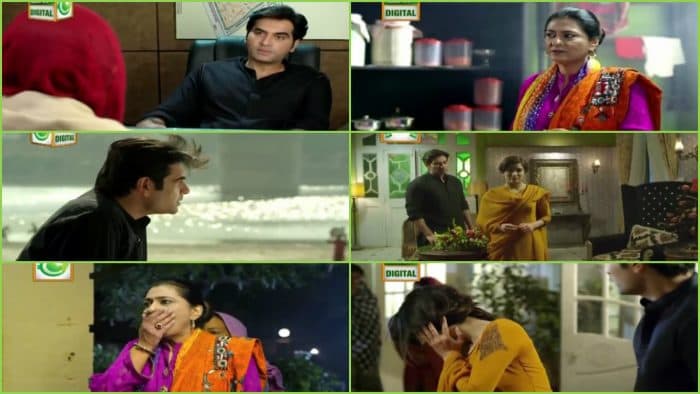 Zulekha in her own way pleaded Anmol's case when Mohid came home! I am waiting to see how she will react to the latest developments. Once again all the actors gave superb performances in this episode too. Saba Hameed has an undeniable screen presence which makes all her scenes count. Anmol's letter to Mohid was beautifully written – it covered every little aspect of her personality and was very honest! It went to show that Anmol did not develop a new personality overnight but was more willing to accept her faults and her feelings for Mohid. Zulekha and Anmol's scene in the kitchen was the most 'happy' scene of this episode. The last scene was extremely powerful and it made up for the slow pace in the first half of this episode. The thappar however was uncalled for.
This episode laid the foundations for what is coming ahead. Since ARY does not show preview of the upcoming episode therefore we can only guess what is going to happen next. Zulekha did say that Sabiha was coming tomorrow therefore I am expecting Sabiha to play an important role in clearing up the misunderstanding. We will also know how much damage this misunderstanding has done in the upcoming episode and whether it is repairable or not!!
How many of you watched this latest installment? Do share your thoughts about it.
Fatima Awan
Fatima Awan
Fatima Awan has been a part of reviewit right from its inception. She feels very passionately about Pakistani dramas and loves discussing them to detail. If it wasn't for the play Durr-e-Shahwar she wouldn't have started writing!
---