All the tracks in Dil Nawaz are winding up now. Everything is out in the light now with everyone aware of the situation. The most important development in Dil Nawaz is Fawad's father realising the situation his family is in. Rasheeda is a woman drowned in selfishness and her all measures have only caused the situation to go worse but Fawad's father, on the other hand, is a very sensible man. He will try to make the situation better rather than asking for stupid measures to get Fawad married tom Mariya.
The most disappointing track in the episodes was that of Kiran. Kiran's mother is a character who has shown to be supportive and accepting of everything her daughter does. She is a hard-working and loving mother but what she got from her daughter in the end? Kiran openly sided with Rasheeda against her. Kiran even did not tell her about Nasir calling off the marriage was for Kiran's sake and not himself. Kiran is also kind of obsessed with Fawad as she is not caring about her mother's life just for him which was very disappointing to watch.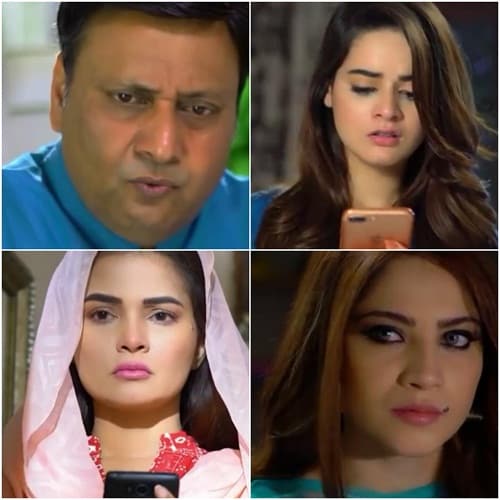 Fawad is a person everyone is obsessed with. His mother then Kiran and now Dil Nawaz. Dil Nawaz is using every tactic to save her "marriage" with Fawad. This marriage is not yet clarified by the makers. Dil Nawaz said that Fawad was not under her spell when they got married and he did not deny it and now he is constantly denying it. There should be an explanation of this shaadi now with everything else moving towards a climax.
Jahan Ara finally decided to give a chance to Tauseef but ended up finding about his son. She always calls Tauseef for everything and her sister humiliated him for years but still, she wanted him to keep waiting for her. And after finding about his son, she started a stupid rant about maine barri ko maar diya which was downright annoying. Girl! Your sister died of cancer and she was a very bad human being, your wish to get married has nothing to do with it but seems like Jahan Ara is not very bright to realise facts.
One good thing is they have shown an educated person handling this stuff with the help of Quran instead of a jhar phoonk wala baba which is a commndable step. What are your thoughts on the latest developments in Dil Nawaz? Share in comments!