…& the awesomeness prevails. I absolutely enjoyed this brilliant episode which was coupled with some power-packed performances & emotional scenes. I am so glad that without wasting a lot of time they progressed the story at a perfect pace & it feels like we're already through a lot of happenings & I already can't wait to see what's more in store for us.
Whatever happened was actually quite foreseeable. Behroz understood that Agha Jee would never allow him to get married to Ruhina, so he decided to let Bedaar Khan know what was going through his mind. Even though Behroz knew that his decision won't be respected by Bakhtiyaar, what he didn't know was that his own father will wage a war against him. The way Agha Jee reacted in result to Behroz's decision went to show that going against his wish was not an option for anyone in that family because Bakhtiyaar wants what he wants & when he doesn't get it, without a further a due he leaves no room for redemption. Arjumand means a lot to Bakhtiyaar but what matters to him the most is his word of honour & he just couldn't accept that his own son wasn't ready to oblige. Bakhtiyaar actually underestimated Behroz when he didn't take his stance seriously because he didn't know that Behroz had made up his mind & he wasn't going to budge at all – he loves Ruhina & he would do anything to be with her.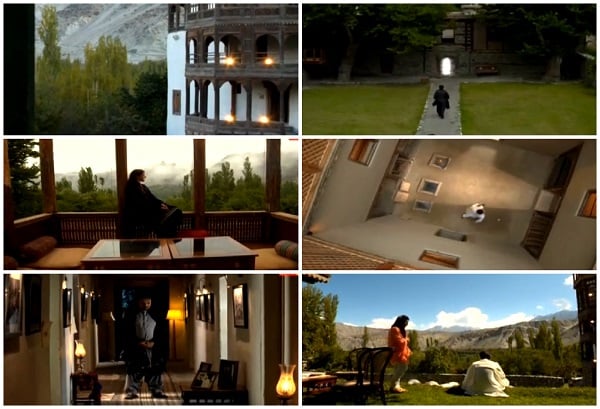 I absolutely love the relationship both Behroz & Suhaib share & their parting scene was so very emotional. Suhaib tried to stop Behroz from leaving by doing & saying everything that he could but more than Behroz'd listen to his brother, he wanted to show Bakhtiyaar that he would not let him rule his life & he wasn't going to bear the burden of his decisions anymore because he was done with being his stooge.
Even though for Bakhtiyaar, there was a glimmer of hope that Behroz might return, he still decided that he wanted to move on & find ways of damage control because he didn't want to become the talk of the town as everyone knew the finalized date & time of Arjumand & Behroz's Nikkah. It was quite expected of Bakhtiyaar to approach Suhaib & order him to get married to Arjumand. Yes, Bakhtiyaar is unreasonable but then that's who he is, he has gotten immune to controlling people in his life, he is used to seeing people follow his orders & this is exactly why instead of asking Suhaib his thoughts on this matter, he, on his own decided that Suhaib will take charge of the situation & will get married to Arjumand. What Laila & Suhaib said to each other didn't come off as a surprise because their chemistry & candidness was too obvious the moment they both shared the space. Laila has already fallen for Suhaib & so has he but unlike Behroz, he cares for his father, his father's pride & his father's dignity a lot & because of that he already knows that he is in no position to question Bakhtiyaar's choices.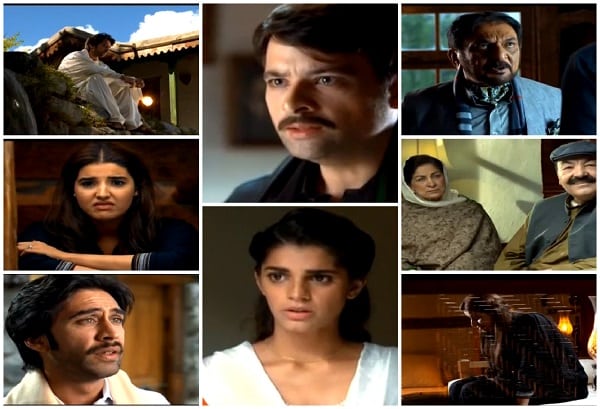 While watching this episode I just couldn't stop wondering how peaceful things would've been if Tara Mehmood's character wasn't made so typical or in fact wasn't made a part of this whole drama to begin with? Yes, she is Ruhina's bhabhi & we all know that but why is she so typical? Her ways with twisting words & situations was the only black spot on this otherwise perfect episode. I liked the conversation between Ruhina & Behroz because there was nothing but honesty. Behroz has left everything & now it was time for Ruhina to stand by him & she actually made sure to let him know that she will stand by him because even for a moment she didn't hold back in voicing out her thoughts in front of Muzammil & Zohra. What Muzammil said was also true because being Ruhina's brother he naturally has inhibitions about Behroz & his proposal but I am sure he won't be able to resist for too long because both Behroz & Ruhina are going to stand by each other. Even though once again we didn't get to see much of Ruhina's character, I have suddenly developed a liking for her because of the way she projected herself, she knows she loves Behroz & that is why whatever he said didn't shake her for a second as for her, nothing else matters anymore & that made me like her a lot.
So, this was it from this week's episode of Diyar-e-Dil. I absolutely love the way all these actors are performing in this serial. Mikaal has been able to convey the emotions of Behroz perfectly & Ali Rehman has done so well as a submissive son. I must say Sanam Saeed looked beautiful & the whole ethnic look suits her even more & her acting is obviously the perk of watching her on screen & Hareem Farooqi has acted effortlessly as well. Even though this episode had a lot of intense scenes, they all were perfectly handled where nothing was overdone. I am glad that the director has put in a lot of work & attention to detail like the furnishing in Ruhina's home aptly shed a light on the era the story for now is showcasing & similarly the mention of cheque book also hit the mark. To be honest, even though Arjumand was down & depressed like we all expected her to be, I was happy to see her retaliating against Agha Jee's decision because no matter how much she wanted to get married to Behroz, she actually informed her family that she wasn't so eager to get married that she'd settle for anyone just like that. I can't emphasize enough on how these scenic locations have contributed in making this drama a visual treat, the moment you tune to the episodes of Diyar-e-Dil; it takes you to the world of its own. This episode was more like a rollercoaster ride of emotions because where you actually understand the rigidity of Bakhtiyaar, you feel for Suhaib & Behroz too. Even though Behroz might seem stubborn, you actually understand where he's coming from as he is done with pleasing his father & now he has taken a stand for the most important thing in his life. I love the characterization & more importantly I like the depth with which all these characters have been written & etched out. I absolutely enjoyed watching the second episode of Diyar-e-Dil & please let me know your thoughts as well. :)
Keep Supporting,
Cheers,
Zahra Mirza.
ps: Can anyone share a downloading link to the actual song 'yaar-e-mann'? :)