I watched the play Mere Pass Pass when it went on air a few years back but when I sat down to watch it again now so that I could do justice to my review, I realized there was very little which I had actually forgotten. Yes Mere Pass Pass is one of those plays which leave a lasting impression on your mind. The play has been written by Samira Fazal, it has been directed by Misbah Khalid and produced by Momina Duraid. When Mere Pass Pass went on air Noor-ul-Huda Shah was part of the Hum TV network too and I think it was a time when both Noor-ul-Huda Shah and Momina Duraid used to take special interest in the scripts that were being written for Hum TV. That was probably why the scripts back then had much more clarity. The main cast consists of Deepak Perwani, Nadia Jameel, Moammar Rana, Aysha Khan (senior), Faisal Shah and Ayesha Sana.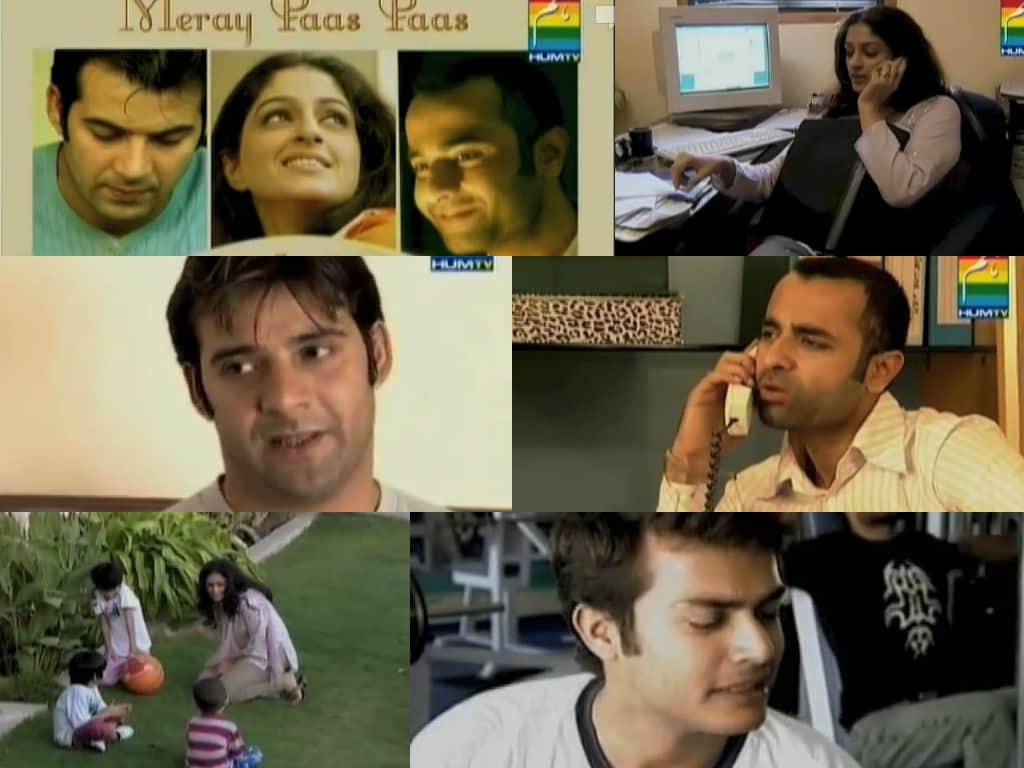 The story of Mere Pass Pass is unusual; it is the story of a man Shariq (Moammar Rana) who falls in love with a married woman. It is a case of love at first sight, he has no idea that Eman (Nadia Jameel) is married to Adil Kamran (Deepak Perwani) – a man who visits the gym owned by Shariq quite often and is definitely not among Shariq's favorite clients. The way the characters are related to each other is very interesting indeed. Unlike the recent plays written by Samira Fazal, the personality traits of the characters stay the same right till the end. I am all for character development but this play is more story driven. The writer does a superb job of sticking to the main story right till the end. You can't help but fall in love with Shariq's character in particular. There are times when you wonder if people like him really exist and there are times when you want to believe desperately that human race would be nowhere without people like him! Shariq's commitment to Eman and his silent love for her is the main attraction of the play. I found myself rooting for them all through the play.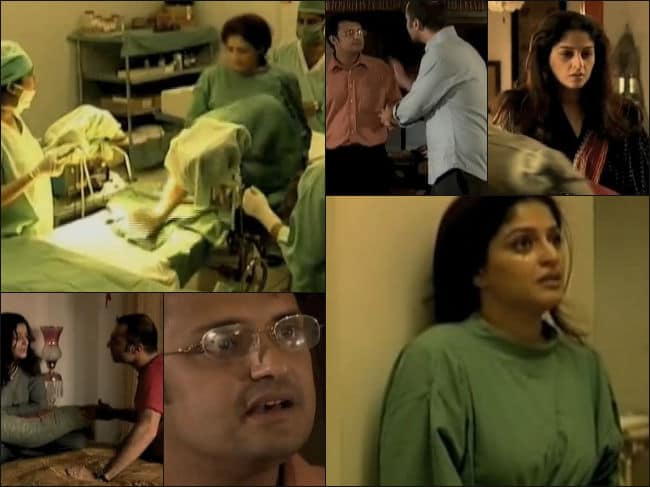 Eman and Adil stay happily married for five years. Although, they are poles apart but Eman's love for her husband and compromising nature keeps the relationship going. Adil Kamran is a very practical, headstrong, heartless and an unreasonable person, so much so that nothing in his life is more important than the goals he has set for himself. He is definitely a person who is made up of his complexes; his sole aim in life is to have a good lifestyle and he cannot put up with people with a "middle class mentality". Eman respects the way Adil wants to live his life, not only this she tries her best to mould herself according to her husband's wishes. Eman does all this for Adil because she loves him, she never thinks that she is doing anything extraordinary by trying to live the life Adil dreamed for them. Eman believes in deriving happiness out of simple things; this is one trait of her personality she cannot grow out of despite of Adil's insistence that she should change herself.
Shariq is simple, genuine and crazy in love with Eman. Shariq gets the opportunity to get closer to Eman when he starts living next door to her. Eman and Adil's marriage breaks apart because of Adil's stubborn and unreasonable behavior (I am not going to give away the main twist in the tale because some people may not have watched the play). The way Shariq and Eman evolve from being complete strangers to best friends is shown brilliantly. Faizer (Faisal Shah) and Shariq's friendship is also a very special part of the play. Faisal Shah's dialogue delivery is not impressive most of the times but the cuteness of his character more than makes up for it.
The beauty of this play lies in its simplicity, the perfect characterization and a very engaging screenplay. Every character and actor leaves a lasting impact. The casting is faultless and all the actors share superb on screen chemistry. There are times when the camera work isn't very impressive but overall the direction and editing is spot on. Nadia Jameel is flawless as Eman and Moammar Rana is equally brilliant as Shariq, he brings out the best in his character. I just wish both of them would have paid a little more attention to their wardrobes. Deepak Perwani was the perfect choice for playing Adil; his body language and dialogue delivery are very convincing. I really enjoyed watching Ayesha Sana after a long time; she is such a fine actress, I wonder why we don't get to see her in dramas any more. Ayesha Khan (senior) stole my heart as Shariq's mother, I loved her character and her acting. The baby playing Ana is adorable. Samira Fazal deserves due credit for showing some of the most extraordinary mother in laws in her drama serials.
Eman may have been an emotionally weak and vulnerable person at one time but Shariq's love gives her the strength to let go of the past. It was a pleasure watching a woman following her heart and making a wise choice in the end. There were a few minor details which were not at all convincing like the way everyone left their front doors open all the time and why was Emaan still wearing her engagement ring right till the second last episode? I am not sure if the recap of the entire serial was needed before showing the last episode since the play was short and to the point.
The OST of the play has been beautifully sung by Hadiqa Kiyani and Atif Aslam. I enjoyed listening to it over and over again. All the episodes are available on youtube in good quality. The play had a sequel as well; it was the first Pakistani drama with a sequel. I think this play is a must watch for everyone who has not seen it.
I would love to hear from all those viewers who have watched the play.
Fatima Awan