Ohkay so, these episodes of Dushman e Jaan were gripping & nicely done. It is interesting to note how every situation in this drama is very intense, be it what happened before or now all of that is happening between Hatim & Rubab. I really enjoyed seeing their relationship evolve, where they both have grown to love each other & are now looking for ways to be together.
Their Love Story
Hatim has outdone himself & in pursuit of finding his peace, he has not only found love but a lot of satisfaction. I will, however, say that I wish the writer had not reiterated that Hatim was getting all the profit in the business because of Rubab's 'kismat', rather it would've been nice to hear him say or believe that because of all the good he has done recently, he was attracting the good in his life. This kind of mentality needs to change where the profit & loss is usually related to a newly wedded bride because no one bats an eyelid in the case of profit but when it comes to loss, the girl is held accountable all her life. Also, on a side note, I also hope the drama makers start showing the house-help & servants being treated with some kind of respect, about time to change this narrative as well – especially when the person is as nice as the one shown in this drama, who is so kind & soft-spoken.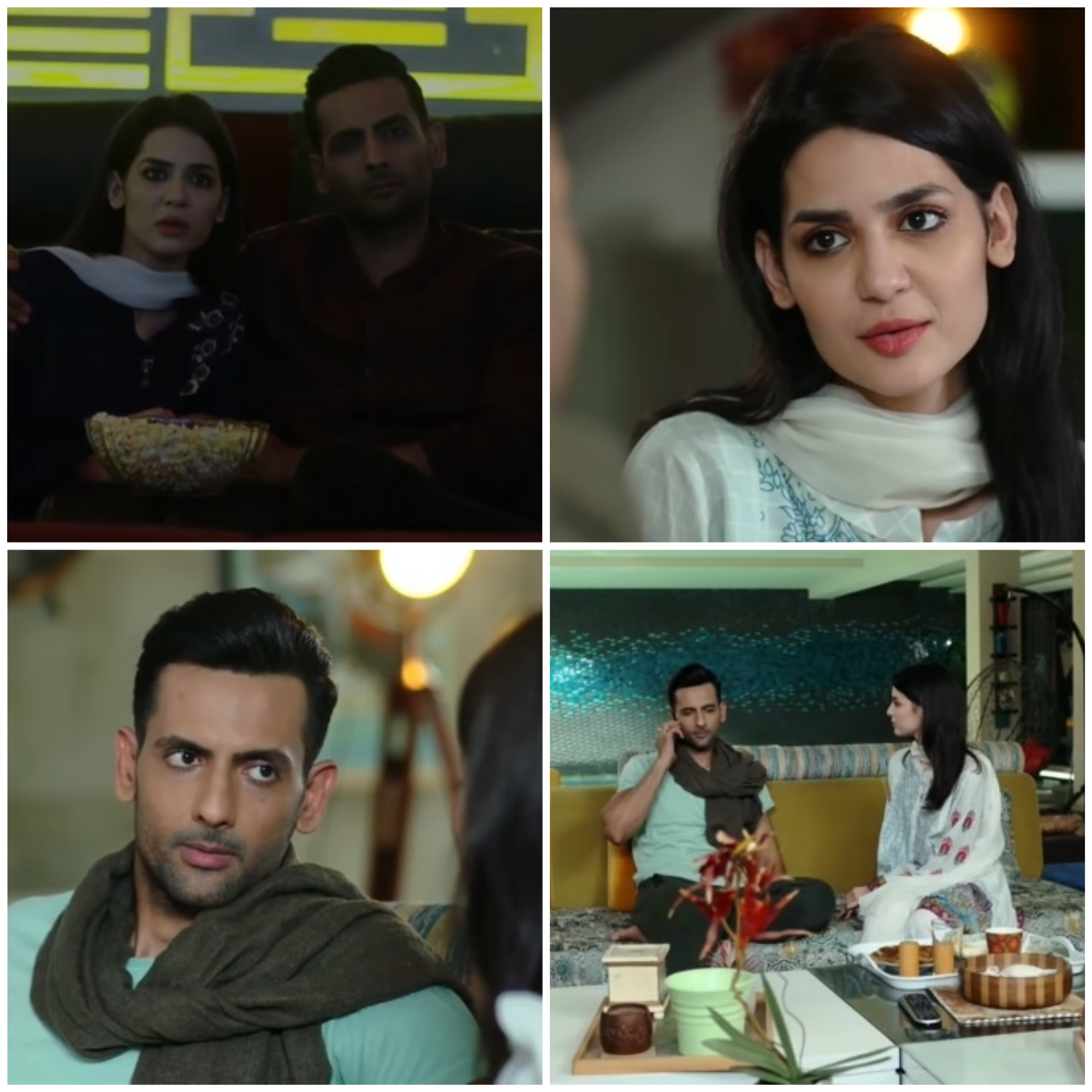 Anyhow, it was nice to see Hatim finally understanding the true meaning of relationship, commitment & love. Although Rubab had some reservations & seeing the reaction of Uzair, she knew Hatim made a hasty decision but as the days passed by, it was so good to see Hatim proving it to Rubab that he was a man of his word. Rubab did feel burdened knowing that she was actually pushed into his life but through his approach, Hatim showed it to her that he wanted it more than anything at this point in his life. All the moments they shared as a couple where Hatim continued to show her love to Rubab were done very nicely. It is always a treat to see this kind of healthy relationship where the romance is carried out between the pair in such a decent & respectful manner. Their chemistry is actually perfect which was a pleasant surprise.
The Opposers
At first, I thought Ehsan redeemed himself when he took a stand for Rubab in front of Hatim, letting him know that she was not alone & as a father he was not going to allow his daughter to be mistreated this way but he continued with his unreasonability when he pushed Hatim to bring his parents if he wanted to take Rubab back to his home. Ehsan should actually understand that he can not force others to respect his daughter just because he wants it. Also, it is sad that after all that Hatim has done for this family, Ehsan doesn't mind putting him through scrutiny on all occasions. At least by now, Ehsan shouldn't doubt or question Hatim's intentions because he has proved himself a lot of times. As a father, his feelings were right but seeing him putting Hatim in a tight spot was not nice.
Hatim's father Kamal made his point clear that he was not going to accept his marriage to Rubab. He has his own petty reasons but more than that, what was really interesting to see was how his mother Fiza continued to support Hatim. She knows what he has been through, therefore she feels obliged to stand by him, plus Uzair's perspective also helped Fiza understand that this marriage was actually doing favors to Hatim & as a mother, that's all that she really wanted.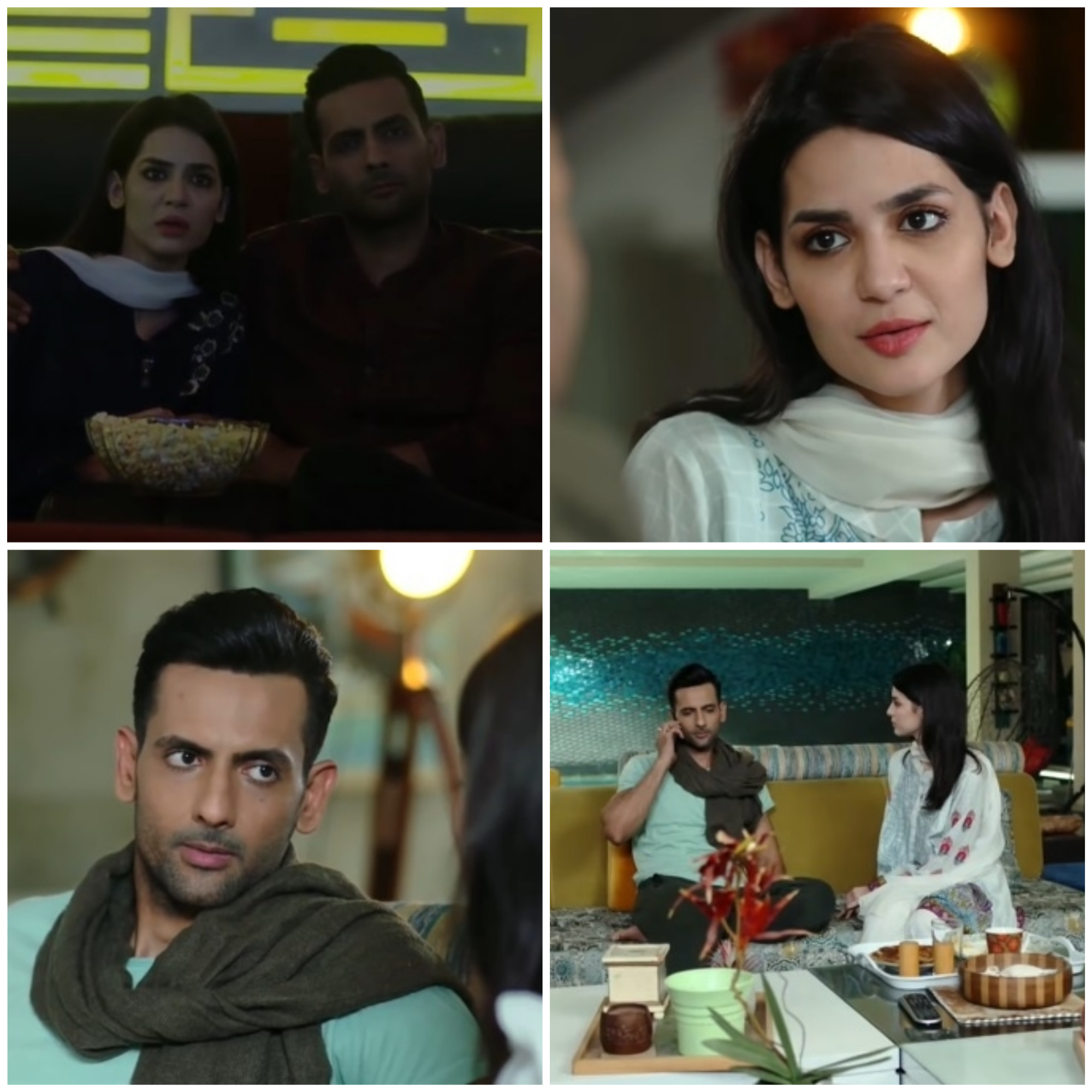 I really like Uzair's character as well, especially because he is the voice of reason & even though he is Hatim's best friend, he always feels its his duty to show him both sides of the picture. Uzair too has seen how Hatim suffered, so his concerns are very much rational & appreciated. Hatim may find Uzair meddlesome but he too doesn't overrule the fact that Uzair comes from a place of concern for his friend. While watching these episodes, I wish they had given more coverage to Uzair & even his wife – showing them as friends of both Hatim & Rubab. At least, this way, the coverage that Nighat gets would've lessened & the viewers had been spared her typical gibberish.
Nighat & Abid got a lot of coverage in these episodes as well & sadly, nothing that they said or did was new or exciting. Nighat continued being mean & Abid kept on trying hard to change her perspective & mentality. I think by now I should get used to her character & her annoying attitude but she too is a representation of how usually relatives are like in general. I again wish the sidetrack of Uzair & his wife was given more coverage than that of Nighat & Abid because they have nothing new to offer.
The highlight of these episodes for me was when Hatim decided to show his love for Rubab, but this time loud & clear. It was also upsetting for him because he was hurt by the fact that his father did not mind assuming that he could actually do something illegitimate. This is what riled him up a lot more & also drove him further to prove that he was going to do what it takes to protect Rubab & the sanctity of their relationship. In all those scenes, Mohib Mirza's acting was phenomenal. He showed Hatim's rage & fury to perfection. Saba Hameed supported Mohib Mirza beautifully as well. Imran Peerzada too acted well & delivered his dialogues as per the requirement of the scene, however, I don't know why every time he finished his sentence, going by his expressions I felt he'd burst into laughter – lol, that's the kind of expression he had, which I enjoyed watching, to be honest!
Brilliantly Executed Episodes
Overall, these episodes of Dushman e Jaan were brilliantly executed & just when I was thinking it couldn't get any better, the preview of the next episodes promised a lot more drama. It seems Rubab is about to find out who Hatim actually is & their relationship will hit a rock bottom. I already feel for Hatim because Rubab will obviously find it hard to come to terms with the reality & it seems Hatim will have to do a lot more to convince that it was just a mistake that he too has punished himself for. Not to forget, there's Ehsan too who has shaped up to be another unreasonable character. Madiha Imam & Mohib Mirza's brilliant chemistry as Rubab & Hatim was such a pleasant surprise. Seeing them both on the title as a couple wasn't as convincing, to be honest, but now after seeing their relationship & how they treat each other, it was really nice. Mohib Mirza scores all the points for such a phenomenal performance in these episodes, really liking his character so far. I must say Saba Hameed's styling is on-fleek in this drama, she looks so stylish & graceful as Fiza. I have thoroughly enjoyed Dushman e Jaan so far & looking forward to more. Please share your thoughts about these episodes of Dushman e Jaan.
Keep Supporting,
Cheers,
Zahra Mirza.