Ohkay so, this set of episodes of Dushman e Jaan was gripping & interesting. With 4 episodes per week, it is a relief that the pace of the story & drama is not a concern at the moment. The story is progressing & continues to develop with each passing episode. It is interesting to note how every set of episodes focus on one aspect of the story, which shows that a sweet time is being given to certain developments. So far, Dushman e Jaan has continued to impress & I am hoping the same for the remaining number of episodes as well.
Realizations
This time around, the entire focus shifted on Hatim, his realization & his redemption. This tragedy has turned out to be an eye-opener for him, which has convinced him to become a better version of himself. Hatim continues to blame himself because he is so guilt-stricken to even realize how much he has started to do for Ramsha's family. However, the people around him, like his friend Uzair as well as his mother Fizza can clearly see the changes in him. This shift in behavior & attitude in general has been my favorite thing to notice in all of these characters.
Hatim slowly found his way into Ramsha's house. He started with small steps but didn't know that he will find Ramsha's family surrounded with so many problems that he won't be able to turn a blind eye & will continue to get involved. Hatim had spent enough time indulged in the misery & self-loathing but now, he saw it as an opportunity to do something that will at least be equivalent to paying the price for his grave mistake. The life is moving on, Rubab, Ehsan & Rameez are learning how life is going to be without Ramsha around but the way Hatim is trying his best to lift the burden off their shoulders eases their pain. Hatim got to see everything up close & also realized how tough Ramsha's life was but with her gone, the brunt is being faced by her family members.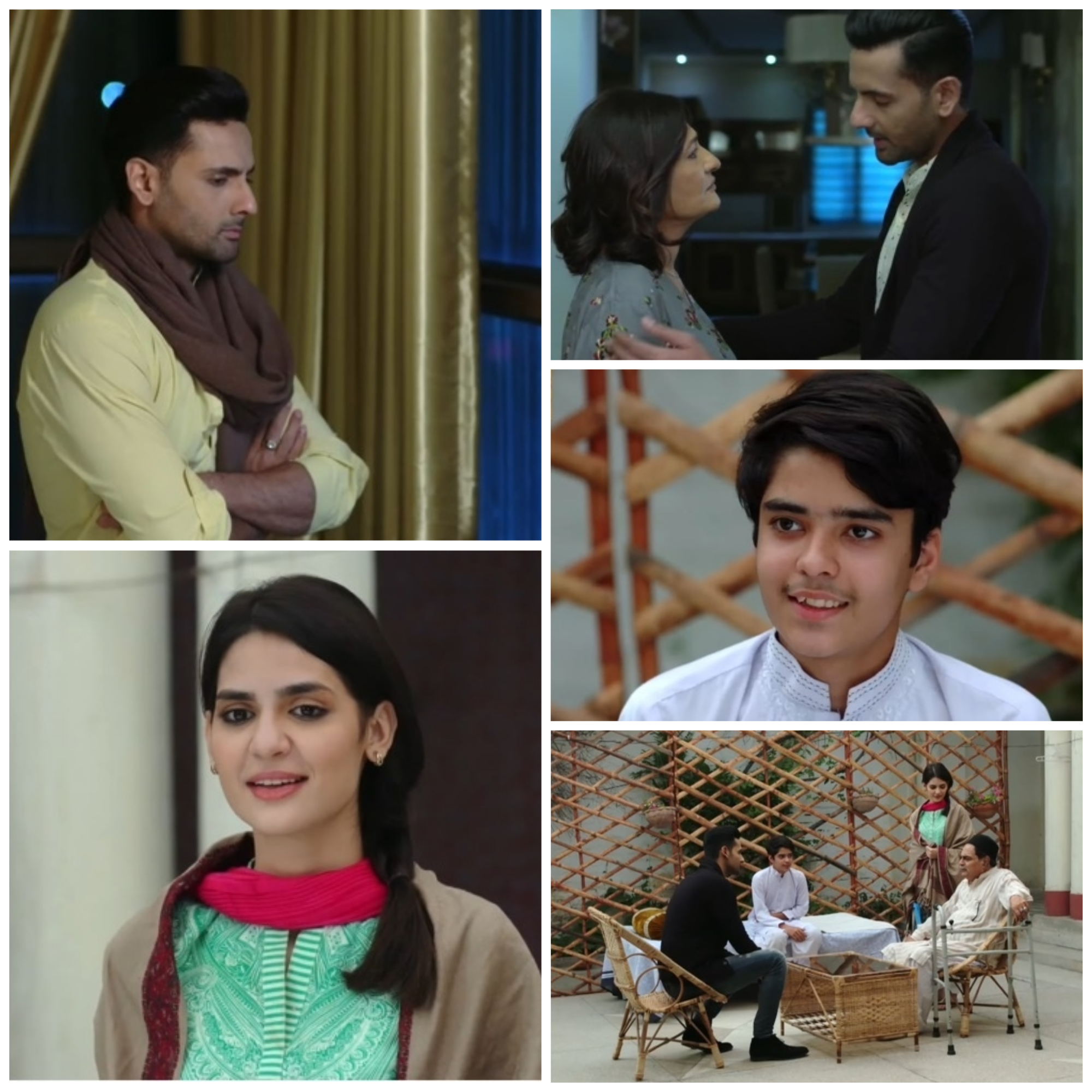 Hatim has taken the responsibility of Rameez's medical treatment & as much as Rubab & Ehsan didn't want to take any favors, Hatim persuaded them. This has also helped Hatim see himself in a different light. As much as Fizza or even Uzair tell him to not get involved, Hatim can not help because this way he finds repose & solace. This aspect has been highlighted in a beautiful manner that the moment you start doing something good, the moment you start helping others & just simply act kindly, it not only comforts the recipients of your kindness, but also heals you. This is exactly what has been happening with Hatim.
Another brilliant part of these episodes was the shift in Hatim & Fizza's relationship. All these years, Hatim's mother was too occupied but it is good to see how she has also realized her mistakes & continues to make things right. She has understood that her negligence was distressing for Hatim & now was the time when he needed her the most, this is why she made amends & saw her equation with her son change for the better. Hatim also acknowledges the efforts his mother has put in, this is why he has eased around her. They are more comfortable & cordial with each other, they now freely discuss their feelings & thoughts with one another – this change in their relationship was very nice to see.
As the days are passing by, Rubab gets to see the real faces of people. It didn't take much time for her own relatives to shatter her faith in people & then the people she is coming across on a daily basis are making her realize how tough it must've been for Ramsha but she endured it all for the sake of her family. Rubab is trying her best to take charge of the situation but she is slowly learning & with Hatim around, she also feels a sense of relief. All the scenes of Rubab with her father & brother are so emotional. I also find myself tearing up the most during Ehsan's scenes, seeing the pain & helplessness of a father is so heart-breaking, plus Irfan Khoosat has portrayed this character with such finesse & has given such a soulful performance that you just can not help but feel the sadness.
Hatim found himself smiling after a long time. He seems comfortable with the idea of facing the world & most importantly Ramsha's family. Hatim has not completely healed but he is at least at that stage where he has come to terms with the fact that Ramsha did not die solely because of him. After a long time, Hatim consoled himself; this goes to show that all the things that he has done for Rameez, Rubab & Ehsan are helping him coming out of the guilt that he was feeling all along.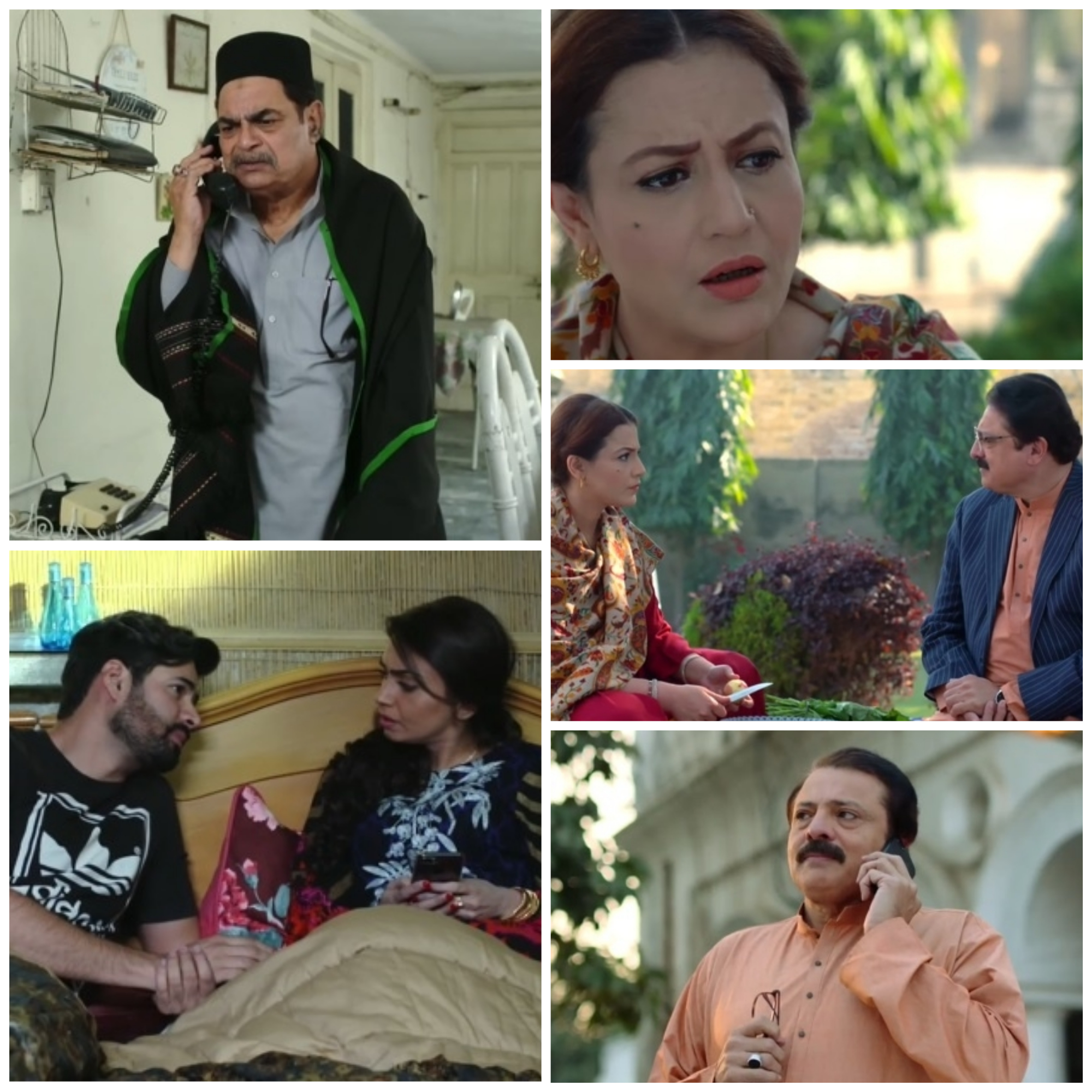 In the course of realization, Nighat isn't far behind either. She too has figured out that Rukhsana is not her ideal bahu & more than that, she doesn't even wish to be one. Rukhsana is not evil, it's just that she has been independent all her life that she really has no idea how to function in an environment where she has to act according to others; especially her husband's parents. Zaheer continues to be love-stricken but he is not the kind who will ever be decisive, he likes being led & now with Rukhsana having such a strong personality, he will never oppose her. The writer has also shed a light on the regressive thought process women usually have when it comes to their potential daughters in law. Nighat thinks Rubab is only worthy of her praise because she takes care of household chores, making it look like that's the only good quality Rubab has!
Well Written & Directed Drama
These episodes of Dushman e Jaan were executed really well. The conversations seem heartfelt & some of the dialogues carry a lot of meaning. The process of seeing all the characters slowly coming to terms with the tragedy & then picking up the pieces was beautifully covered. The interactions of Hatim & Rubab are precise but are enough to show that they are definitely at the dawn of a relationship. Rubab has seen Hatim at his best but only he knows what took him to get here. The mother son relationship which is being fixed & nurtured is another aspect which I enjoyed watching. I love how Fizza puts her trust in her son & supports him because she understands this is exactly what he wants at this stage of his life.
Mohib Mirza should be very proud of himself for giving this level of performance in Dushman e Jaan. All the characteristics of Hatim have been elaborated with such clarity due to his strong performance in this drama. You actually can read what he is thinking, which for an actor is a success in itself.
Madiha Imam is a fine actor of Pakistani drama industry. She always gives every performance her heart & soul, which is why her characters always have a very real feel to them. I will however say that Madiha Imam is usually one of those very few actors who do not rely on a lot of makeup, but not sure who forced her to be all dolled up in this drama. Her kohl'ed eyes, blush-on, light contour & glossy lips end up being distracting in some of the very emotional scenes. She is naturally so pretty, so there was absolutely no need for the makeup artist to go heavy-handed with makeup & also because of her complexion, little makeup ends up looking a lot more. I wish the stylists had chosen a no-makeup look for her because she would've carried that effortlessly as well.
All the supporting actors have also played their part really well in Dushman e Jaan. Saba Hameed's performance as well as the character she is playing is really good. The actor playing the role of Uzair has done a commendable job as well. The OST is really nice & all the background effects add more depth to the situation. So far, the script & the direction of Dushman e Jaan are very strong, let's see what's in store for us. Please share your thoughts about these episodes of Dushman e Jaan.
Keep Supporting,
Cheers,
Zahra Mirza.