With this episode, Pyar Ke Sadqay has officially entered a phase that is painful to watched and has done-to-death written all over it. Although everything makes sense, it is definitely upsetting watching a drama like Pyar Ke Sadqay banking solely on a man's lack of good judgment just like so many other dramas. It happens a little too often in our dramas that the man, whether he is an intelligent businessman or someone as gullible as Abdullah falls for the trap set by the 'other woman' and her 'accomplices' of course! This drama had plenty of tracks that could have been used to take the story forward. Mahjabeen and Abdullah could have joined hands against Sarwar, Mansoora could have been the opposing party but unfortunately, the writer took the same old route. Abdullah has such a caring and sensitive side, watching him drop Mahjabeen like that was such a disappointment.
Abdullah and Mansoora Disappoint
A lot of people talk about the negative portrayal of women in dramas but I feel that the way men are portrayed in dramas is equally regressive. Abdullah was such an appealing grey character, his flaws made him human and his strengths made him likable. In the past whenever he was confused or in need Washma, Pho, and sometimes even his mother were there for him. This time around there was absolutely no one to guide him in the right direction, as a consequence Sarwar and Shanzay took over! This entire process of changing Abdullah's mind took a lot of days yet no one intervened. Mansoora has clearly changed sides and given up on Mahjabeen completely which is yet another disappointing development. Basically, the writer did everything in her power to ensure that Shanzay and Sarwar will eventually be able to manipulate Abdullah. Abdullah remembered what Munshi sahab said to him about Mahjabeen being a liar but he completely forgot everything he had said to him in the recent past.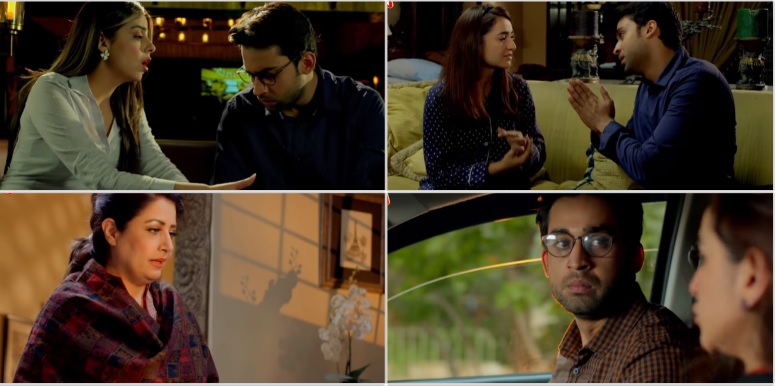 While it is understandable that there is so much pressure on Abdullah he chose to 'get rid' of the woman who was not blackmailing him since that was the easier choice. Shanzay's suicide obviously played a major role in all this. Her desperation tonight was yet again terribly annoying. She is turning out to be a pest!! Her reason for forcing her way into Abdullah's life is that he makes her happy! The loser makes her happy, we can only wonder how?! Abdullah has barely interacted with his mother in all these weeks and tonight Sarwar convinced Mansoora that Shanzay is a better 'option'! So basically Mansoora's scenes in the previous episode were pointless. She is once again doing exactly what Sarwar asks her to do. Mansoora's character too had so much potential, the way she was willing to help Mahjabeen learn their ways and she had a caring side too, now it seems she is back to being the irresponsible person who takes orders from her good-for-nothing husband.
Abdullah's weaknesses and his 'majburis' made sense but even then the writer ruined a beautiful character by turning him into yet another irresponsible and insensitive husband. Abdullah and Mahjabeen could have been a force to reckon with yet we have watched only a few scenes covering their happiness and companionship. The flashback scenes, Abdullah and Mahjabeen's expressions and feeling after Abdullah dropped her off to her parent's house showed that they were both in love with each other. Abdullah did something he did not want to do, he was also hurt and broken but right now I feel for Mahjabeen more than I do for Abdullah. I am waiting for Washma to knock some sense into him. Even though Abdullah's behavior was extremely disappointing tonight but Bilal Abbas Khan's performance was topnotch like every other week.
Washma and Pho
Washma and Pho are finally back in the picture, thank God for that!! Tonight's episode focused on Washma personality for a change. Her conversation with Pho and reflected her opinion about love and men in general. These conversations also gave the viewers an insight into her dead father's personality. Washma is finally thinking about getting married but she was clearly more concerned about what she witnessed on her way than anything else. Washma's character continues to be the most refreshing element of Pyar Ke Sadqay. Srha Asghar and Sharmeen Ali have played their respective roles really well. Both of them are independent and intelligent women who always find an easy way out of the most difficult situations. Most importantly they look out for each other and the people they love. Such positive characters should definitely be given more screen time and shouldn't be sidelined.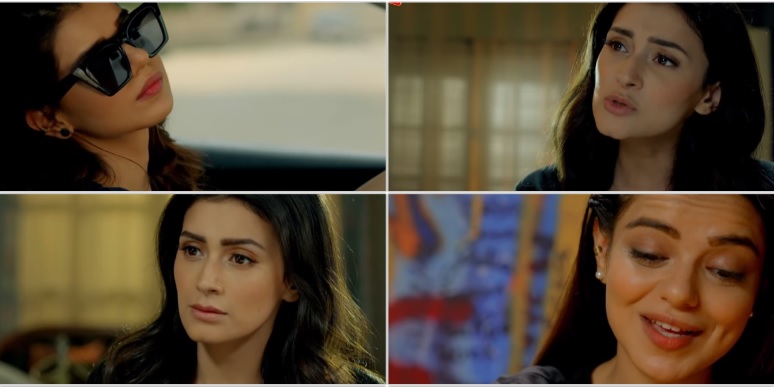 Poor Mahjabeen
I always saw Mahjabeen as a strong character even with all her shortcomings. She always managed to find a way out and no matter what happened she stayed positive and happy. For the first time tonight, it seemed like Mahjabeen was truly sad! This time around she couldn't rescue herself or cheer herself up like she always does. I truly felt for her tonight and there were times when I thought that she deserved better than Abdullah!
She has literally begged everyone in the house to let her stay for all these weeks yet she was asked to leave! Mahjabeen's mother yet again said something tonight which she shouldn't have said in front of her. Whatever she said confirmed her fears and that was probably why her confidence was completely shaken when she was trying to convince Abdullah once again! Yumna Zaidi has been absolutely phenomenal as Mahjabeen, she translates Mahjabeen's innocence exceptionally well on screen.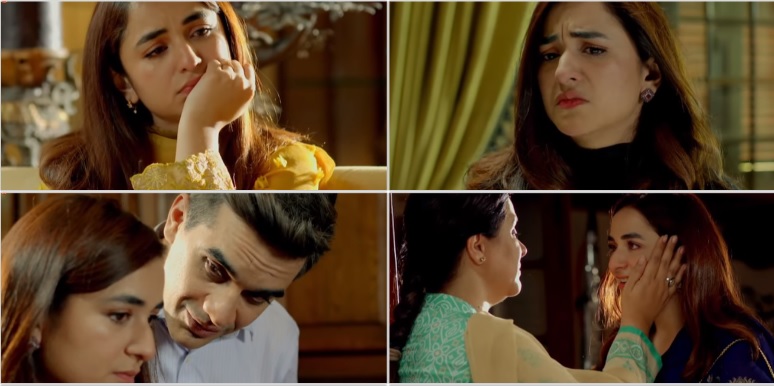 Final Remarks
Tonight's episode was terribly upsetting, a drama such as this one shouldn't have taken this turn. The preview of the next episode was even more upsetting. Hopefully, Washma will be able to turn things around since Abdullah does love Mahjabeen, he only needs someone to make him realize that. I am also hoping that we will get to watch Abdullah's character development since it is much-needed. I am waiting to see how Sarwar is punished in the end and Mansoora should be shown setting a good example for her daughter!
Did you watch this latest episode? Share your thoughts about it.