And exactly at 8:54 p.m, for one last time, Biwi No.1 and Biwi No.2 came twirling back to their piya and the piya glanced at Biwi No.1 (I still don't know what for) and ta-da- "Dursi Biwi" came to an end! Here's to not having to put up with any more what-on-earth-am-I-watching feelings, BHAI BHAI tantrums, OTT supporting characters, aaja-piya-mein-ne-tere, ishq-mein-jeena-seekha background feats, extra-long, excruciatingly annoying & forced crying sequences,  baby-snatching schemes, piya-snatching plots and I guess the best of all- no more twirling!! And if this doesn't call for a celebration, I don't know what does! Yep folks, life's cool :D!
The most suitable background score for the ending scene could've been this poem: I love you, you love me, we are a happy family…Let's just say that this was the most pathetic last episode I've ever watched and to tell you the truth, this episode alone makes all the other dusri biwi plays look a zillion times better! I couldn't help thinking about the dusri biwi plays I have watched to date and the list includes Shukk, Aahista Aahista, Bari Aapa and others-none one of these serials showed biwi No.1 and biwi No.2 living together happily ever after so in this regard, Dusri Biwi has indeed set an unprecedented trend. Sooo creative, right? But my question is, if they really had to show something entirely different to what's normally shown in our plays, why couldn't they show Biwi No.1 & 2 standing on their own feet and leaving their heartless and repulsive piya for good?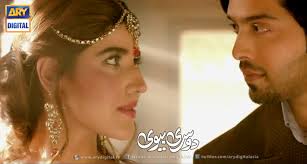 Help me out, I don't understand why on earth Aisha's Bhai and Bhabi Jee were given soo much importance in this episode? Bhai's monologues, Bhabi's words of 'wisdom' and whatnot! "Dusri shadi koi gunaah tou nahe. Aur Aisha kay saath yeh sab iss liay horaha hai kyunke uss nay Farah ko baddua di aur uss kay saath nainsaafi ki." It does seem like Bhabi Jee wouldn't mind if her husband gets married for the second time and considering how generous she is, I suggest Bhai Jee should actually consider that option! And I couldn't believe my ears when she straight off declared that Saman went missing because karma had to get back at Aisha. Well, if that's the case, Farah should be suffering because she is a home-wrecker and Hassan should be suffering even more because if there's anyone to blame, it's him! And I don't get how one mere conversation between Bhai and Bhabi actually brought about an inqilaab in Aisha and after overhearing all of this, she actually asked Farah for forgiveness? Why does she even take her Bhabi so seriously? And I just wanted to bang my head against the wall during the whole exchange of duas scene- all of a sudden, there were so many gehri & philosophical baatain and sooo much emphasis on pul sirat, karma, baddua, dua and whatnot! After all this heavy duty karma talk, I have to ask this again: why did Hassan get away with everything? When this guy first made an appearance, he came across as someone truly in love with his first wife. But only the writer can explain why did his character take a 360 degree turn and all of a sudden, he was in love with his colleague. He married her and justified it by, "Bus sab achanak hogaya", he has given nothing to his wives except for tears and lies and any random person can easily tell that this guy is a loser BUT isn't it infuriating that his wives are actually desperate about "winning" him over? What sort of image of Pakistani women do these plays project? He's supposed to be the 'hero' when he is anything but that? They make it seem like it's actually possible for a guy to be truly & equally in love with both of his wives! When Farah first made her appearance in this play, she came across as an independent woman striving to stand on her own feet and that's one of the reasons she didn't like her fiance because he was suffocatingly controlling and wanted her to stop working. But it's ironic how after her marriage to Hassan, she was confined to the four walls of her house and yet, she didn't object for a second and was pretty much okay with it!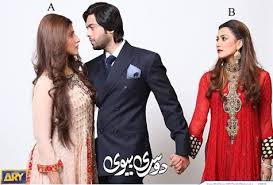 Saman's disappearance and everything related to it was full of loopholes!! First off, the search squad included Hassan, Bhai, Bhabi and even Farah's parents but hang on, where were the police? Secondly, Saman actually knew Farah's number by heart? How is it possible for a little girl like her to trust her newly discovered aunty more than her own mother? Explanation, please!
But I must say that Saman finally got her happy ending. She now gets to share her room with her baby BHAI! I'm sure she must be on cloud nine! This ending didn't work for us but it definitely worked for her :D.
And while Hassan was asking himself, "Mujh say kia gunaah hogaya? Allah hum say bohat naraz hai!" I was hoping he'd declare it aloud that this second marriage was nothing but a HUGE mistake. I was hoping he'd ask Aisha for forgiveness once again but surprise surprise, nothing of that sort happened. And when Hassan was saying, "Allah mujhe bemaari de deta, mujhay utha leta", I couldn't help thinking how wonderful that would have actually been! Even Aisha didn't point it out to him that the reason why we are in this mess is YOU!! Instead, the scene ended with Aisha asking Hassan to donate all his money to the charity, genius, right?
Sorry to break your heart, writer, but despite your incessant attempts to prove Farah's bechargi, I couldn't feel a thing for Farah and that's that! A home-wrecker is a home-wrecker. But the truth is, I didn't feel for Aisha either. This woman, she didn't have an ounce of self-respect. All this time she has been blaming her sautan more than her infidel husband and there were times when I just wanted her to shut Hassan up but she didn't! She, in a way, allowed Hassan to treat her the way he did.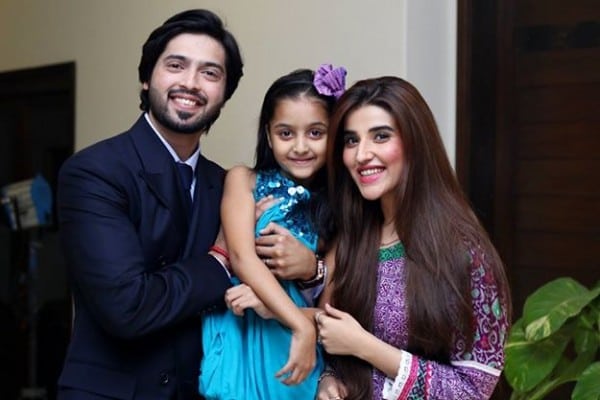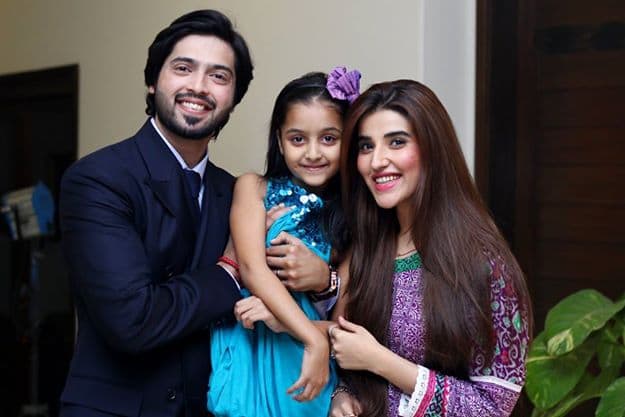 On a serious note, I would just like to say to our writers that pleasee, get over this dusri biwi obsession!! Please do your homework because according to some stats, 17% of the families in Pakistan (one-fifth of the population) are associated with polygamy BUT the way our plays show one-to-one combats of two wives sharing one roof, let me tell you, it's not the way things are in modern and educated Pakistani households. It's not Arab Sheikhs we are talking about- it's Pakistan, for God's sake! Our society frowns upon the mention of polygamy but here I was shocked how even Farah's parents didn't have a problem with their damaad being a shadishuda, ek bachi ka baap! Finding a 'bachelor' for their daughter is the first and foremost priority of parents and everything else comes after that so the kind of parents shown here are, abnormal! And there's no dearth of eligible bachelors in Karachi but here they made it as if the only eligible bachelor in town was an over possessive and destructively impulsive maniac *drumrolls* Amir!
Lastly, the promotion of this play was repulsive to say the least. The facebook page of Dusri Biwi (it's an officially Facebook certified page, just so you know :P) promoted it through asking questions that were downright lame and absurd. The promotional teasers relied so much on overdressed ladies, heavy jewellery, maathapattian and ohh how can I forget, TWIRLING! Haha, this drama actually gives  a whole new meaning to 'twirling' :D.
All the actors in this play disappointed me to no end. I wasn't expecting this from Fahad Mustafa and his performance throughout the play was pathetic. Hareem Farooq's performance lacked passion (not that I blame her for losing her interest) and Maha Warsi was so-so. By the way, in an interview with Dawn, Fahad Mustafa talked about Dusri Biwi and said, ""We're aiming for a different ambiance, a very contemporary look." Umm, where was that 'contemporary look? Am I the only one who missed it?
I just came across this amazing tweet: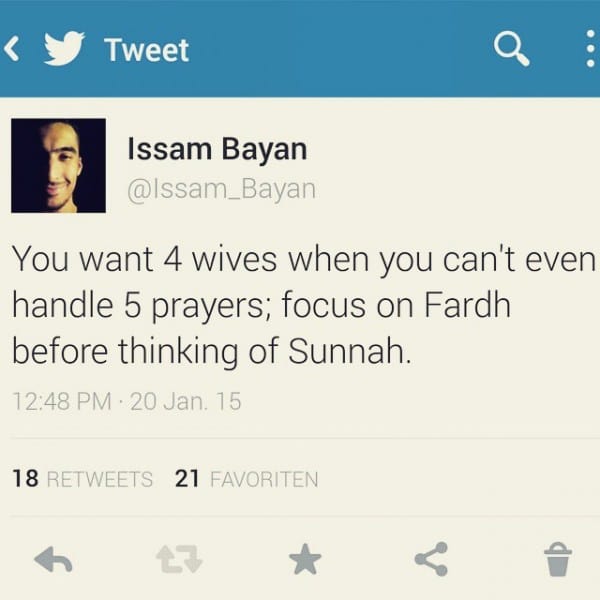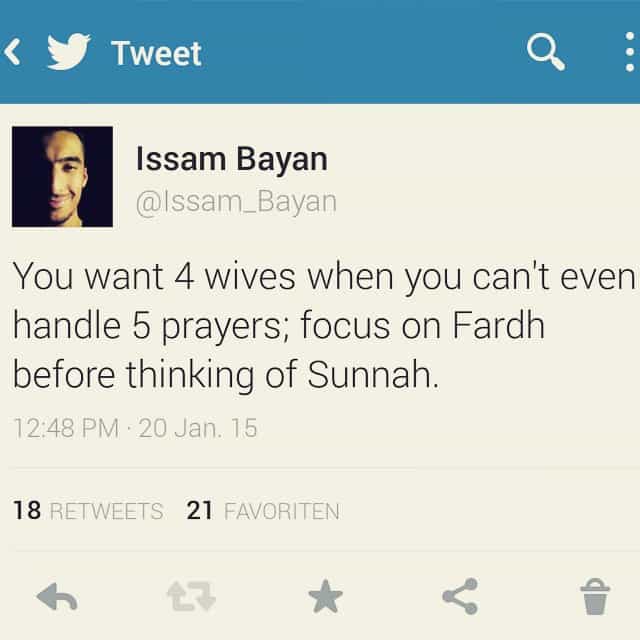 This play has been a disaster but in future, if you ever feel like you need a morale booster, just take a deep breath and remind yourself: if I can make it through Dusri Biwi alive, I can handle anything!! Haha, so, what are your thoughts on the last episode? Voice your views!
Maryam Mehdi
P.S: I would like to thank alll my readers for supporting me throughout the journey- it would have been impossible without you all! My special thanks to Silver Eyes, AW, Eashel, Mariam, Hira, Farah Ahmed, Kiran Akhtar, xox, Talha Rizvi, Kunwal Junaid, Ms Khan, Faiza, Sobia. Even if I didn't mention your name, you all have been wonderful! And ofcourse, I can't forget my fellow reviewers Zahra Mirza, Fatima Awan and Kanwal Murtaza! Thanks a million! :D