This episode of Farwa Ki ABC focused on the changing trends in Junaid's house and Farwa's desperate attempts to get a divorce from the person she married out of desperation. Gogi's character just like always gave me something to laugh about. I found it hilarious and ironic at the same time that when this guy wants to insult someone he refers to that person as 'jahil' – so what if that person is someone like Professor Mustansar! Until now I thought that Ahmed Hassan's character's name was Changez but somehow we saw him introducing himself as Jahangir in tonight's episode therefore I am sticking to referring to him as Gogi at the moment. Terms like 'orange milkshake' make you question this man's intelligence but make you laugh at the same time! Farwa's conversations with her husband were also very comic. Sir Mustansar has tried every trick in the book to make Farwa understand that Gogi might not be the perfect match for him but Farwa refuses to be the helpless bird who needs to be taken care of – Farwa on the other hand is bent on proving that she is a free bird and nothing that Sir Mustansir does will change that.
Asma's sudden plans for honeymoon went to show that this woman does not believe in facing a situation head on and that she can be just as big of an escapist as Farwa when there is need! Junaid's father's sudden decision to live independently also comes after he has realized that living with Asma might not be such a good idea after all! It was good to see Farwa's mother feeling bad about how she had wrongly judged her daughter. Farwa's father however has a long way to go! I am glad that he decided to pay Farwa a visit but at the same time we saw him defending Asma. Johnny Lever happily played second fiddle to Asma in this episode too, I am waiting to see if his character will also change at some point.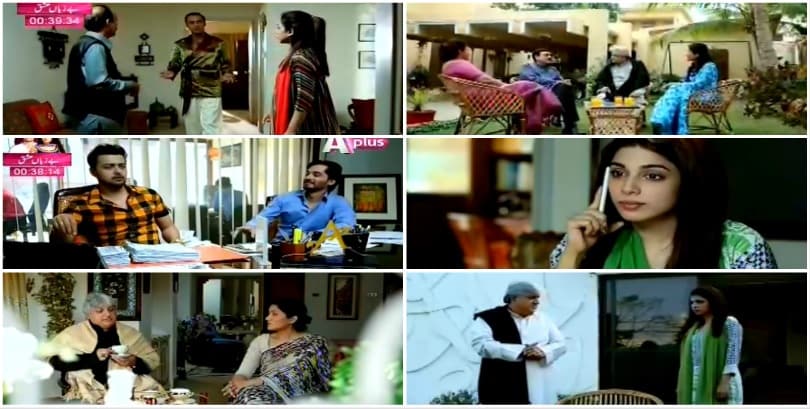 Sir Mustansar has managed to get past the hurt he felt when Farwa broke the news to him that she loved someone else and he is not willing to let go of Farwa at any cost. Farwa and Gogi's attempts to 'persuade' him to sign the divorce papers had me in fits! The new character that was introduced in tonight's episode seemed interesting and something tells me that Sir Mustansir might meet Safia at some point. It is refreshing to see actresses who are always seen playing the roti dhoti bechari aurat playing these roles but I must say that I am surprised to see Sonia Hussain playing similar characters in two of the telefilms I watched recently and in one of the other drama serials as well! It is sad that when an actor is able to portray a different character flawlessly on screen producers start casting him or her in the same kind of roles in every other drama. I also hope that Sonia Hussain will stop here and we won't be seeing her playing the careless yet bubbly roles in every other drama.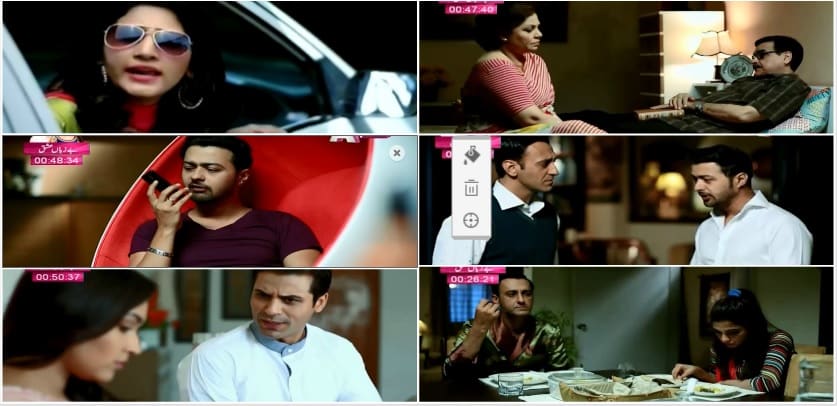 Farwa Ki ABC is not like one of the more deep and meaningful plays which we are used to watching but it is always entertaining. So far we haven't seen Farwa learning anything from her life's experiences and I am not even sure if her relationship with Gogi will last for much longer too but overall watching these two plot and plan together has been fun. I must say that Gogi's friend's character is sticking out like a sore thumb mostly because of the actor playing the role. I would give full marks to the writer for penning down a very witty script – the names Gogi 'invents' for Sir Mustansar are pure genius and absolutely hilarious. I am looking forward to finding out more about the two new characters in the play and I must say that I won't miss Asma at this point. This play can do without her negativity for a while! All the actors except the one playing Gogi's friend's character did a commendable job as usual. It is refreshing to see these actors in roles different from what they have done so far especially the women because mostly our writers our bent-on cashing in on the leading lady's becharapan!
How many of you watched this latest episode? Which was your favorite scene from tonight's episode? Do share your thoughts about it.
Fatima Awan