I was completely bowled over by this recent installment of Farwa Ki ABC because this episode had everything which I had been missing in this play so far. The serious element that helps you connect to the characters was missing from this play until tonight. We saw a more serious and sensible side of Sir Mustansar who refused to believe everything Asma had to say about Farwa although he likes Asma a lot but he can also see that there are times when she can make wrong judgments as well because she is too keen to prove herself right. Sir Mustansar's faith in Farwa and later on his conversation with her showed that mature side of him which many of us have been wanting to see for a very long time.
The way Farwa broke down and cried for the first time when she heard her own mother telling her how she wished Farwa wasn't her daughter also added to the emotional touch in tonight's episode. Although Farwa was hurt but she also knows that she is that 'toota huva bazu' which her parents are tired of mending so they would much rather just not have her in their lives. There are times when Farwa proves to be more sensitive and human than all the other intelligent people around her. Unlike her parents she is willing to see things from their perspective; her parents on the other hand are clueless when it comes to understanding their own daughter. They are too busy wishing that they had a daughter like Asma. Farwa's parents cannot do much to help their daughter because they have never been able to accept that their daughter is not like other girls and she is most certainly not Asma Ghaznavi!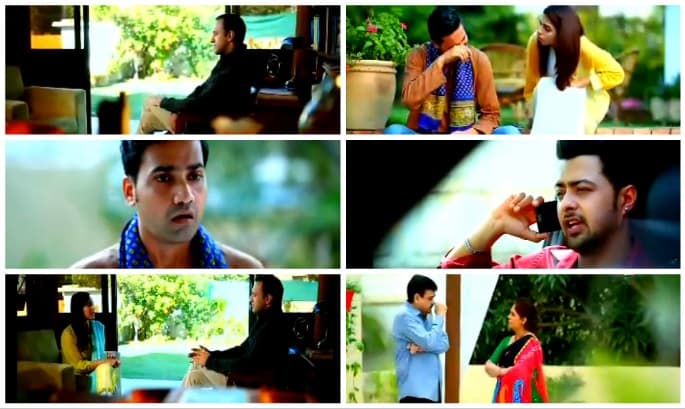 It was wonderful watching Asma proven wrong but even then Farwa's parents' opinion about her did not change much. People like Asma live on negativity and it was good to see that at least two characters in the play have been able to see that. I never really understood why Tanvir was always given so much screen time but now we know what role he had to play in the story. I actually felt for Tanvir when he was 'framed' , although right till this point I never felt anything for his character. All that screen time made Tavir an important part of the household and watching him being ridiculed like that made me feel for his character.
Changez's dialogue and his character as usual were the funniest part of this episode. The dialogue in which he tells Farwa that he was so happy with her that he wanted to make a star on her cheek was innocent, cute and funny! Farwa and Changez are still bent on being together and the only way to make that happen is to make sir Mustansar leave Farwa.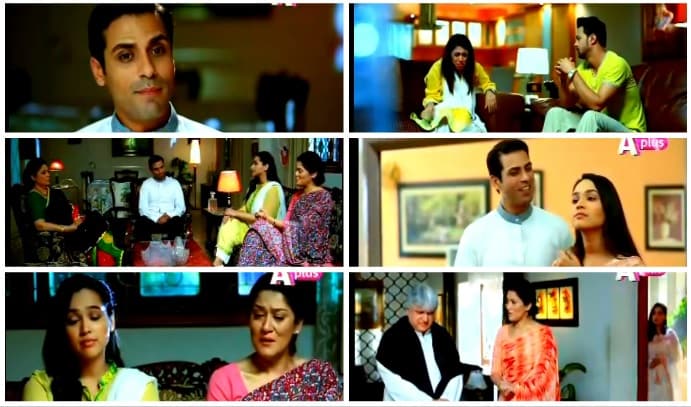 The acting by all the actors was absolutely remarkable in tonight's episode just like all the other episodes. The conversations were very interesting and this particular episode was very well directed as well. Ahmed Hassan and Sonia Hussain stole the show as usual and I must say that I absolutely love the perfect portrayal by the actress playing Asma's character. Yasir Mazhar has translated his character on screen flawlessly. It is refreshing to see all the stars in this show doing something entirely different from what they have done so far in their career yet we see them nailing every single scene.
Will Sir Mustansar's 'friendship' with Farwa make her fall in love with him? When will Farwa's parents accept and love their daughter for who she is? And most importantly when will everyone see that Farwa is a far better person than Asma?
Looking forward to the next episode! Do share your thoughts about this latest installment.
Fatima Awan