Fawad Khan needs no introduction a superstar of our country having a huge fan following.
This article is on some of the similarities observed in the roles, story and cast of dramas Fawad has worked in.
Doosri Aurat (The other lady)
"Doosri Aurat" is a popular phenomenon in our dramas and films; this character is typically interested in the hero and steps in between romance or marriage of lead couple of drama. It is a tried and tested recipe which mostly adds spice in a drama or film. Interestingly almost in all dramas of Fawad there is a "Doosri Aurat", between Fawad and her lead female cast. In some dramas, this "doosri aurat" has been successful in settling with Fawad, or failed in her intentions, or settled as a second wife.
Let's glance through each drama serial of Fawad on different channels to locate this "Doosri Aurat".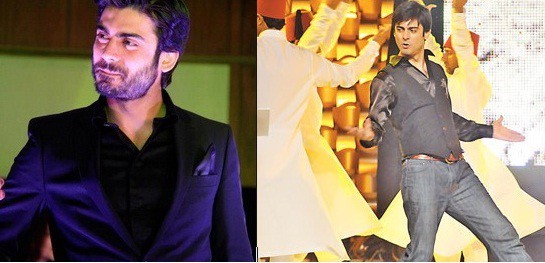 HUM TV
• Dastaan: Fawad Khan (Hasan) and Sanam Baloch (Bano) were in lead roles, Mehreen Raheel (Rabia) comes in the life of Fawad ended up marrying Mehreen.
• Akbari Asghari: Fawad Khan (Asghar) and Sanam Baloch (Akbari/Becky) are married, but Kiran Haq (Shabbo) also loves Fawad and tries to seduce Fawad to end his marriage.
• Humsafar: Fawad Khan (Ashar) and Mahira Khan (Khirad) are happily married, but Naveen Waqar (Sara) is also madly in love with Fawad and makes full effort to set both Fawad and Mahira apart.
• Zindagi Gulzar Hai: Fawad Khan (Zaroon) and Sanam Saeed (Kashf) are in lead roles, while Mehreen Raheel (Asmara) was an ex fiancé of Fawad, and her return stirs married life of Fawad and Sanam.
ARY Digital
• Kuch Pyar Ka Pagal Pan: Fawad Khan (Mujtaba) and Aisha Khan (Denize) were married, but Sanam Baloch (Kiran), Fawad's ex fiancé, want to take revenge from Fawad, by raising misunderstandings between Fawad and Aisha with the help of Meekal Zulfiqar (Shamraiz) who was cousin of Aisha Khan in drama.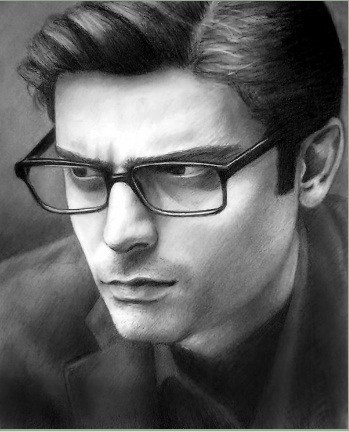 Geo TV
• Ashk: Fawad Khan (Rohail) and Neelum Munir (Zaibunnisa/Zebu) are the lead pair while Mehreen Raheel (Madiha) is Fawad's friend who also wants him to divorce Neelum and marry her. This drama was unique as there was also a role of third lady (perhaps "teesri aurat") with Fawad which was played by Resham (Mehrunnisa/Mehru)
• Numm: Fawad Khan (Wali Bakht) and Sania Saeed (Mahjabeen) are married, it is a forced marriage due to some feudal customs where Sania is quite elder than Fawad. Later Fawad marries Kinza Wyne (Neelum) as his second wife.
Mehreen Raheel:
Mehreen Raheel is another similarity in dramas of Fawad Khan. She is the most hit "Doosri Aurat" for Fawad and appeared thrice in such role (most by any actress) in Dastaan and Zindagi Gulzar Hai on HUM TV and Ashk on Geo TV. Mehreen is portrayed as an ardent lover of Fawad in all these dramas.
Sanam Baloch:
To some extent Sanam Baloch can be considered as another similarity in Fawad's dramas too, she has played the lead role against Fawad most number of times than any other actress. In Dastaan and Akbari Asghari on Hum TV they were in lead roles while in Kuch Pyar ka Pagal Pan on ARY Digital she was initially heroine of Fawad but later she also transforms into character of "Doosri Aurat".
Please do share your thoughts regarding any similarities in Fawad Khan dramas.
Rashid Nazir Ali