Faysal Qureshi is enormously talented, very versatile and is one of those stars who never fail to impress the viewers with their acting. He has literally owned every character that he has chosen to do till now. Faysal has excelled not only as an actor in serious and comedy roles but is also one of the best morning show hosts who entertains his viewers with intelligent topics and he feels very passionately about his work. There are other people in the industry who share the name with him but Faysal Qureshi did not resort to a name change in order to stand out and to be known but he lets his work make him stand out in a crowd. He constantly keeps on experimenting with his looks and is one of those actors in the industry who seem to be getting younger with time.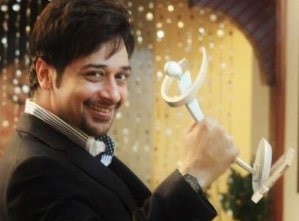 Faysal Qureshi started his career as a child artist and has also performed in many films too. But for now it seems like his focus is on television and he does not intend to work in films until it is a project that has something substantial to offer. Faysal Qureshi truly got noticed when he was cast as the lead in Boota From Toba Tek Singh that aired on PTV. There was no looking back for this gifted artist after that, the offers came pouring in and very soon he had a massive fan following. It is no surprise that Faysal Qureshi was nominated four times for the best actor category in the Lux Style Awards for his plays Deewar, Umrao Jaan Ada, Harjaee and Jaey Kahaan Yeh Dil and won the Lux Style Awards for best actor and host more than five times.
Unlike many of his co stars Faysal Qureshi has not ventured into direction or production yet because according to him, "The thought of becoming a producer or director has never really appealed to me. I still feel I have far to go as far as acting is concerned". Faysal Qureshi is not only a great actor but also a very down-to-earth person who has worked very hard to achieve all the success that he enjoys today. Faysal Qureshi has a grown up

daughter and when asked in an interview if he would allow his daughter to work in the industry he said that he had absolutely no peeves about it and it was solely her decision. Faysal is not completely averse to the idea of working across the border but only if the nature and caliber of the role he is offered is as good as the ones he is doing at the moment and also it does not demean his own country in any way.
Faysal Qureshi has lately raised his voice very strongly against the foreign dramas being aired on Pakistani channels but also believes that the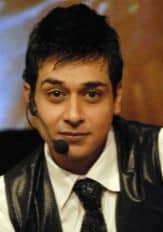 Pakistani people will eventually turn to their own dramas. Faysal Qureshi also stated in one of his interviews that the Pakistani actors are as capable as their Indian counterparts but they do not get the same amount of exposure and that is something he wants to see improving. He would like that the Pakistani actors also get more exposure and only then they can prove their mettle all around the globe. He also believes that the Pakistani drama industry should come up with new ideas in order to stay ahead of the competition and not become a part of the rat race. One of the reasons Faysal Qureshi is so selective about what he does is that he thinks that he owes it to his fans because his fans trust him with making good choices.
We wish Faysal Qureshi all the best for his future and expect nothing but quality work from him. He is an asset for our industry and will continue to be so.
Ayesha Ahmed.