Khoon ke rishtu se azad honey waley buhat buri tarah se thokar khatay hein!
Aisa na ho ke azaad honey ki khawahish mei zindagi bhar ke liye qaid ho jao!!
Everything that Tabbasum said in her conversation with her daughter tonight may just come to haunt her one day. Tabbasum clearly does not want her daughter to meet the same fate as her. Her approach is very wrong but her intentions are pure. She wants to protect her daughter because she can see that Imroze isn't what Paymaan thinks he is but Paymaan for obvious reasons does not give anything that her mother says even a second thought. Tabbasum's character is powerful and interesting. Uzman Gillani has made me hate and love her character. Although I do not agree with the way Tabbasum expresses her love but I completely understand her insecurities and fears. Tabbasum loves her children but she does not know that you need to give people you love some space too.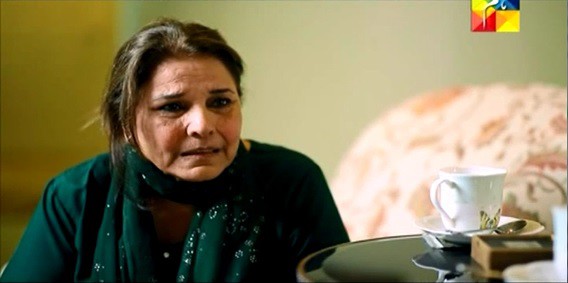 Haider understands Tabbasum more than anyone else because he is the only one who has seen Tabassum in her weakest moments right from the start of their relationship. The way he makes up lies and twists the truth in order to make Tabbasum feel good about herself is extremely touching and very well done. Syed mazhar Ali's expressions when Tabbasum says" baap ki shirkat buhat zarurui hai" were priceless. This was the first time that Tabbasum acknowledges that Haider had been like a father to Paymaan. Until the last episode Tabbasum always reminded him that Paymaan was her daughter and he did not have the right to tell her how she should deal with her. The conversation between Haider and Tabbasum while they sat down to have tea was brilliantly written, directed and acted out …. " wo maa ko bhool gaye aur tum poochna bhool gaye..kon ho tum? Sheitan ya fairshety? Beghair cheeni ke chai pi rahe ho aur kuch nahi bol rahe. Itne salon se mujh jaisi krwi aurat ke sath jiye jaa rahe ho"…wow!!!! Tabbasum values Haider because he is the only one who has stood by her all these years. The relationship between Tabbasum and Haider is so much more intense and relatable then the one between our hero and heroine at least till now.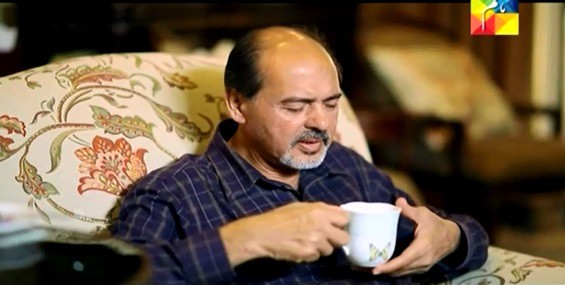 After her bitter experiences with her mother and brother Paymaan does not want to give her close relations another chance. She wants to break free from everyone who in any way reminds her of the past. She wants to start afresh because she knows that once she has Imroze in her life she will not need anyone else. Imroze also puts her insecurities to rest by declaring that she is the only relative he has and he treats her like a gem. Paymaan knows that Imroze is as lonely as her and therefore he will value her love. The fact that these two fell in love this quickly is still very hard to believe but that cannot be changed now!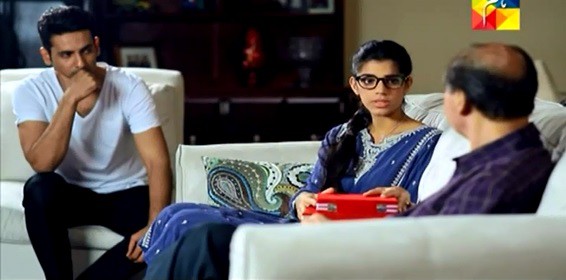 Paymaan and her mother may disagree on many things but they agree on one thing – the laal jora and the festivities of wedding. Paymaan never demanded anything from her mother and now she is doing the same with Imroze. She meant everything she said about the kind of wedding she wanted but when she saw how Imroze reacted she instantly said what Imroze wanted to hear. The wedding dress Tabbasum bought for Paymaan was beautiful, I wish we could have seen Sanam Saeed dressed up as a bride but this was one rukhi peekhi wedding!!
Shams may hate his mother but the fact is that he is exactly like her. He is just as authoritative and egoistic as his mother. He took the first step by calling Sara but his big ego did not allow him to tell her just how much he missed her and how desperately he wanted her to come back. Egos do kill more relationships than anything else!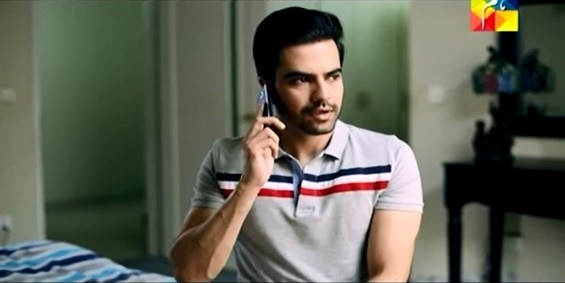 In my opinion the highlight of this episode was not the lead couple but it was Tabbasum and Haider's relationship with each other and their beautiful, deep, meaningful yet never overpowering conversations. I do not have the words to praise the chemistry between these two actors and their beyond brilliant performances. For now, Imroze and Paymaan's story seems to be a side track since Tabbasum and Haider are the reason I keep glued to the TV screen.
Firaaq is definitely a very well written play and whoever chose the cast did all of us a huge favor by choosing Uzma Gillani and Syed Mazhar for playing their respective roles. Cybil Chaudhry however totally fails at delivering all the meaningful dialogues. The preview of the next episode showed where the story is going to go from here; will Imroze's insecurities get the best of him? I feel for poor Roomi already! Sanam Saeed wasn't exactly at her best tonight but I expect her to deliver in the upcoming episodes.
Do share your thoughts about tonight's episode.
Fatima Awan