These latest episodes of Ghairat were somewhat slow-paced and slightly dragged as well. The fact that they are showing two episodes of this drama in a go definitely helps especially if you are watching the drama online. Few of the scenes in these episodes were repetitive and the fact that Saba's mother did not make an appearance while her sister was dying made this entire development difficult to relate to. While it is easy to understand why she has given up completely, it is really difficult to understand why she would not even go to see if her sister is okay since she was living in the same house. Being a coward is one thing but being heartless is another! What does this woman have to lose now? One of her daughters was brutally killed and the other one is no longer around so what is she scared of now? Saba's mother's character was being shown realistically so far but this episode took her helplessness a little too far. For the first time I felt like the makers of the drama relied way too much on accidents, deaths, tears and helplessness of women.
There was a lot of focus on Saba and Saman in tonight's episode. Saman's brother Kashif fell for Saba instantly and her mother was not too happy about keeping Saba at her home until she saw her praying. The way Kashif's character was introduced made it look like he wasn't a very nice person, at least that is the impression I got from that scene. Usman and Adnan's ruthlessness was once again translated on screen convincingly. The flashback scenes however and the suspense after Zohaib's accident could have been chopped down. Just like every other episode of Ghairat, this one too covered Saba's fears realistically. You can't help but feel for her; she has a family but absolutely no one to turn to. Her mother's dialogues in the previous few episodes suggested that she might be able to help her in some way but she too has completely given up and is hoping for a miracle. The way the writer has shown that these women have absolutely no one to turn to is convincing but I felt like there was an overdose of tragedies in this episode. The accident scene was yet another scene which was dragged. There was no reason for showing the conversation between the two men while Zohaib was trying to get to Usman's house, showing the accident alone would have been enough.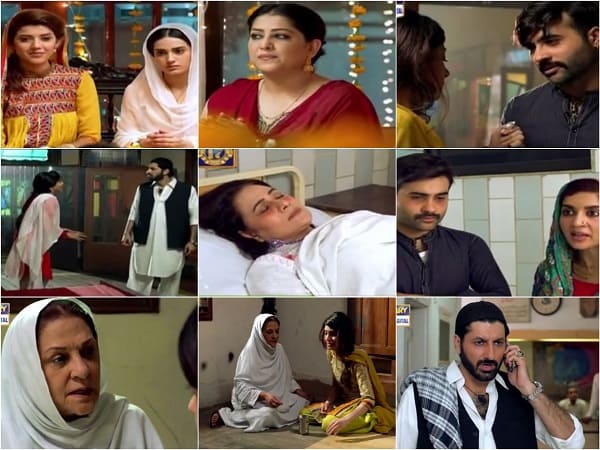 Iqra's husband and his friend are also completely out of the picture for now although I was hoping that they would have a bigger role to play in the story. It looks like Saba and Kashif's track will get serious in the upcoming episodes, I am not sure how I feel about that since I was expecting more from Ghairat than a love triangle in the middle of such a serious issue. Also, Saba and Zohaib looked good together and this was the first time that I saw Muneeb Butt playing the role of a likeable hero. It would have been good to see him helping Saba in some way and bringing Usman and Adnan to justice.
These two episodes were definitely not the best episodes of Ghairat, we have seen better in the past and I hope that the story does not go off-track from here on. How many of you watched these episodes? Do share your thoughts about it.